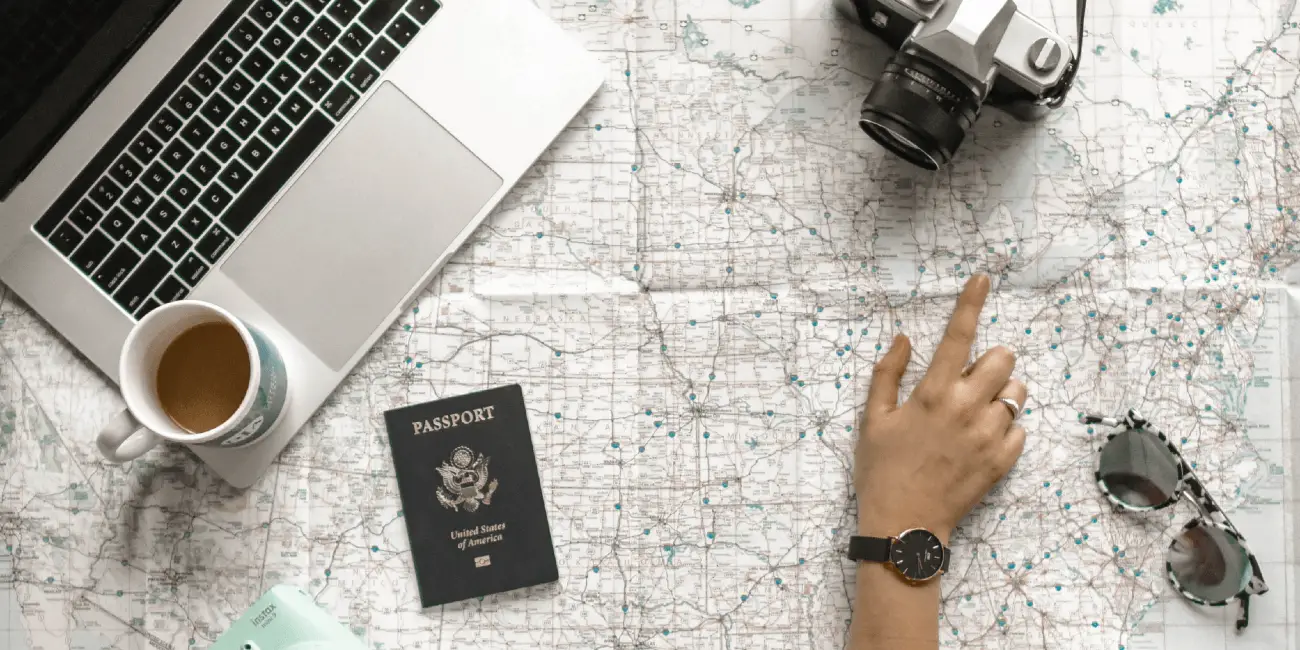 5 Steps for Efficient Travel Planning with Friends
Let's face it, being trapped at home for an extended period of time has got us all missing the opportunity to abscond to far away destinations with friends and family..
It can be difficult to organize a group trip, with any number of people. You have to consider schedules, finances, and all those little nuanced preferences that make your friend group * unique *. Surely, you can't please everyone, but I like to think we can come pretty close. So as you prepare to embark on the global discovery quest following months upon months of pandemic lockdown, keep in mind these 5 following tips and become the smart travel planner that you and your group needs.
1. Brainstorm with the crew.
2. Identify group deals / opportunities.
3. Sort out finances.
4. Debate and make final decisions.
5. Create a master itinerary.
1. Brainstorm with the crew
First things first, you've got to take roll call. Depending on your group size, you might have to work around a complex set of schedules, and if your vacation involves a variety of far off destinations, this can be a pretty daunting task. Not to mention, you still have to collect ideas and desires from your friend group, in order to make sure that everyone gets a little bit of something out of the trip. The traditional approach to this is to create a Pinterest board or similar, where you and your friends can toss up ideas of locations, activities, restaurants, moods, aesthetics, etc. There are of course, travel planning apps that streamline this entire process, such as the Levantr app, which functions like Pinterest met Trello for travel planning. With it, you can create boards where you and your friends (you invite them to access the board) can collect images and ideas for the trip. Members can upvote their favorite choices and you can create custom survey questions to get feedback, fast.
You'll also have to consider that your friends may not fully understand the commitment of such a trip, and it's your job as the grandmaster of events, to remind them of what to consider, when coming up with ideas:
Work schedules and conflicts (remember layovers and time differences)?
International travel restrictions (everyone has passports?)
Language barriers?
Dietary restrictions (some regions are big on certain ingredients)?
Political issues (some areas may be safer than others).
2. Identify group deals / opportunities
One of the main benefits of traveling with a group, is taking advantage of group discounts on travel, lodging, etc. A lot of popular tourist destinations around the world offer bundled packages, knowing that groups like yours are looking for the best deals, and they would much rather have your business than give it up to competitors. If your goal is to travel to parts less known, at least you know that you'll be able to split the cost with friends, which makes it less financially impactful on the individual members (more on this in the next section).
A popular group discount site is Groupon.com, which offers a ton of travel discounts and group package rates. You might also consider exploring your credit card benefits, as some major providers will have perks for large / group purchases. As a last resort, you could even call the hotel / restaurant / airline directly, to ask them if they have any special rates. This way, you're going straight to the source and cutting out the middle man that inevitably takes a percentage.
3. Sort out finances
Of course, one of the most tedious parts of this travel planning process is to identify how costs will be covered. Will certain individuals be covering certain parts of the trip (ie member 1 pays for airfare, member 2 pays for hotels, etc) or will you be splitting everything down the middle? It's important that each group member is confident in the amount that they are willing to spend, even if it's shared amongst the group. If there's hesitation, you may want to hop back to step 1 and remove certain agenda items that are too high cost. Or alternatively, look for substitute activities in that area. Exclusive Queen Elizabeth meet and greet might be off the budget, but there's a quaint aquarium just down the street that could be exciting. For processing payments, you might explore a platform like PaySplit, which allows you to split bills with your friends and family, seamlessly.
4. Debate and make final decisions
Now that you have a general list of ideas from your group of where to go, what to see and do, and the costs associated, it's time to pick out the winners of the batch (assuming your list still has several ideas from different places around the world). This is typically where indecisiveness starts rearing its head, and where ideas start to fall off the table due to lack of preparation time. Using technology can help, apps designed for travel planning allow you to create surveys that can be sent out to your friend group, where they can vote anonymously (if you choose) and give their preferences / feedback. Unlike step 1, this step is purely designed to lock down the best choices from the possibilities that have been approved. Make sure that everyone's voice is heard, as some people might get salty if their ideas didn't hold up with the group.
5. Create a master itinerary
Finally- you've gathered all the feedback for ideas, hashed out the finances, and locked down the exact plan of events that you want. Now, it's time to create an itinerary for the group! For some people, they may feel like creating an itinerary is unnecessary, but my experience is that lack of preparation leads to time not taken advantage of. If you're planning a big trip, you might as well get your money and times worth out of it- be prepared!
Traditionally, people create itineraries via spreadsheet, or even just in their notes app. Although this works, it doesn't quite have the same effect as a travel app, which can be accessed by all of your friends who are going with you. Apps like Levantr (mentioned previously) allow you to drag and drop your chosen task ideas into an interactive timeline, where you can then add important details such as costs, important times (for airports, etc) as well as other notes that can help enhance that part of your trip. Levantr in particular is currently in their MVP phase (March 2021), so you can request early access on their website, before they go fully public. If you DO choose to create an itinerary on your own, keep in mind time differences, as well as how early you'll ACTUALLY be able to wake up!
Additionally, if you want to review some sample itineraries in order to get ideas flowing, check out this resource.
Conclusion
Overall, travel planning can be quite an intense experience, especially if you have a big group and are travelling to other parts of the world. Failure to prepare for such ventures could lead to a mediocre trip at best and even dangerous at worst (missing flights, nowhere to stay, etc). Take the time to build a proper travel itinerary and remember to include your entire group. Have fun and travel safe! If you enjoyed this Mod, you might like to read more about these 5 time management tips that start in the web browser! Please consider sharing this Mod using the social links below.