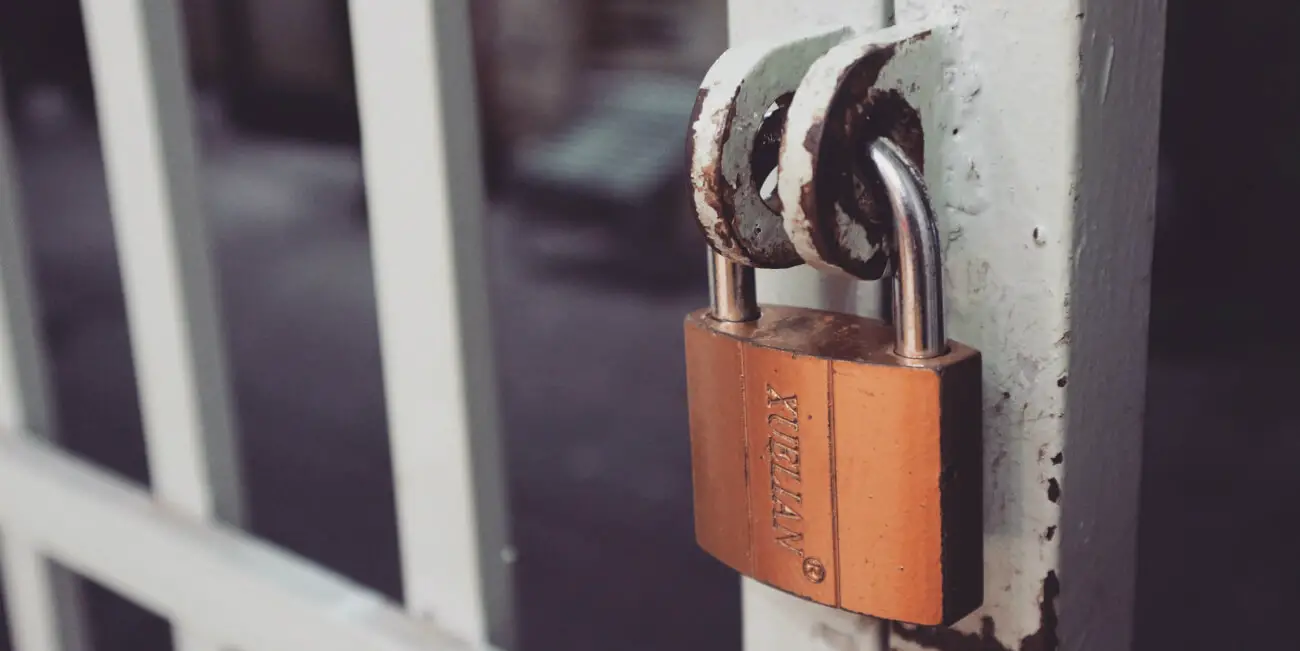 Best Encryption Protected Messaging Apps
Our lives are closely linked through messaging apps. Therefore, the concern of finding a program which is the safest is a genuine one..
Are you concerned that your personal conversations might get leaked or exposed? Are you worried about the security measures provided by messaging apps? You're not alone! It's a common struggle for many people to find a reliable and safe haven to hold a secure conversation through messaging. In the modern-day world, encryption of messages has become vital due to an increase in cyberattacks and the fact that cybercriminals continue to upgrade their technologies. Not only does encryption of messages protect your data, but it also protects your personal life. Remember, everything we do nowadays, be it communicating with our close ones, boss, or personal assistant, has to somehow pass through a messaging app.
There are a lot of articles about how to stay safe while online. In addition to educating yourself on safety tips, you should also stay on top of additions or improvements to sites and apps that you currently use for messaging purposes.
Finding a Secure Messaging Platform
In this article, we will present you with the best messaging apps to consider in 2019 and on. These are applications that have managed to stay up to date with modern security practices, thereby making them more difficult to be abused. Other applications on the other hand are more negligent, with practices that may increase security vulnerability. Such practices may include storing the users' data on the company's servers, for example. If a hacker successfully breaches their security system, all of the data stored on the servers, including your messages and personal details, is at risk of being exploited.
Message encryption is one of the most important security measures that softwares must implement. With end-to-end encryption, only you and the designated receiver have the permission to view and read messages. If a hacker or any third party gets hold of your conversation (since it is end-to-end encrypted), they will only see a string of code that makes no sense. With this form of technology, users have become more trusting in messaging applications.
Some of the Top Messaging Platforms to Consider
Here is a list of trusted and secure messaging apps to consider if you are in search of encryption-protected communication. Bear in mind that these apps were picked because they use end-to-end encryption, have few (or no) known reported breaches and their device/operating system compatibilities.
1. Viber
Viber is among the most used messaging apps. It gained its popularity in Europe, then started to spread globally. The software implemented end-to-end encryption technology when they rolled out version 6.0, which was a huge selling point to consumers worldwide. It also presents Viber Encryption Overview to its users in order for them to understand how they are protected while messaging on the app. Now called Rakuten Viber, the app boasts popularity with close to a billion users and has become a powerhouse in the private chatting app industry. There are also a number of features that you get to enjoy on Viber, such as high-quality audio and video calls. It is also useful for international calls as you can directly call someone's number through Viber Out. All of these features are protected to ensure maximum safety. As of now, the app is free of charge.
2. Signal
This is another messaging app with all the tools needed to keep your messaging experience safe and secure. The app was created by Whisper Systems as a result of combining two apps that focused on voice calls and encrypted texting. The app's encryption engine is open source, which means anyone is able to inspect it. Signal has proven to be a reputable app that delivers a safe messaging platform. The app is up to date and can be easily ranked among the best encrypted messengers. It has high backing from the likes of Brian Acton, the co-founder of WhatsApp, who recently invested US$50 million in support of Signal's mission of making private communication ubiquitous. The app is available for download free of charge on the App Store and Google Play.
3. Telegram
As their motto explains, Telegram is a messaging app that focuses on speed and security. Having been recently established, the app is gaining popularity at a fast pace. By March 2018, Telegram had managed to gain over 200 million users. By August 2019, the app had gained 365 million users, becoming the fastest growing messaging app. Telegram has a unique way of bringing people together. Its main edge over its competitors is in the delivery of features that make it easy to host group chats. The app also uses end-to-end encryption technology and presents an amazing feature that increases one's safety – the Secret Chats option, which can be selected from the program's advanced settings. Just like most of the messaging apps, Telegram is free to use.
4. Silence
Silence is a great messaging tool that values its clients' privacy. The app implements end-to-end SMS and MMS encryption technology. The app not only ensures your messages are kept safe and secure but also lets you use animated animal stickers to add more fun to your communication. Silence focuses on direct SMS and MMS messaging unlike internet-based chat protocols, so you don't need Wi-Fi to use it. It also uses an open-source system that is audited on a regular basis. To keep the app locked, a passphrase is required as an added layer of security, nice!
5. LINE
Created after the Tohoku earthquake by a team of Japanese engineers in 2011, this app has since gone viral managing to gain over 700 million users worldwide. Since the calamity had damaged the telecommunication lines across the country, the app became the only convenient way of communication since it was internet-based. In that very same year, LINE introduced end-to-end encryption, calling the feature Letter Sealing. Unlike other apps where this form of encryption is automatically put into use, LINE requires users to turn it on and off at their own preference. The app does not cost a penny to download.
6. Threema
Not only does Threema encrypt your messages using end-to-end encryption technology, it also applies this technology to audio and video calls, media files, and status messages. There are no prisoners taken when it comes to protecting your messaging experience with Threema. To enhance security, the app developers lay a claim that your messages are automatically deleted from their servers once delivered to the receiver. This eliminates the risk of your data being exposed if the company servers are to be hacked. Above all, you get to sleep well at night knowing that your private messages are not stored on any remote servers. To ensure maximum security measures, Threema presents a feature called Private Chat, which enables users to secure their personal chats using a pin code. This added layer of protection ensures that your chats are protected against malicious acts. To eliminate man-in-the-middle attacks, the app also implements a QR code and fingerprint scanner for user verification. With all of these cool features put into consideration, the only downside is that the app comes at a cost of 3.99 EUR.
7. Wire
Wire is a great messaging tool that implements end-to-end encryption technology. This technology is offered by default, hence no need to keep on remembering to switch it on. The technology is used to protect chats and files sent or received through the app. Moreover, it uses an open-source system which can be verified or inspected by anyone. The app is a collaborative platform with plenty of cool features to make your chats look great. Wire is compatible with most of the popular operating systems such as Windows, Android, macOS, Linux, and iOS, as well as the most common web browsers of Opera, Edge, and Chrome.
8. Whatsapp
By far, WhatsApp is the most common and used messaging app in our modern day. WhatsApp has over a billion users and is regarded to be the safest, most reliable and most secure app to use. Almost everyone has this messaging app, which is really convenient. Recently bought by Facebook, WhatsApp has improved its safety measures. It also managed to attack and shut down its clones such as WhatsAppGB, which focused on breaching user privacy. WhatsApp also implements end-to-end encryption technology to ensure users can experience a safe and secure chatting experience.
9. Cyphr
To answer the question of what the most secure messenger for Android and iOS is, we had to include Cyphr in our list. It is one of the easiest apps to use, and it is available for free on both Android and iOS devices. The company behind the development of Cyphr- Golden Frog, is a major player in the production of VPN products. With that in mind, Cyphr directs a huge focus on user safety and privacy. Being a zero-knowledge chatting platform, Cyphr makes sure that it is impossible for the user's private chats to be read or decrypted by any third party.
Learning more about your security online
Security is a major issue online. Therefore, it is important to stay updated with cybersecurity trends to be safe while browsing online. The FileWhopper blog is the place where you can find the latest information and IT perspectives on how to stay secure online. It also features various tools that can strengthen your security measures. For more details, you can access the FileWhopper blog here.
If you found this Mod helpful, you might also like to know about this hidden feature on iPhone. Please share this Mod with your network using the social media icons below. Any comments or questions? Let us know on Twitter!