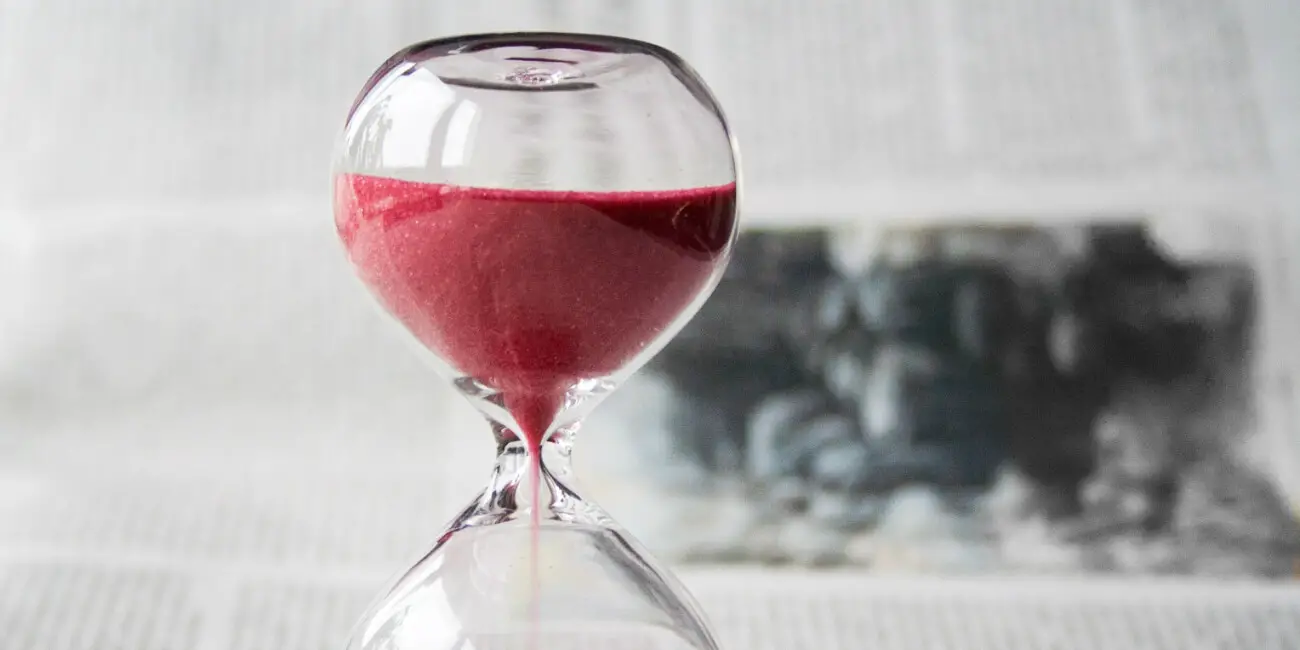 Best time management tools for remote workers
When we talk about good time management nowadays..
We're more confident in recognizing it's not just about how quickly you perform. For all workers, especially those who telecommute, time management is about managing priorities, shaving time off distractions, and consolidating family life with work.
In this article, we break down the most useful tools for time management into categories: those that help by tracking time, organizers and planners, ones that automate some of your processes and those that deal with distractions that eat up your time.
Best time management tools for remote workers
Tools for tracking time and tasks
Tools to enhance organizing and planning
Tools as time-savers
Tools to eliminate distractions
Tools for tracking time and tasks
Time tracking is an important element of time management. You can see how well you manage your time and identify where the problem areas are. The more you track, the better you'll know where the time goes. Additionally, it makes invoicing and project reporting easier.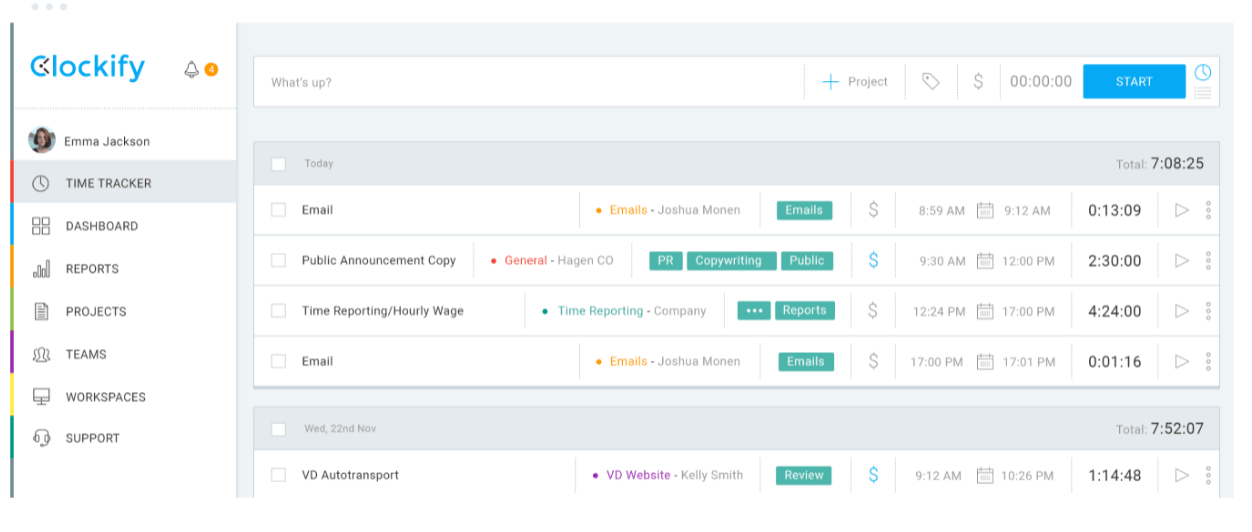 Clockify
Of all the time management tools, time trackers may have evolved the most. They've become cross-functional and packed with enough features to become all-encompassing time management tools on their own.
Clockify is a tool just like that. It is a time tracker, with built-in timesheets, invoicing, project tracking, and summary reports. You can use it for as little as timing your tasks to as much as invoicing and sending progress reports to your clients/supervisors. Having so many features in one place is bound to save time, along with countless integrations with different browsers and other time management tools.
Pricing: Free for unlimited users and projects, Plus is at $9.99 per month, Premium is at $29.99 per month, and Enterprise is at $9.99 per month per user.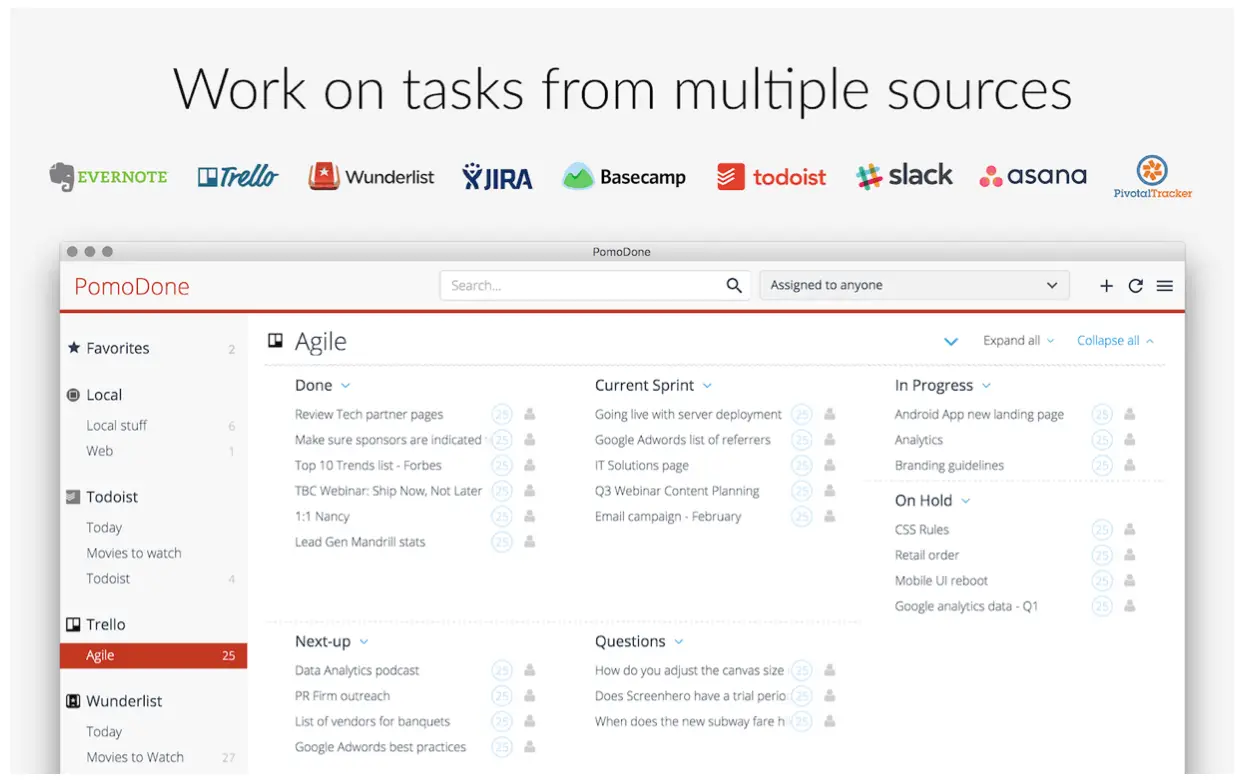 Pomodone
This tool is inspired by Pomodoro, a time management technique developed by Francesco Cirillo. Its core idea is to divide your workload into tasks that can be done in 25 minutes. The method got its name after a tomato-shaped kitchen timer Cirillo used to time himself as he worked ("pomodoro" is an Italian word for tomato).
Pomodone is a simple time tracking tool that nestles in your browser, allowing you to quickly start and stop the timer whenever you are working. By following the Pomodoro technique, you can set it up to the 25-minute mark, or follow your own tempo and set a different timeframe. As the developers themselves point out, Pomodone works best as an addition to your main task management tool, so there's no need to worry about learning new software.
Pricing: Free starter plan (best for individuals), Premium plans starting at $2 USD per month; (also depending on number of users).
Tools to enhance organizing and planning
Among the most important tools are those that become our workspace hub: where we organize our to-do lists, write out task details, keep documents, and collaborate with others. Apps like these help us with time management by consolidating all of these things in one place, so we have easy and effortless access to everything we need.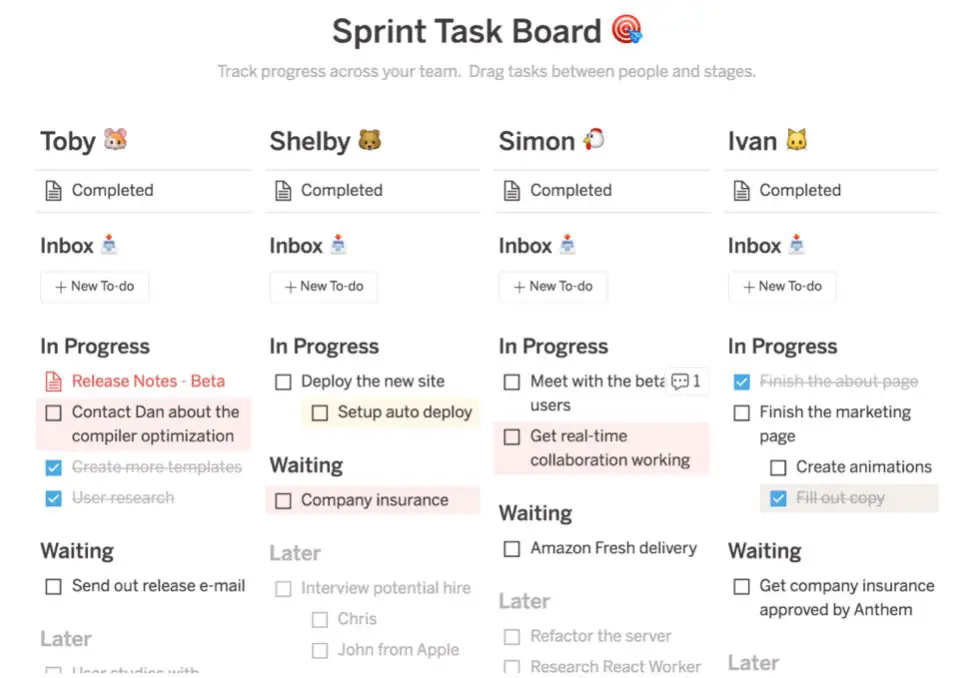 Notion
Notion is a minimalist-looking, all-encompassing project management tool. It can serve as a document archive (like G-drive), a note-taking tool, a collaborative platform, and for sharing information and feedback. A big plus with this app is how it gives its users all the building material they need to create their own personalized platform. You can arrange layouts and templates to track your tasks, days, and projects in a way that saves you the most time.
As a bonus, their premium plan is free for students so long as they sign up with their .edu email, and in light of recent global events, the developer had decided to make Notion's team plan available for free for all first responders, researchers, and non-profits. More on that here.
Pricing: Free, Personal plan is at $4 a month, Team plan is at $8 monthly per user, and Enterprise plan is at $20 monthly per user.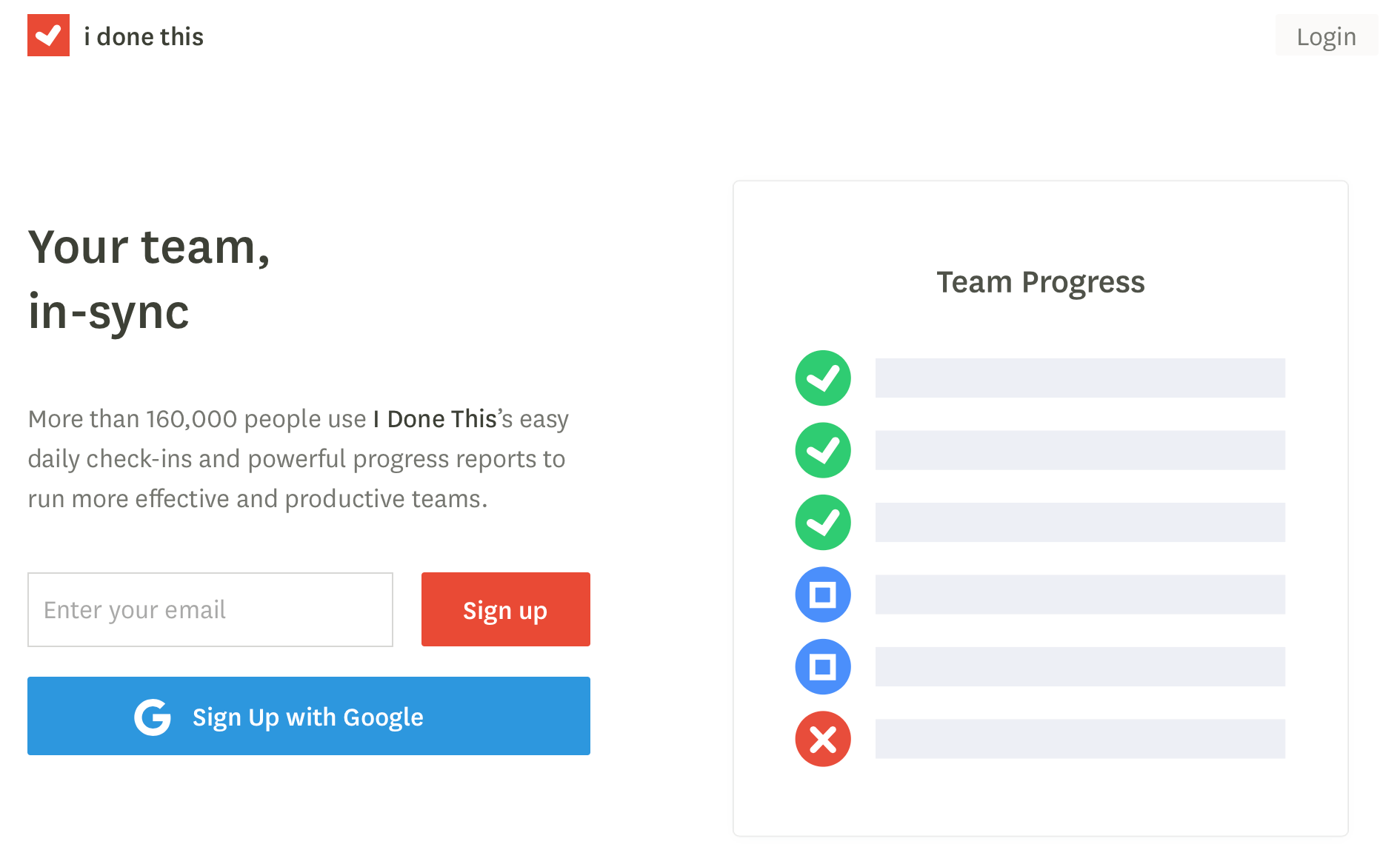 IDoneThis
IDoneThis is a great time-management app that functions as a more detailed, collaborative to- do list. If you want to save time on checking up on your teammates, to not keep messaging them throughout the day about a task's progress, IDoneThis solves that problem. As you check off the tasks on your list, the dashboard updates other members. The app is like a live stream of your and other's workflow. It helps transparency and saves you countless progress update emails.
Pricing: Basic plan is $4 monthly per user Standard is $9 monthly per user, Plus is $22 monthly per user, and Enterprise is $35 monthly per user.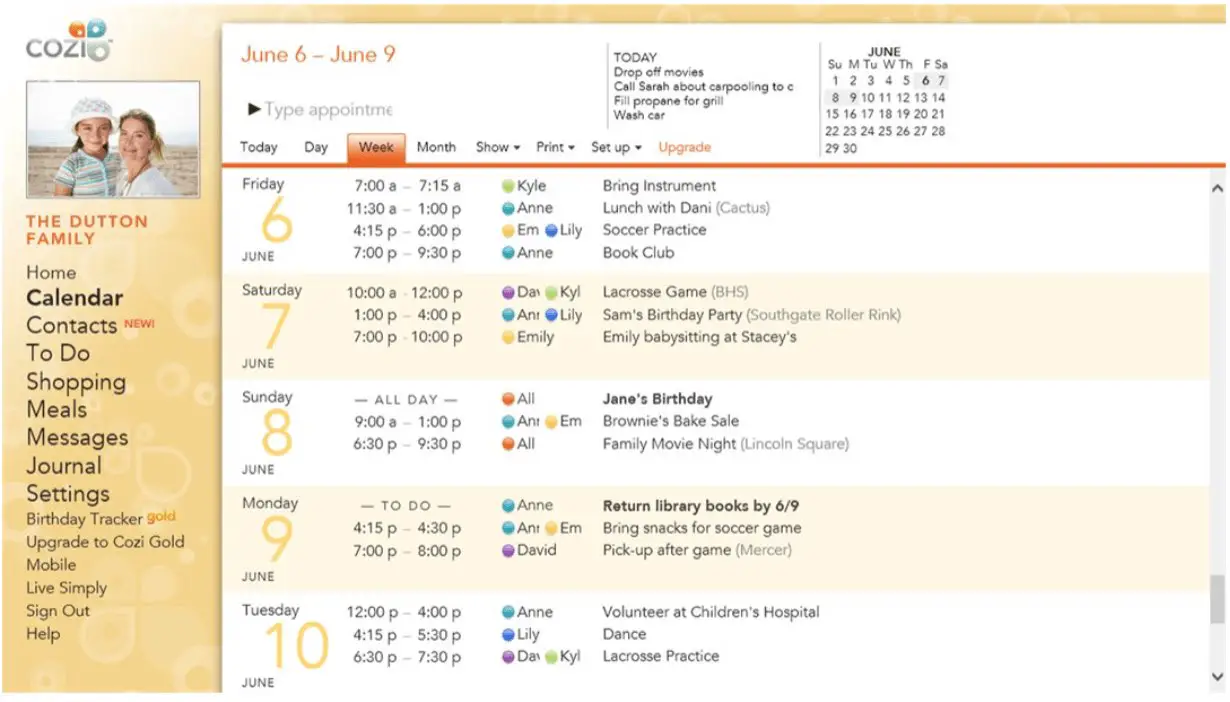 Cozi
For those of you who work remotely from your home, juggling the private and work-life can be extra difficult. Especially if your family members can't follow along with your attempts to manage your time.
Cozi is a family organizer filled with features such as to-do lists, calendars, shopping lists, a family journal, agenda, and so much more. It helps you save time in the most effective way possible - when you and your family members have the app on your phones, everything you put in synchronizes. So you set up everything the night before, so everyone is on the same page for the next day. That way you avoid wasting time on menial tasks and questions.
Pricing: Free standard version, Cozi Gold is $29.99 per year, for the whole family.
Tools as time-savers
It's no surprise that our time management efforts are hindered by online distractions. Social media, YouTube, clickbait-y news articles, and others take only a minute to suck us into a pit of procrastination. Similarly, small, mundane tasks like email responses and meeting setups, although they take just a few minutes - add up. Luckily, there are tools that function as shortcuts and jump to our rescue. Here are just a few of them!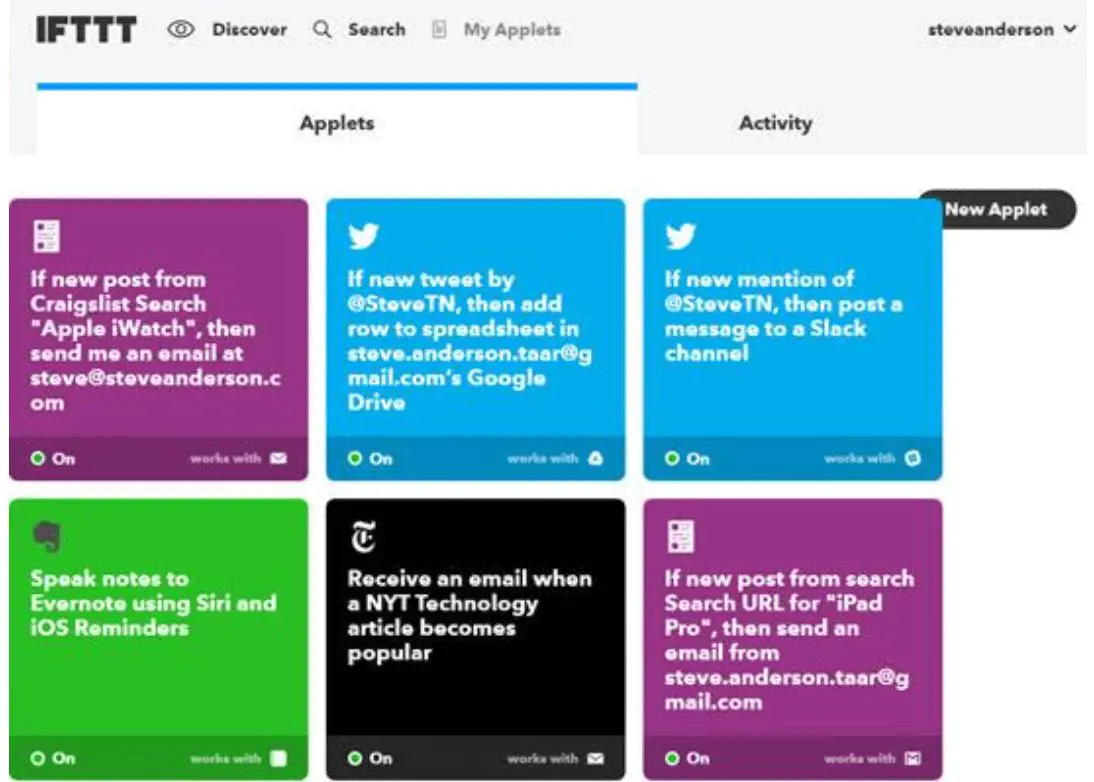 IFTTT
"If This Then That" is an app that makes your life easier by creating digital shortcuts. With a very intuitive guide, the app gets you to connect two or more apps together to make a streamlined action. For example: you set up that every time you enter your home after work, Alexa turns on the radio. Or related to our time management topic - every time you finish a task, a notification pops up for your supervisor or the Trello board updates. It's aimed to automate mundane processes that, small as they are, eat up a lot of your time.
Pricing: Free for individuals, the Developer plan is at $199.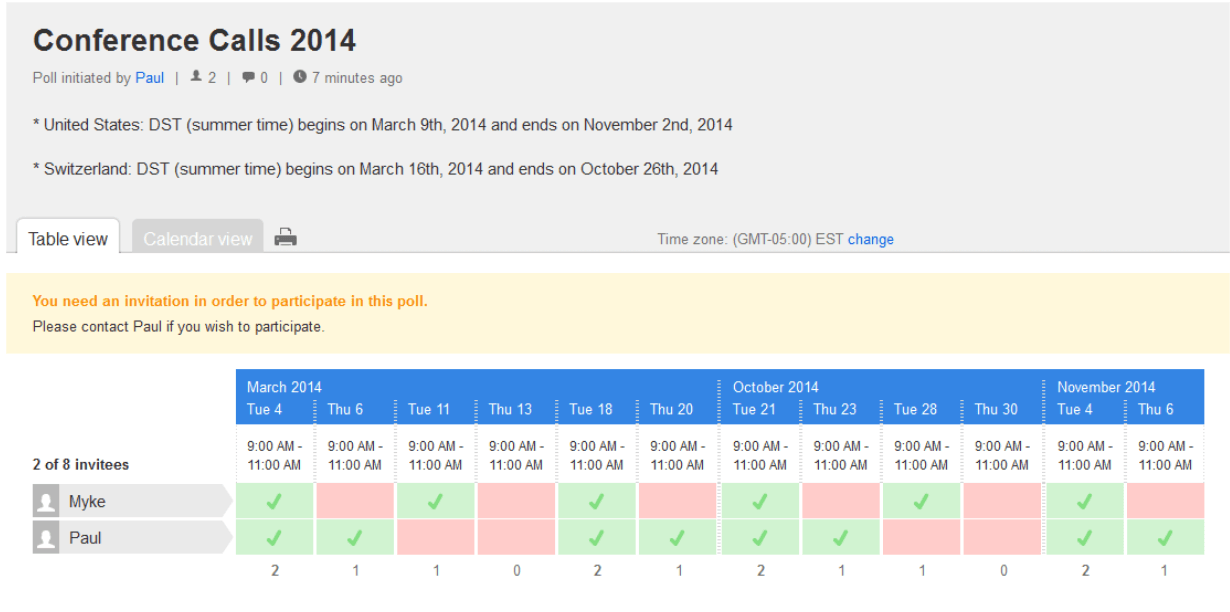 Doodle
Doodle helps by taking off the stress from organizing meetings. Having remote team meetings means you deal with the frustration of tagging people on messaging apps because they don't respond to questions about optimal meeting times. And if they do, so many of them have different schedules, it can be difficult to set up a meeting without losing hours of back-and-forth chatting.
With Doodle, a lot of time is saved up by you simply sending out an invite that others need to respond to. The app then collects information from multiple team members on their availability. So while you focus on work, the app provides you with the optimal times for everyone.
Pricing: Free, Starter is $4.99 monthly per user, Pro is $5.99 monthly per user, and the Team plan is $30 a month for five users.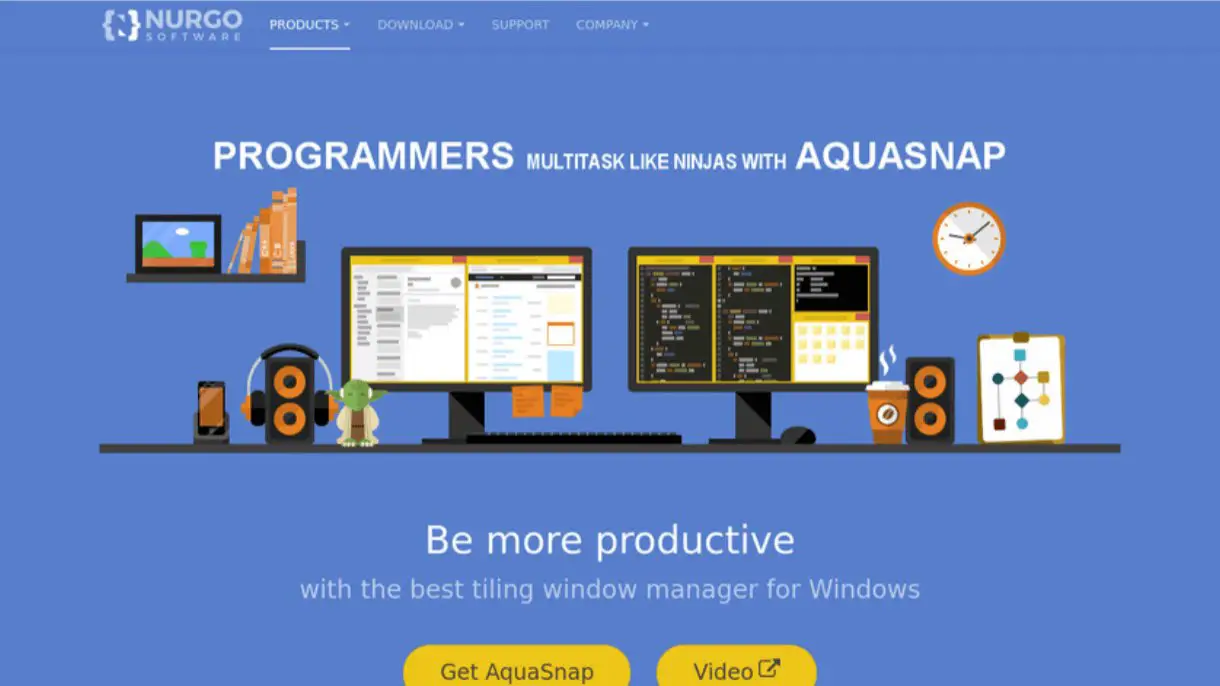 Aquasnap
While multitasking was actually proved to be counter-productive to time management, a lot of people still rely on it to finish a lot of smaller tasks throughout the day. If you find yourself among them, then you probably spend a lot of your computer time switching between different windows.
Apps like Aquasnap can make the task twitching easier by allowing you to have multiple tiny windows open. If a task requires you to input data from different places, or you're trying to have a video chat and read out information, this tool will be a lifesaver.
Pricing: Free for individuals, Professional standard is at $18 and Professional Site is at $599.
Tools to eliminate online distractions
Online distractions are a big issue for all digital workers. And for those who telecommute, the missing sense of "supervision" by our coworkers or boss, we're more likely to click off from our work to a very unproductive website. Below are a couple of tools that creatively deal with our urge to click away.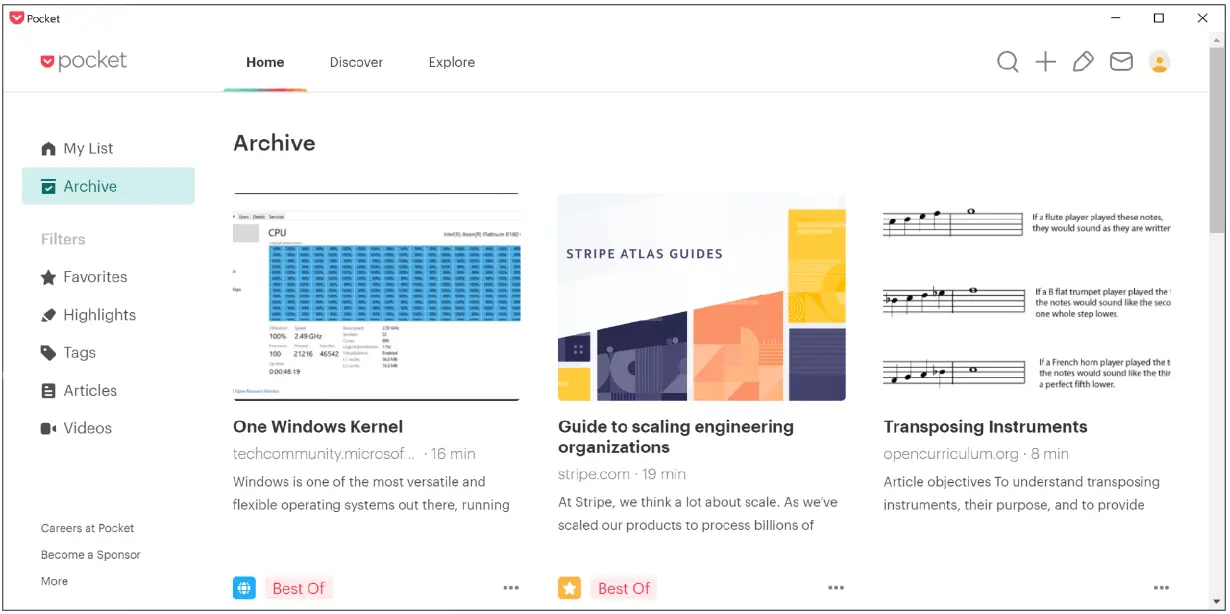 Pocket
Pocket keeps you away from the most dangerous distraction there is - you see a clickbait-y article and you really want to read it because later you might forget. And afterward, you move on to a related article, and then 15 minutes later, you find yourself on YouTube, with no memory how you got there.
This tool is located in your browser, as an extension, and every time you see a news/magazine article you want to read, you simply click the Pocket button, and it saves the article for later. Additionally, the app also lets you save videos, stories, and articles, whether they're on Google, Twitter, YouTube, or any other media outlet. It's a good, quick solution to a problem caused by our impulsive brains.
Pricing: Free, Pocket Premium is at $5 a month, or $45 a year.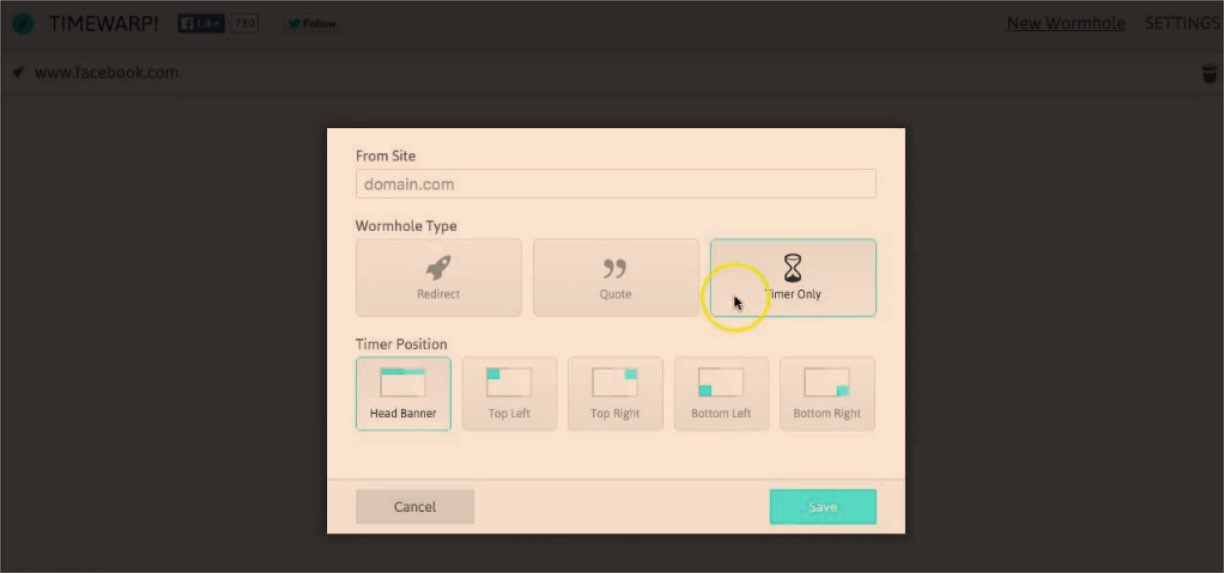 Timewarp
Timewarp's signature feature is the so-called "wormhole". In theoretical physics, wormholes are like tunnels in space-time. You enter the wormhole on one end, and exit in a completely different place in space and time. Inspired by this, the developers of Timewarp made their app to redirect you like a tunnel from distracting websites back to what you should be doing, or to a more productive website.
It can create three kinds of "wormholes":
A redirection - When you click on a distracting website, it redirects you to a more productive one.
A quote - It displays a motivational quote of your choice.
A timer - Shows the amount of time you spent on the website.
This is a simple, effective browser extension that will help eliminate some of the urges to click away to a new website.
Price: Free
To conclude
We've established that time management is more than just finding out how to work faster. With tools like the ones on our list, we're able to become better at prioritizing, spend our time smarter, and find shortcuts that save us time, instead of trying to speed up our workflow.
If you enjoyed this Mod, you might like to read more about these tech tools used by digital nomads. Please share this Mod using the social links below. Any questions or comments? Let us know on Twitter!