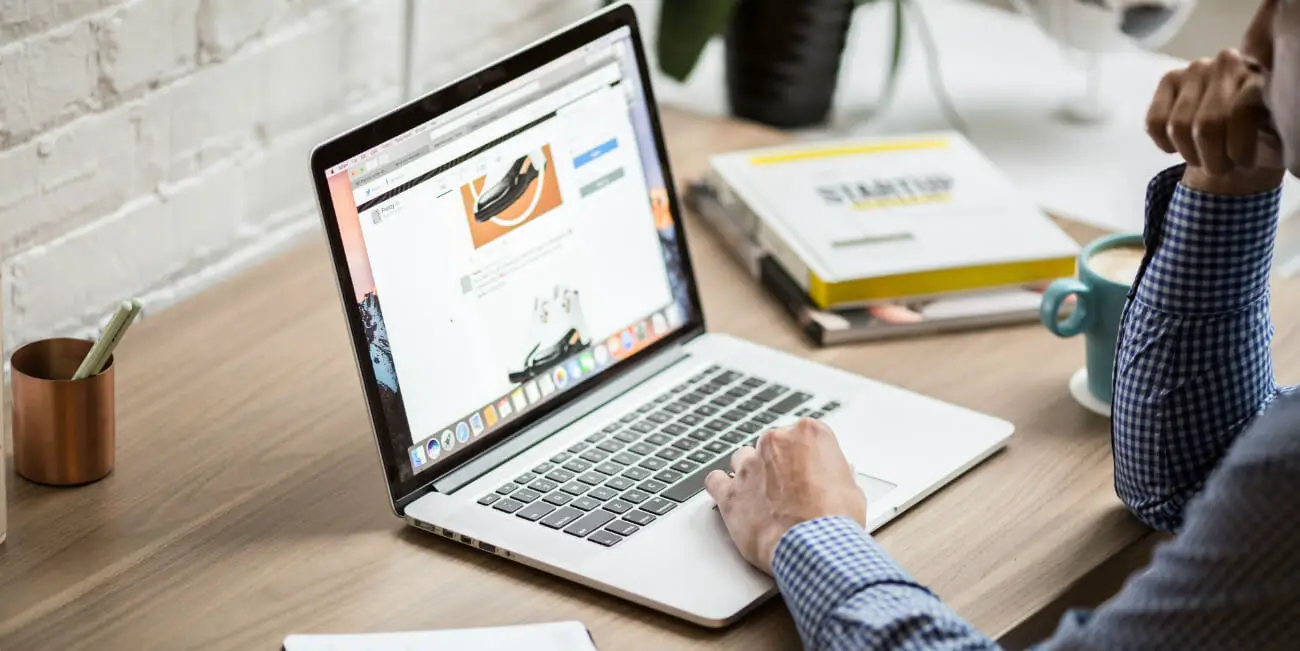 How to add top questions answered to your Google knowledge graph with Cameos on Google
Google knowledge panels offer a ton of useful information about brands, businesses, celebrities and more, but Cameos on Google takes engagement to the next level..
Google knowledge graphs are the culmination of all online information related to a certain brand, business, or other verified entity. Google gathers information from around the web and forms a 'business card' of sorts, that pops up whenever someone performs a search for that name. Setting up a Google knowledge panel is fairly straightforward, however Google offers more than just automated social media population for organic traffic. There's a way to actually record video responses to popular or trending questions as they pertain to your brand, which is a huge marketing opportunity! It's all done through the Cameos for Google app.
Cameos on Google
Not much is known about Cameos on Google, primarily because Google doesn't have any public marketing initiative behind it, as well as the fact that Cameos is currently (2019) available on an invite-only basis. After creating my Google knowledge panel some time ago, I was kindly offered an invitation to try the Cameos program, to which I gladly accepted and thus you can now see my video responses to popular and trending questions related to my music brand, Lowsh. Here's what my knowledge panel looks like now, with the 'top questions answered' at the bottom being the Cameos on Google section. Fun and interactive, here's a link to the knowledge panel so you can experience it for yourself!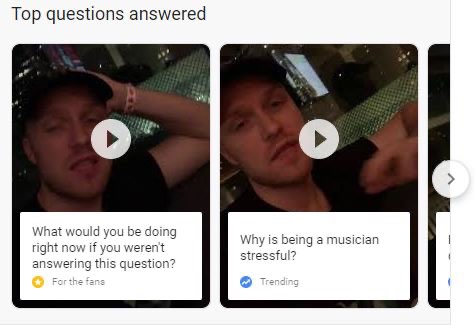 In the words of Google, pulled from their knowledge panel support page:
'Cameos on Google lets you be the authority on you. Record video answers to the most asked questions on Google, and then post them right to Google. Now, when people search for you they'll get answers directly from you.'
If your brand or business thrives off of social engagement, Cameos on Google is a great way to bridge the digital gap and bring personality straight to the organic traffic- to those people that are coming across your business for the first time online. Engagement is critical for any professional entity online!
Google seemingly understands the appeal of Cameos for purposes of engagement, and they even go as far as providing suggestions for which kind of content to post, as well as how to make the most engaging content for fans and followers:
Bookmark your favorite questions so you're ready when you record answers.
Try to answer your favorite questions from each section first.
Answer at least 3–5 questions from each section. Users become engaged once they start watching a video, and are likely to watch multiple videos in a row.
Record videos with a variety of background scenery.
How to download and start using Cameos on Google
Although at this time, Cameos on Google is invite-only, the app is available for anyone on the App Store to download and begin using a trial version. Because Google takes great care in verifying their business and brand users, it's a good idea to set up a knowledge panel prior to getting onto Cameos, in my opinion. If you already have a knowledge panel and are wanting to start using Cameos on Google, you can download the trial and request access to the full version from within the app.
If you found this Mod helpful, you might also like to know about how to create your own Google knowledge panel. Please consider sharing this Mod with your network using the social media icons below. Any comments or questions? Let us know on Twitter!