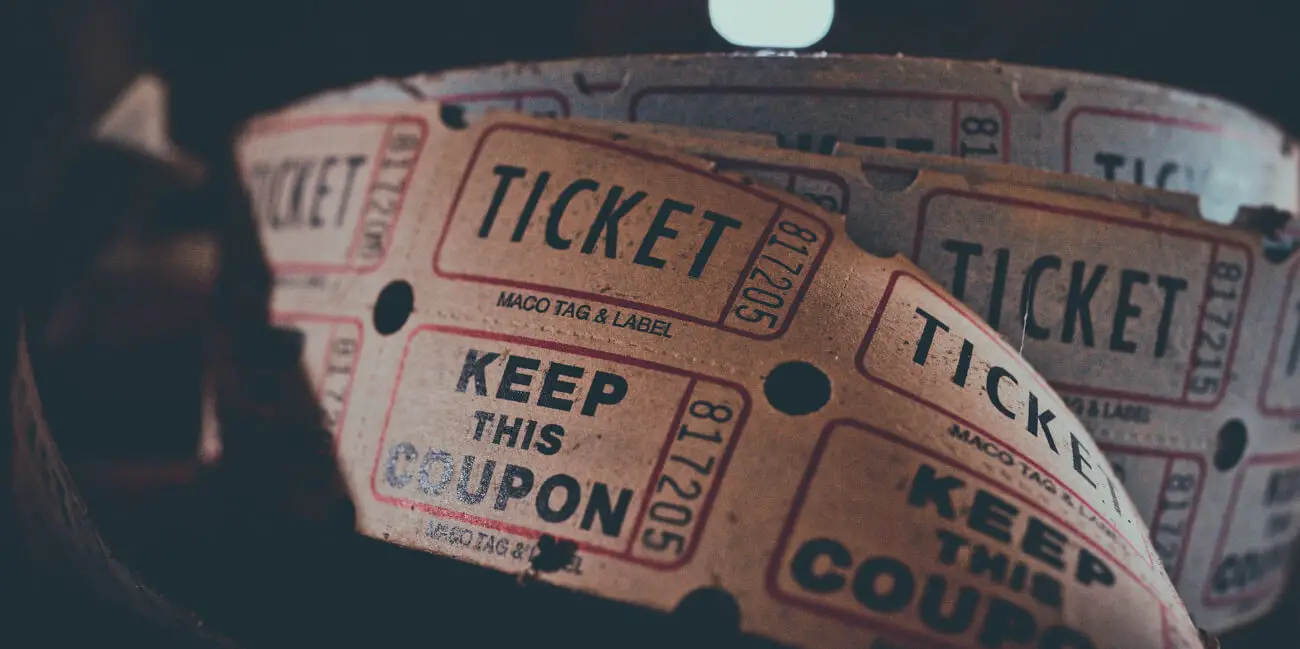 How to Find the Cheapest Event Tickets Online
If you're planning on going to a concert or event, then you're probably searching for the most affordable ticket prices online, but how can you distinguish a good deal from a scam?
Purchasing tickets for that next big concert or sporting event can be a financial and mental nightmare. If you wait too long to purchase, ticket prices soar through the roof and the deals you eventually do find (whether online or scalpers on the street) are often illegitimate, wasting your time, money and sanity. So what are the most reliable ways to find affordable concert or event tickets online?
Ticketmaster
Nearly all large scale event companies partner with Ticketmaster to provide secure, reliable ticket processing for their customers. Even companies like Ticketweb and Seatwave are subsidiaries of Ticketmaster (which is in itself a subsidiary of Live Nation). Outside of this corporate umbrella there are a slew of third party ticket providers that refer sales to Ticketmaster and charge higher rates in order to make a profit. Skipping these middle-men and going straight to the source is the first way you can find affordable tickets online.
Ticketmaster runs a variety of ticketing deals, from percentage discounts to BOGOs and more. Being that their event database is the largest online (seconded by Eventbrite), you can find nearly every ticketed event happening in the world. For example here's a link to a variety of discounted event tickets available now on Ticketmaster in your area. Whether you're buying for yourself or as a birthday gift for someone, Ticketmaster is the first place to find affordable event tickets online.
StubHub
An emerging hero in the online ticketing space, StubHub offers a forward thinking and intuitive way to not only buy tickets, but check-in for events as well. I had the pleasure of working at Electric Daisy Carnvial (EDC) Las Vegas 2019 and Stubhub was the ticketing system used for checking into staff catering. Offering these types of additional services to the promoter is a huge asset to differentiating their product from competitors and I can see why more companies are making the switch to this platform.
For consumers, Stubhub provides a familiar interface to search, filter and find concerts or events in your area. Knowing its customer, Stubhub shows a "tickets at lowest price" note on those tickets that are competitively priced, which makes navigating for sweet deals that much easier. With a variety of event types, Stubhub is a great second source for affordable tickets online. Infact, one of their numerous advertising slogans is: "sold out just means get seats at stubhub". Check out Stubhub today!
Contact event promoters
Just because an event is "sold out" online does not mean it's impossible to get entry to the show. Coming from the promoter world, It's common practice to hold a predetermined amount of tickets for promoter friends, giveaways, guestlists, etc. Often times, the staff that help create the shows are in your immediate social network (if you go out in any capacity). Try asking them for a ticket! For example in my music newsletter, I often give away free passes to a variety of events. That said, do not abuse this or expect free admission to every show.
Purchasing event tickets online can be headache-inducing if you don't know where to look. I pretty much always steer people away from buying tickets off people DOS, as these are often illegitimate tickets and will waste your time and money. Buying from these online platforms also ensures quality customer support, incase something goes wrong or you need a refund.
If you found this Mod helpful, you might also enjoy this one about how to find the cheapest airline tickets online! Please also consider sharing this Mod using the social media links below. Any questions or comments? Let me know on Twitter!