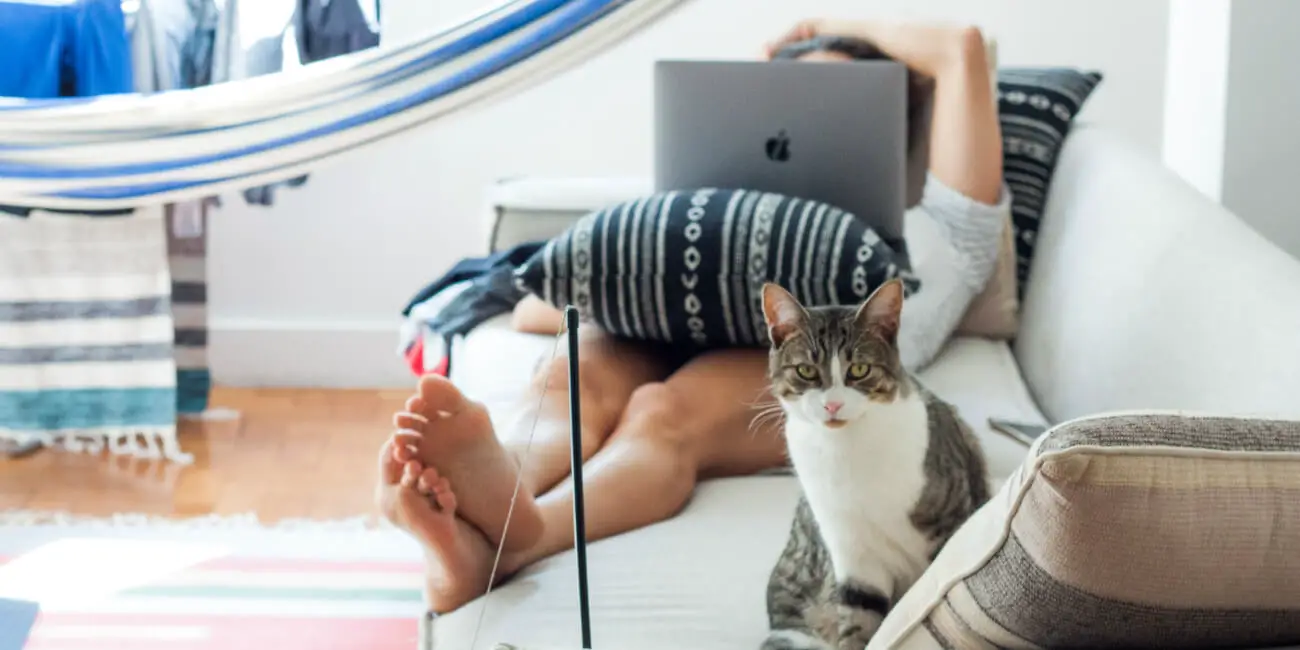 Should You Hire Remote Staff? Consider These Pros and Cons
While remote work is certainly beloved by employees, is it really good for business?
As telecommuting grows increasingly popular among workers, businesses are feeling the pressure to add remote work options to their team. Hiring remote workers can save businesses serious amounts of money. However, switching from a fully in-house team to a distributed workforce has its challenges.
Pros of Remote Employees
1. You have access to a larger talent pool
Struggling to fill a position locally? By opening it up to remote work, you can access talent anywhere in the country (or even around the globe) instead of being limited to the local workforce. There are many websites that list remote job opportunities that can benefit employers and employees alike.
2. You need less office space
Office space is expensive to rent and maintain. By letting your staff telecommute instead, individual employees are responsible for their own furniture, utilities, and technology (although there are benefits to providing those things as well).
3. Hiring remote employees is easy
If you've only hired locally, recruiting remote employees might seem difficult. In truth, it's just as easy to hire remote workers as it is any other type of employee. However, you shouldn't turn to your standard job boards to hire. Instead, post a job description on a website that specializes in freelance jobs, where you can find experts in everything from graphic design to grant writing.
Cons of Remote Employees
1. Communication is harder
With remote staff, you can't pop over to your colleague's desk to ask a question, and the simple act of scheduling a meeting isn't so simple when your staff spans across four different time zones. In addition to chat apps and project management tools, an automated transcription service for team meetings and phone calls is your saving grace when it comes to communicating across a distributed team. Plus, a transcribing service can be far cheaper (some as low as 10 cents per minute) than having your admin assistant play messenger.
2. You rely on self-motivation
Remote employees have to be comfortable working with minimal oversight and staying on task even when no one is looking over their shoulder. That's challenging even for the most disciplined employees, but employers can promote and monitor productivity with time tracking apps.
3. It can hurt company culture
Camaraderie develops naturally in an office. With a remote team however, managers have to be intentional about cultivating collaboration and communication across team members. In addition to workflow and communication tools, scheduling company-wide meetups on a regular basis is important to make sure your "team" feels like one, cohesive unit.
3 Times You Should Hire Remote Workers
So now you know why hiring remote workers is a smart idea, but when is the right time to add remote staff to your team? Here are three times that remote workers might be the right solution:
1. To bring in outside talent
When you need highly skilled help for a limited time, remote workers are a natural fit. Whether you need to upgrade your website, reimagine your branding, or add some much-needed cybersecurity to your network, hiring freelancers lets you afford better talent than if you were hiring full-time employees.
2. To reduce overhead costs
If you've maxed out your office building but can't afford to relocate, hiring remote workers lets you grow your staff without increasing real estate costs. You may also be able to pay less for certain positions by hiring remotely. A virtual assistant, for example, can be significantly cheaper than a full-time administrative assistant.
3. To meet temporary labor needs
A tight labor market has made it tough to find qualified seasonal workers, but businesses may be able to meet their labor needs by turning to remote workers. By hiring remote customer service representatives and telephone sales associates, retailers can keep up with customer inquiries while allowing in-house staff to focus on jobs that require boots on the ground.
While hiring remote workers can be good for business, not every position is suited for remote work. Employees who work with confidential information, require specialized equipment or software, or simply need more oversight to succeed at work are better kept in the office. However, if you're looking to add talent and cost savings to your team, a few carefully chosen remote employees could be just the way to do it.
If you found this Mod helpful, you might also enjoy learning about how and why to hire freelancers for your business. Please share this Mod with your network by using the social media icons below. Any comments or questions? Let us know on Twitter!