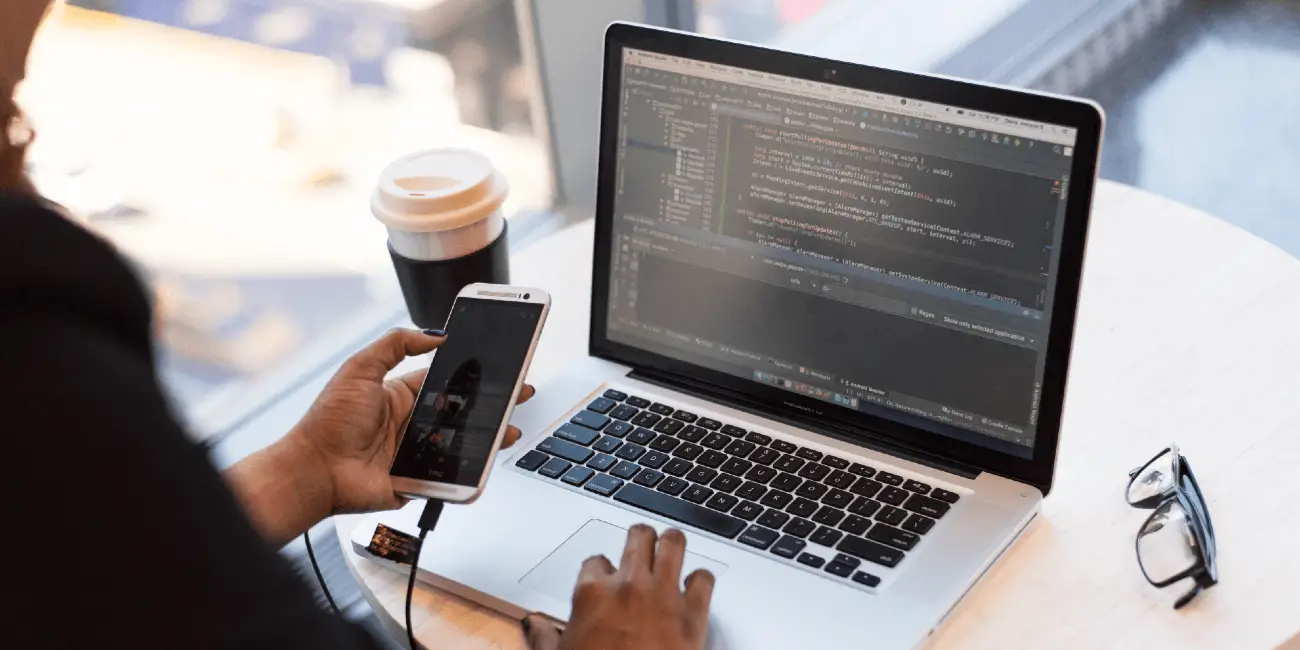 The Future of Mobile App Development on Google Cloud
Mobile app development has become a necessity for all businesses- the number of apps available for download on Google and Apple App Stores has been growing tremendously..
With these fast-changing technologies, several emerging trends will influence the future of mobile app development. Over the past years, mobile apps have been primarily native. Users have to download the apps on the devices for them to function. However, with the challenges in storage space, Google cloud-based applications have become popular. Apps on this platform can be accessed both on the servers and web browsers. So how exactly can businesses leverage Google cloud services for their mobile apps? Let's take a closer look.
Mobile App Development on Google Cloud
For businesses that are developing a new app, cloud integration is becoming an essential part of the process. You need an app that adds value to your company, solves a problem while keeping up with the current trends and technologies. Based on a report, the Cloud-based app development market will grow to 101.3 billion USD in 2022. Google Cloud-enabled mobile apps are the future due to their ability to handle redundant data and connect multiple devices in real-time. To develop your app on the cloud, you can partner with an expert Google Cloud Partner to guide you on the best processes to adopt for your business.
Why Should You Use Google Cloud-Powered Mobile Apps
Globally, the Google Cloud Platform (GCP) is one of the biggest and fastest growing cloud platforms. Through its servers, businesses can use applications such as YouTube, Gmail, and Google Maps. Most business functions and processes can work efficiently due to the connection to cloud services. Let's examine how these services benefit mobile app development specifically.
Reduced App Development Costs
In the past, when building an app, businesses have to build native apps for both Android and iOS. However, with Google Cloud, the app is stored on the servers and can be used on any platform. This process reduces the development costs needed for the entire process. For native apps, you'll also incur extra costs on computer hardware and software fees. In addition, the app is fundamentally more expensive due to the IT services costs requiring the business to maintain the app constantly. But with a cloud system, the operating costs are lower because there are no fixed costs and hardware expenses.
Apps Don't Need To Be Installed
Once you build a cloud-based mobile application with a cloud engineering firm, your users don't need to download it on their devices. Instead, they have more options and can easily access the interface on their mobile browser because it's a web-based application. Unlike the traditional apps, which limit users to updates depending on the type of device they have, a Google cloud-powered app is more streamlined. In addition, the app fetches data directly from the cloud, which makes it run more smoothly.
Strengthened App Security
Businesses in today's world deal with highly sensitive data such as payment and billing information. Because of this, they need a strong security system to deal with any threats. Google cloud systems come with built-in protocols that are secure with firewalls and data auto-recovery. For the end-users, native apps are less secure and have more problems because they store data on the devices. If the device gets lost or malfunctions, the information may be lost. Cloud storage is advantageous because it's less risky.
Easier to Scale
After you launch the app, you still need to keep updating it. To improve user experience, it's essential to make constant improvements and maintenance. Developing a Google Cloud-based application gives you unlimited flexibility. Google servers are superior and ensure you can easily scale without hiccups or downtime. In addition, adding new features, updates, and bug fixes become less complicated and costly with cloud apps.
Seamless Database Integration
Google Cloud mobile apps make it easier to integrate with the business's database. This process helps the mobile apps to run smoothly. During the development process, the company will need to import all the information from the database to the app. Handling this function on a native app will take a lot of time. However, with a cloud-based app, the data can be easily synced via the servers, making it a better process. Therefore, before you develop a new mobile app or improve an existing one, you can work with a Google Cloud Partner to help you create a strategy for leveraging cloud technology.
Upgraded Mobile Applications
As the world moves into new trends in technology, businesses need to also adopt the same into their day-to-day functions and operations. Enterprises that are still using outdated infrastructure are likely to lose customers to their competition. As a business, you should keep up with the modernized IT systems and technologies such as Google cloud. If your mobile applications are upgraded and run smoothly, your customers will enjoy using your products which boosts revenue in the long run.
Improved Data Recovery
A local server puts your information and data at risk. However, cloud storage stores data on multiple servers, which means you can recover it in case of any mishaps. As the business expands, it's best to move your applications to a Google Cloud Platform for security.
So How Can Your Business Leverage Google Cloud?
Mobile applications are developed to serve different business functions. For example, cloud-based applications can be employed in customer relationship management, enterprise resource planning, or Human Resources Management systems. The success of these company processes boosts overall company revenue.
Summary
The mobile app development space is rapidly changing with time. With the demand for a better user experience, businesses have to invest in technologies that meet their customers' needs. Developing your app on Google Cloud is one of the cost-effective alternatives available. Cloud-based apps are more secure and much easier to integrate and scale. This new direction in the app development world necessitates the partnering of businesses with companies that develop cloud-based applications. If you are considering launching an app, you can align with a cloud engineering firm to kick off the process of harnessing emerging cloud technologies in your business.
If you enjoyed this Mod, you might like to read more about these 5 Benefits of Outsourcing IT Services! Please consider sharing this Mod using the social links below.