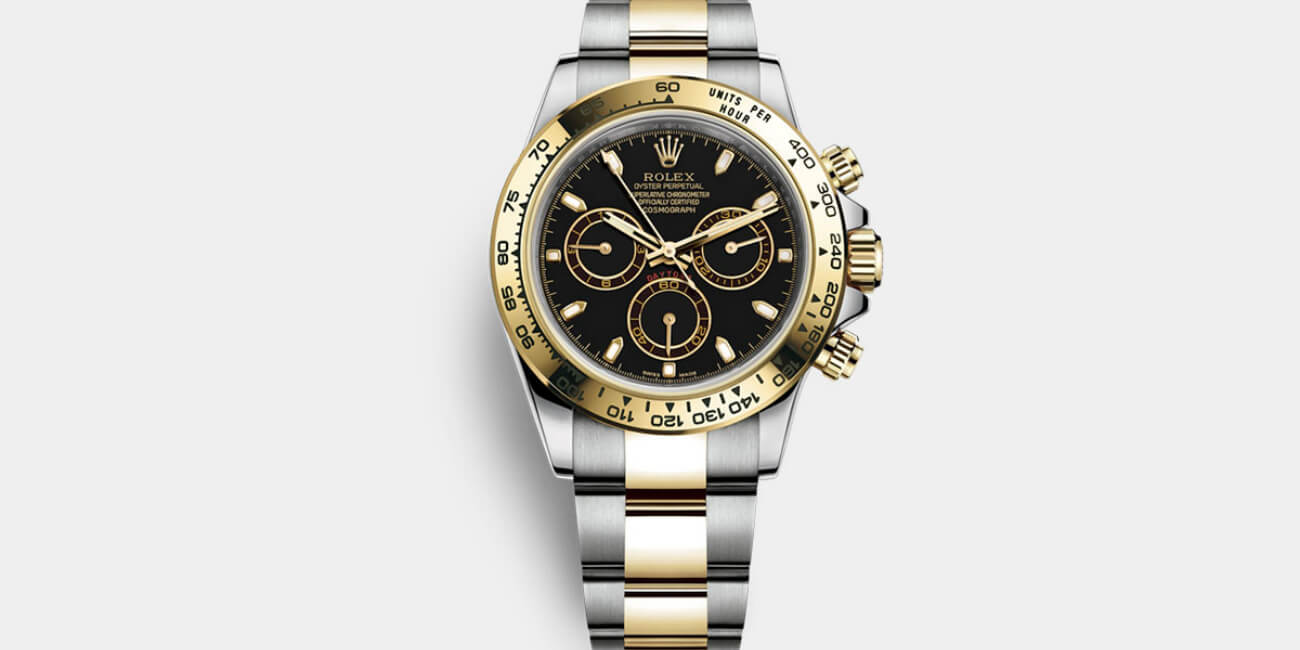 Vintage Watches Too Hot To Handle
Who the heck wears watches these days, let alone one that needs winding?! And a Rolex? Isn't that a gangsta watch?
Vintage watches are as hot as the money pouring into them and if you've thought of getting one, you better be quick and decisive because some of the smartest minds and sharpest investors are buying them up. This phenomena has been playing out for a few years and the pace is accelerating. In 2017, Paul Newman's Rolex Daytona sold at Phillips Auction House (NY) for a breath-taking $17.7 M. It sold in barely 12 minutes to an anonymous overseas buyer bidding by phone. The mysterious winner didn't get a solid gold gem-encrusted affair, but a modest stainless steel watch Paul's wife bought him in 1967, for about $200.
The Cost of Vintage Watches
This remarkable purchase is especially strange, given that only a few months earlier at the Phillips Auction in Geneva, a solid gold reference 6062 went for $5M. This diamond-laden beauty belonged to His Majesty Bao Dai, the last emperor of Vietnam. Unlike the few other 6062 known to exist, this one has a diamond placed at 12 o'clock (the even hours) displacing the Rolex coronet. This off-set logo is highly unusual, and would not have been undertaken lightly by Rolex. This configuration is probably the only one of its kind.
So how is it possible that an emperor's unique, gold and diamond watch sells for one third the cost of the stainless steel one? Paul only owned this watch for a few years before re-gifting it. His associations with this watch are tenuous and brief at best. These sales were well reported in the horology media and lapped up by watch nerds, while most sensible professionals went about their lives, heads-down fiddling with their trusty smart watches. Some however, sat up and took notice.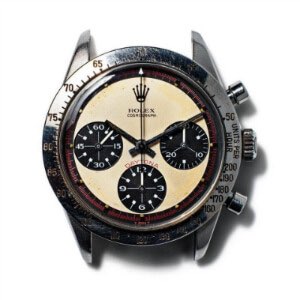 The Influx of Interest in the Watch Market
In the subsequent months, watch forums received a host of new members posting for their first time. Most were asking, 'how much is grandads watch worth?' Or, 'my uncle gave me this watch, is it genuine?' A watch forum bloodbath ensued, with many seasoned and grizzled collectors breaking out the popcorn while others circled like vultures. Some had their hearts (and hopes) destroyed when learning dad had been wearing a fake Rolex all these years. Others were deceived into selling grampa's watch at a ridiculously low price because it was 'kinda beat up'.
They never stuck around long enough to learn that 'beat up' in the right kind of way, has its own terminology and can command a serious price premium. Almost any vintage Rolex collector would be interested in Grampa's beat up watch that he wore every day, while serving in the army, because an interesting military provenance only adds to the collectability. The same can't be said for my 1st Gen Apple Watch with a scratched crystal.
So how can a stainless steel watch sell for so much more than a gold version? Set aside the fact both are super rare, and that Paul was cool AF, and Bao Dai was a run of the mill, royal-nobody. It turns out the answer lies in the difference between Value and Price.
The Value and Price of a Rolex Watch
A solid gold Rolex generally has a higher selling price, but fewer people can afford them (ignore the fact they don't look great on pale skin tones and that Islam prohibits men from wearing gold). The market for a solid gold watch is smaller and less liquid and they can take a long time to sell, even at a fair price. Stainless steel on the other hand, has lower prices making them accessible to more buyers. It's a much larger and more liquid market. Priced fairly, they sell quickly (12 minutes in this case). It's this that causes collectors to perceive the steel watch as more valuable because it's an investment you can get out of quickly. Whether you get all your money back is another matter but at this level of wealth, you may be more concerned with sheltering your money from the tax man or law enforcement.
There still remains the question of the $12M price difference between the King and the Hollywood star. Some of this is attributed to an overheating market. Some of it is down to prevailing tastes and trends. Other factors we'll never know, such as the motives of the mysterious buyer. What kind of person has that kind of money to drop on a second hand watch? And one that's 'kinda beat up?' It's probably worth noting that high-value watches are a popular way to launder money and carry across borders- there's no electronic footprint or paper trail. $17M in cash is much more than you can squeeze into one suitcase, but a steel watch fits under a shirt cuff and could pass for a Shitter (to use a technical watch term).
So where does that leave the average millennial, burning out on notifications and alarms? Low battery, poor signal and the dreaded end-of-life tech refresh. Watch wearers don't have these issues and yet still manage to show up on time. It's sounding pretty good to more and more, upwardly mobile young professionals. Influencers and in particular TV personalities are leading the way with a return to beautiful functional jewelry. And like all jewelry, they want something unique, attractive, comfortable, nostalgic and a magnet for compliments and conversation. Vintage Rolex hits this mark perfectly and more people are starting to understand the attraction.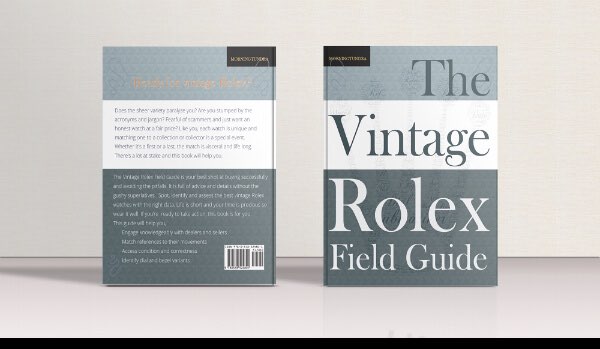 How to Purchase a High-Value Rolex Watch
You can get into vintage Rolex for about $2K and spend anything up to… $17.7M. But be warned, just because you have money to buy precious heirlooms (to hand down to kids you haven't had yet), doesn't mean it's a simple process. Like buying a used car or an old house, there's plenty of charm but 101 ways to get screwed. From outright counterfeits, to frankens, to service parts to refins, there are a lot of things to be aware of, and there are just as many shady dealers looking to help you out. While the challenge is exciting for many, it's too intimidating for most. And so a vintage Rolex remains the mark of the shrewd and wiley. Either smart enough to buy well from a trusted dealer, or wealthy enough not to care.
So how do you find a good vintage Rolex watch? Where can you get one without getting screwed. The answer isn't simple and has become the subject of a new book, The Vintage Rolex Field Guide by a mysterious author called, MORNINGTUNDRA.
Most vintage watch books are more like auction catalogs - lots of studio pictures of rare, museum pieces you can't afford, wrapped in gushy narrative talking up the history and the price. This book is different. It's a cross between a Lonely Planet travel guide and a Cub Scout Survival Manual, but for Vintage Rolex. It contains a lot of reference data, tips, and practical examples. It's BS-free and accessible to read. Pull this out in the middle of a price negotiation and you can watch the color drain from the faces of most salesmen. Trusted dealers on the other hand will pull out their own dog-eared and well thumbed copy. At $48 it's not exactly cheap, but if you're going to drop $17M on a watch, it's probably money well spent.
If you found this Mod helpful, you might also enjoy learning about how to spot and report fake reviews on Amazon. Please consider spreading this knowledge by sharing this Mod, using the social media icons below. Any comments or questions? Let us know on Twitter!