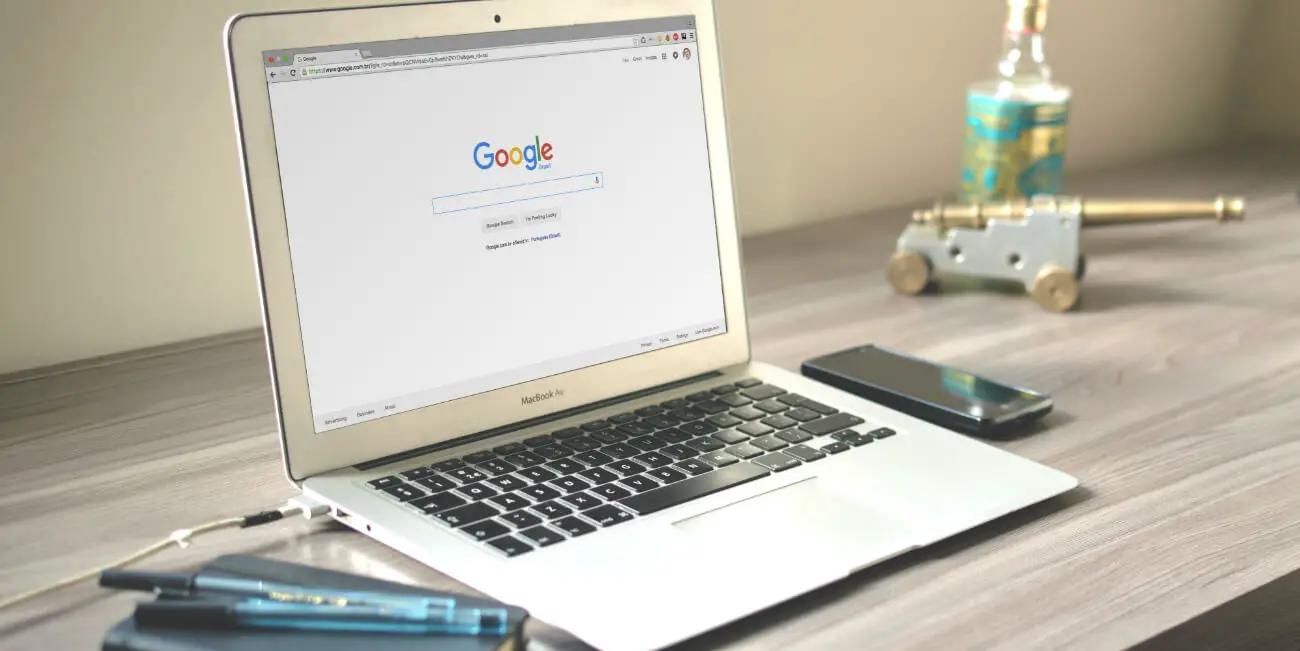 5 Reasons Why You Need to Create a Knowledge Panel on Google
Google Knowledge Panels are a professional, portfolio-type feature of search results that all established businesses and brands must have..
Music artists, businesses, public figures, software companies, basically any entity (business or person) that is serious about what they do, has a Google Knowledge Panel for themselves. Google Knowledge Panels provide internet browsers with a surface level introduction to your brand- a brief 'about' section that is generated from Wikipedia, links to social media (has to be verified) and other important information that contributes to your brand as a whole.
I created my own Google Knowledge Panel some time ago and wrote about how I did it, which you can read here. The screenshot below shows my end result: a Google Knowledge Panel for my music brand- LOWSH. The appearance is great, but here are 5 important benefits and reasons for why you need to create a Google Knowledge Panel.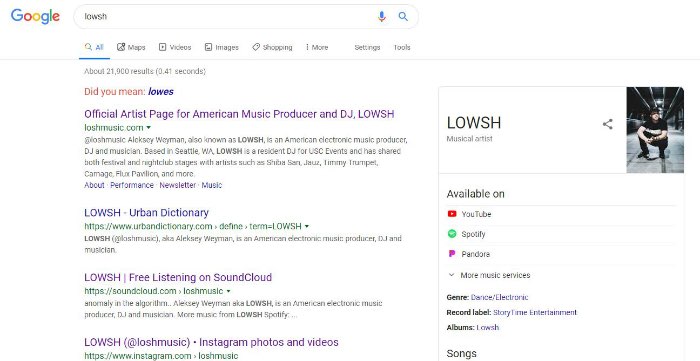 1. Increased organic discovery on Google search
Having a Google Knowledge Panel means that Google fully understands who you are in the online space, through the collection of a variety of sources about you. Having multiple sources about you means that when people are searching for things that could even remotely relate to your brand keywords, there is a better change they'll find you and want to learn more. Google tracks their users in a variety of ways, so you can be sure that they connect the dots between your software company and a user searching for 'similar software'. In our internet age, quantity is just as important as quality.
2. Google brand reputation and authority
A Google Knowledge Panel shows people that you are serious about what you do- you've taken the time to jump through Google's verification hurdles and care to make yourself/your business stand out as an authority in its respective domain. There is also a huge aesthetic appeal of having your brand image on the side of a Google search page, with associated links and other accreditations. Much like Twitter cards, a Google Knowledge Panel is an effective way to increase conversion rates on your websites.
3. Higher ranking in Google search results
In order to have a Google Knowledge Panel, you have to prove to Google that you have a lot of (valid) content about yourself available on the internet. All the knowledge panel does is combine these multiple sources into an appealing graphic panel on the side of Google search results, for people who come across your brand ecosystem. In addition to having the knowledge panel itself, an ample supply of web content for your brand can help boost overall ranking in search results- there's simply more content about you available! While you can't measure your search ranking directly, there are some roundabout methods that can give you an idea.
4. Self posting on Google
After you verify your knowledge panel with Google, you'll have the exclusive ability to 'post updates on Google' which is a new feature that's not commonly used, but can be extremely effective for increasing brand exposure and click through rates (you can include markdown links in the posts)! The image below shows the options presented when I try posting on Google with LOWSH. You can also suggest changes to Google, which means adding/removing certain website links that appear in your knowledge panel.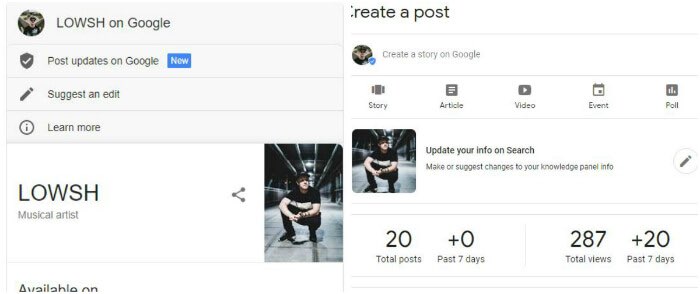 5. Cross Promotion on Google
One of the most important goals with any digital marketing campaign is to get users to move from one platform to another- be it for making a sale or just following you on social media. A Google Knowledge Panel helps list out the multiple places that people can connect with your brand online, in a presentable and widely accessible format. A Google Knowledge Panel is essentially a glorified landing page for your business/brand.
An important tip to remember- make sure you have clear and consistent copy on all of your websites/social media. This not only helps users understand (consistently) who you are, but it can speed up the creation process of your own Google Knowledge Panel. I wrote more about this as it pertains to artists here, though it applies to any brand online.
Google Knowledge Panels are crucial for establishing authority for your brand/business and everybody has the ability to create one, as long as they have provided the necessary criteria and followed these steps. Having a panel like this can help your brand or business reach audiences previously unknown.
If you found this Mod helpful, you might also enjoy learning about these 5 Google Easter Eggs that are pretty awesome. Please consider sharing this Mod using the social media icons below and if you have any questions or comments, let us know on Twitter!