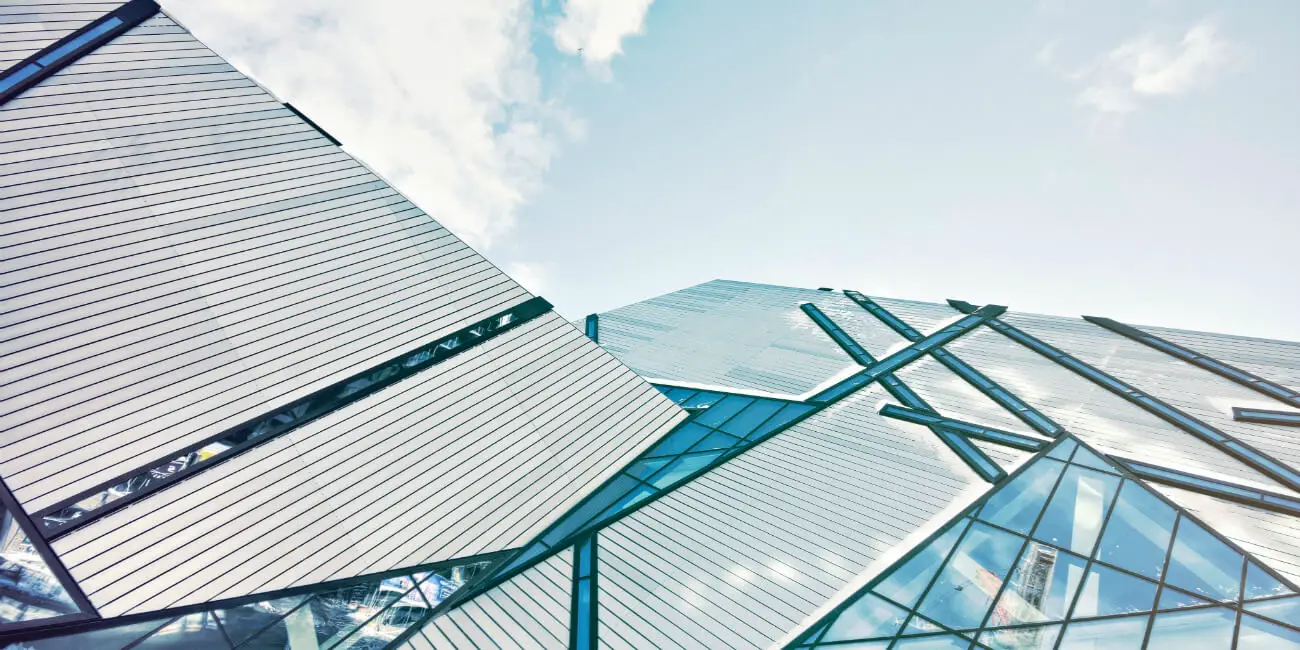 Futuristic Security Tools for 2020
Now more than ever, technology poses great opportunities and risks for companies..
Are you also feeling anxious of the ever-growing attack traffic and how rapidly the network threats are changing competitively with cyber security tools? Although the information and network security professionals are striving to come up with the best security solutions, the complexities in technology and internet security are increasingly rendering the systems further vulnerable to malicious activities.
Our collective bet to secure systems and data against cybercriminals, is to learn how best we can leverage the knowledge acquired from security programs and top it off with a range of security tools. It goes without saying that relying on outdated security mechanisms will not counter the existing threats, let alone the futuristic malevolence that is on our door steps.
The most feasible approach to preempt the ongoing security risks is to prepare a strong defense by assimilating highly effective security tools in the organizational strategies of cyber protection. It is easier said than done though, isn't it? Because how do you determine the best match for your requirements, out of the wide array of tools that are available today?
Don't worry! We have listed down some of the most sought after futuristic security tools that have the potential to enhance the security policies, expenses, and overall environment of your company. Let's get started! Note: These tools are tested and proved to be the most appropriate ones in dealing with the cyber insecurity that the future is posing.
1. Deepinstinct
Deep learning – also sometimes called deep neural network learning – is increasingly being commonly integrated by computer scientists, data scientists, and security professionals, due to the innovative security solutions it offers. The DeepInstinct security tool is developed on the basis of neural network models to provide cutting-edge, cyber threat protection through the use of deep statistical analysis. Its security products and services work by initial device assessment to predict and prevent the malicious activity.
Once you install any of DeepInstinct tools, it performs a comprehensive full-system scan and can also be customized as per your individual requirement. DeepInstinct allows you to configure its various tools to detect and halt the external (as well as internal), suspicious activities through modified initialization for specific organizational needs.
In essence, the DeepInstinct security tools aim to support full system protection with the 'prediction & prevention tailed by detection & action' approach. The safety solutions provided by DeepInstinct have multilayer strategies that help them provide unmatched protection against all cyber threats. These multilayered strategies include:
Pre-response layer - prediction and prevention.
Response layer – detection and automatic action.
Post-response layer- auto analysis and system remediation.
2. WildFire
WildFire is a cloud based analysis service for malware detection. It uses data from the leading worldwide community of the industry, and extracts threat information. It detects unknown threats by applying advanced analysis through threat intelligence, interrupting the cybercriminals and their attacks.
WildFire integrates with any Next Generation Firewall running on either (or both) virtual or physical machines. Whenever an abnormality is detected, the data is analyzed through the cloud service. The cloud computing handling provides a simplified approach to the management procedures that contributes in increased automation, by minimizing human interaction along with increased scalability of the system.
The WildFire service tool provides threat detection by analyzing emails links and files and protects the system by blocking the malware in them. The malware information distribution by WildFire is extremely sophisticated in a way that the protection of the newly identified threat is transmitted globally within five minutes after its detection. The same protection is generated and distributed on all firewalls across the network. WildFire is capable of analyzing following the types of files:
Adobe Flash files.
APK (Android Application Package).
MS Office.
JAR (Java Archives).
Mac OS X files.
Script Files (BAT, VBS, JS, PS1, HTA and Shell Script).
Linux (ELF).
PDF.
PE (Portable Executable).
The analysis features of WildFire are regularly updated to provide the best possible protection against latest threats. The cloud features include analysis of various activities throughout the firewall and generates report based on various analysis such as Perl Script analysis and Recursive analysis, etc. The latest added feature in WildFire cloud now supports HTML applications files as well as link files for analysis!
3. DarkTrace
DarkTrace is one of the most popular futuristic security tools due to its high-tech compilation of various traffic analysis applications. It is based on machine learning and artificial intelligence integration for the purpose of identifying network irregularities and threats. This is why the DarkTrace is often regarded as the immune system of the enterprise. Its configuration allows security systems to auto-respond and interrupt the progression of any malicious activity, hence averting possible breach attempts. How does it work? Upon installation of DarkTrace into your machine, it gets access to every connection that is made on the machine, then executing its activities without any input from the user, making it the ultimate, automatic security tool.
Unlike regular security stacks, DarkTrace software is comprised of antivirus, firewall, and SIEM combinations that allow seamless monitoring of not just targeted systems, but of any additional systems. Its agentless and network-oriented nature covers all network connected devices like IoT lights, SCADA systems, thermostats etc., that are not usually considered part of security systems by other softwares in the market.
A.I. powered DarkTrace has unparalleled accuracy rate to detect and foil zero-day attacks, which routinely remain undetected in signature systems. It works by identifying and memorizing the normal environment of any system to isolate unfamiliar events from pre- recognized patterns.
Despite DarkTrace being the fully automated mechanism to shield networks, it also allows company's in-house information and security experts to "replay" malicious events. This visibility feature enables prompt analysis and human intervention, to deploy the most effective counter strategy. It is also extremely user-friendly! Darktrace will engage you as the user of the software in whichever action it seeks to perform. The software will have pop-up messages informing and directing you on what to do at any given time to ensure the safety of your machine/system.
4. Palo Alto - next generation firewalls
When we talk about network security services, it is quite unlikely to not address the leadership of Palo Alto firewalls. No security tool regulates and blocks the unsought inbound network traffic like the uniquely designed futuristic features of Palo Alto, which has come a long way from network address translation (NAT) and access control lists (ACL) boxes, to now becoming the provider of next-gen firewalls like Panorama and Endpoint Traps.
This security tool has two prominent protection platforms called Cortex and Data Lake (DL). While Cortex deals with the cyber threats as well as the risks associated with cloud computing, the DL enables Palo Alto to gather information on threats to provide high-end security for your systems. Let's have a detailed look into both of these security operation platforms:
Cortex
Palo Alto networks' advanced security feature also uses A.I. and ML structure to afford its users the full-proof protection from today's cyber challenges in cloud computing. It contains a powerful mix of agents that include Cortex Data Lake, endpoint traps, Cortex XDR, and more, that swiftly and accurately analyze networks, endpoint data, and cloud infrastructure.
Data Lake (DL)
Data Lake is a popular public cloud service that allow its users to gather security information to control accessibility across entire environments. This DL acquired data has a feature called Cortex XDR which is the first of its kind, name detection and prevention agent for networks, endpoints, and cloud data assimilations.
The overall Palo Alto security operation platforms are equipped with various high-end features such as:
Automated root-cause analysis.
Prevention of any malicious software.
High-fidelity detection driven by A.I.
Malware and ransomware prevention.
Endpoint protection.
Retention and extended data retention.
Behavioral analytics.
5. Panorama
Panorama is a centralized security management tool for network wide firewalls. Its' easy implementation features provide insight to threats involving the complete network of an environment. Panorama can be deployed on both virtual and physical systems, and manages firewalls regardless of their existence elsewhere. It reduces complexities and increases efficiencies of all operational aspects.
Panoramas prime purpose is to overcome the burden of IT teams deploying and monitoring numerous security protocols over a number of systems. It provides centralized analysis solutions to manage firewalls over a distributed network. Panorama also reduces complex issues arising from various systems and provides better visibility of threats from multiple equipment used. With the help of Panorama, a single rule can be deployed on various systems resulting in a time saving procedure for standardized configurations.
Apart from the management feasibilities, Panorama offers improved visibility encompassing all security equipment. Its log forwarding feature enables users to gather information such as traffic flow and threat, filtration of URLs and wide range data reporting. The report generation criteria is username-based instead of IP addresses. This enables users to enforce customized policies for usernames. Other various features of panorama are:
Consolidated firewall configuration.
License management and content updates.
Centralized log maintenance and reporting.
Role Based Access Control (RBAC) to define roles of admin users.
Conclusion
There are a number of other futuristic security tools available today, in addition to the ones we discussed. Given the ongoing health crisis and increased dependency on virtual working mechanisms, now is the right time to look for cyber-defense mechanism for your business.
If you enjoyed this Mod, you might like to read about these 5 best encrypted messaging apps! Please share this Mod using the social links below. Any questions or comments? Let us know on Twitter!