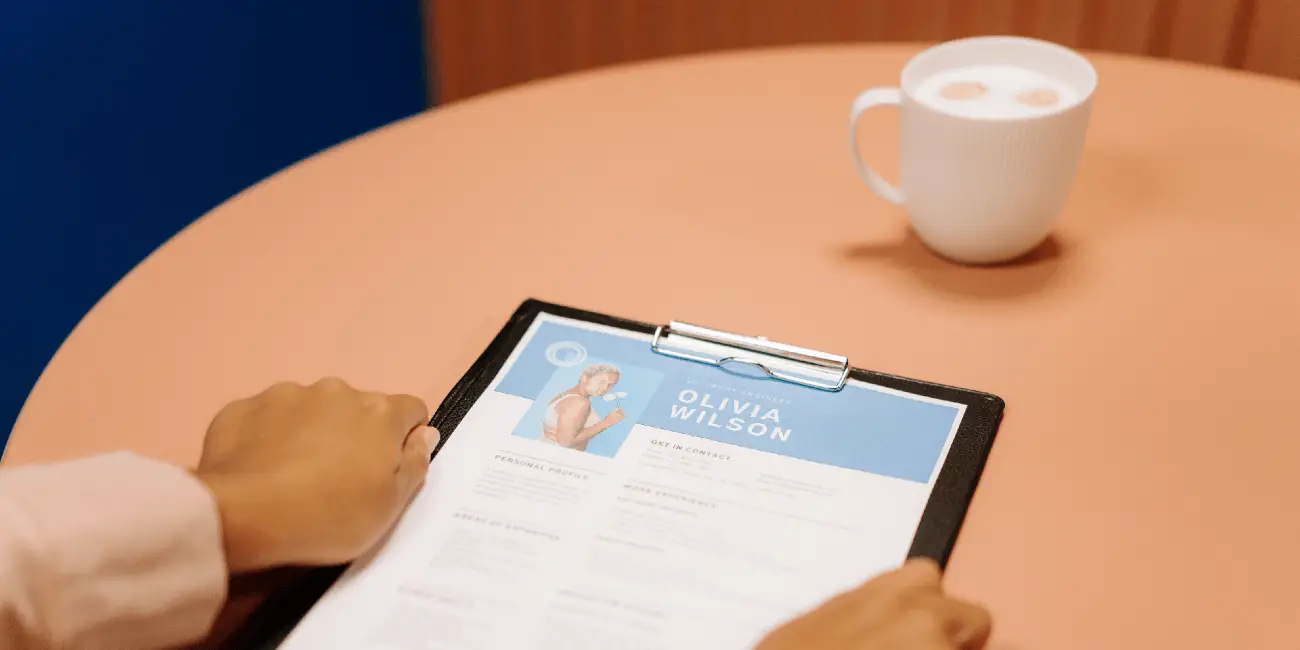 How to Build a Resume Hiring Managers Will Love
Are you finding it hard to land your ideal job? Maybe it's time you took a second look at your resume..
Resume is the biggest determinant of whether you get a job or not. As you may have guessed, the key is to create a great first impression at the beginning. Resume experts at groups like BOWWE understand the power of first impressions, and so should you. Conciseness is also a thing in the hiring world, and the sooner you learn it, the better. Do you feel that your resume needs a retouch? Then follow through and learn how to win with your resume in a competitive job market.
What is a Resume?
A resume is a brief document highlighting your skills, work experience, educational background, and accomplishments. Its details are customized to suit specific job applications. Most resumes don't go beyond two pages, but in this article we will provide you with a smart way to present much more information about you in your resume, without exceeding the two page limit.
What Do Recruiting Managers Look for in A Resume?
Specific Keywords- Recruiters use shortlisting tools to scan for relevant keywords on the various resumes. Using relevant keywords from the job will increase your chances of getting hired.
Relevance- The details of your resume should be relevant to the job post you're eyeing. Irrelevant resumes do not go past the initial screening stages.
Preciseness- Beating about the bush decreases your chances of being hired. Your skills and work experience should be precise and matching those on the job post.
Assurance of Your Impact- Make it clear for the recruiters to know how valuable you are just by looking at your resume. You can do this by stating some of your relevant achievements.
With the above points in mind, it's time to build a resume that will get you that interview and the job of your dreams.
Winning Tips to Building a Resume That Hiring Managers Can't Ignore
1. Apply the Rule of First Impressions
Long before you show your face at an interview, your resume will have done most of the talking. So, what will make a recruiter pick your resume for perusal? Love at first sight. Make sure your document is eye-catching by using an easy-to-scan template and a professional font. You can also add some color to your resume but don't overdo it. Formal does not have to be dull. If you ready to impress, go to BOWWE and grab a top-notch template for your new resume.
2. Be Brief
A resume should only highlight the necessary and main points. Make yours concise so that it barely goes beyond a page. The recruiter should scan through the document and find all the crucial information at a glance. To ensure brevity, prepare a list of the main points that must appear in your resume and prioritize them. Be sure to put the best above the rest. For instance, your skillset should come before your educational background.
3. Include Updated Information
Make sure the information you include in your resume is up to date. For example, if you recently acquired a new set of relevant skills, include them. Also, have your latest professional training at the top of the list. Let the recruiter see your most relevant and latest information first. Remember the rule of first impressions? There you have it. Let the best be the first.
4. Customize Your Resume
Sometimes recruiters receive hundreds of applications for a single job post. Going through all the resumes one by one is hectic, so they use Applicants Research Systems to do the initial shortlisting. To ensure that your resume goes past the ATS to impress the hiring team, use keywords specific to the job post. Also, research about the company's culture and say something about it. Remember to include relevant work experience and skills.
5. Consider Honesty
Honesty is costly, but it also pays off. So, it would help if you find a way to incorporate it into your resume without putting off the recruiter. For instance, instead of falsely indicating that you're a spreadsheet expert, you can select the most accurate proficient or competence level. Also, if your former employer didn't compensate you fairly, you can mention it, then quantify your value. Job seekers are often tempted to portray a fake picture of themselves with the hope of impressing the hiring team. While this may work at the beginning, it isn't sustainable.
6. Portray Yourself as A Well-Rounded Candidate
This does not mean that you should lie about who you are to get a job, but rather mix up your skills. Your potential employer needs to see both your hard and soft skills relevant for the job. Hard skills are those that you learn in class, like spreadsheets. On the other hand, soft skills are more about your character, for instance, interpersonal skills.
7. Be Specific About Your Achievements
Remember: Hiring managers are looking for someone who can deliver results! Therefore, the best way to show off your achievements is by quantifying them. Avoid giving stories and get straight to the figures. For example, you can write that you worked at company X for one year and grew their customer base by 15%.
8. Check Your Resume for Errors
Before you click that send icon, make sure your document is error-free. Recruiters will not read through a resume that is full of grammatical and spelling mistakes. An error-free document is the least you can offer a potential employer. So, proofread that resume to make sure all that needs to be said has been said, and rightly so. If you don't trust your judgment, get someone else to go through the document and ensure all is well. You can also use proofreading tools to assist you with the same.
9. Seek Professional Help
Sometimes it's better to engage the services of a professional for sure results. There are numerous options for professional resume writers, but you need to look for the best. Try a tool like BOWWE and get all the help that you need to build a winning resume- BOWWE's mission is providing the best and easy-to-use tools that offer great opportunities.Thats why they have an intuitive resume builder, unique templates and professionals who are willing to answer all your questions.
Final Thoughts
The first step to getting hired is securing an interview slot with your potential employer. Before the hiring manager meets you however, they have likely met your resume. If that document doesn't impress them, then you don't stand a chance to prove yourself. Follow the above tips when crafting a resume and wait for the calls; you'll be spoilt for choice! If you enjoyed this Mod, you might like to read more about these How to State Your Salary Expectations in a Cover Letter! Please consider sharing this Mod using the social links below.