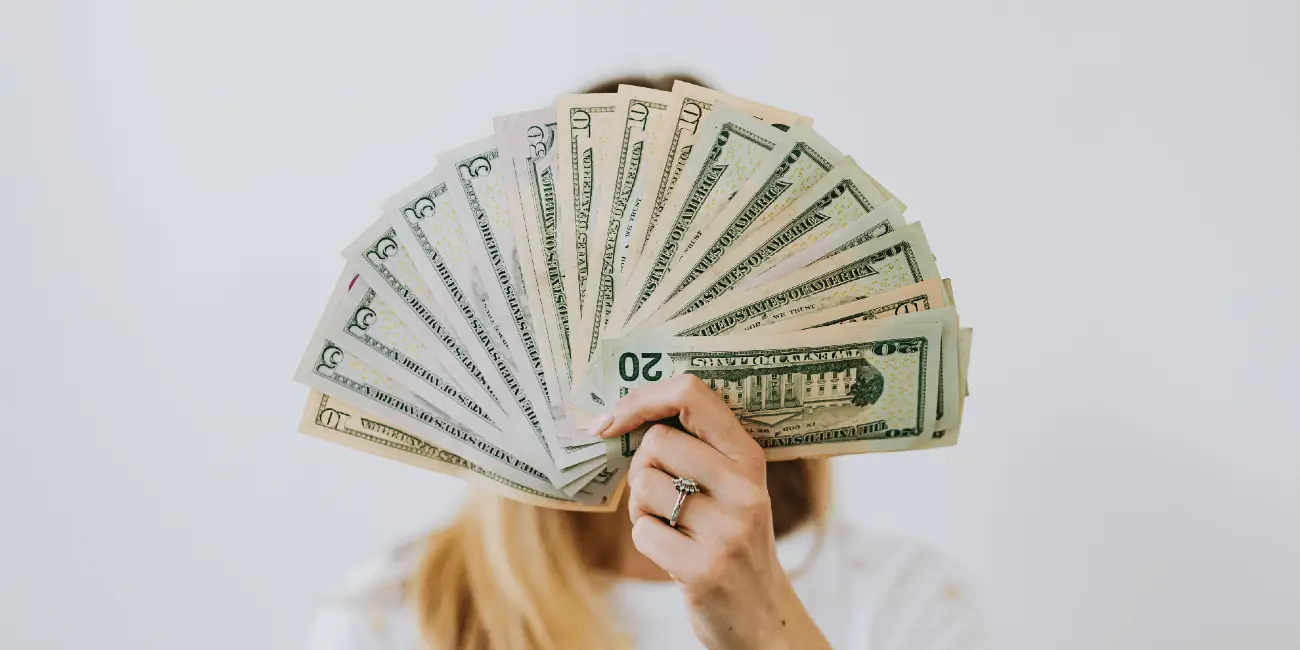 How to State Your Salary Expectations in a Cover Letter
Writing a CV has everything to do with the requirements of the job you're applying for, which means you can't send one generic CV to different job applications..
Instead, you need to rewrite and adjust your CV to each new application. This is because they'll all have different requirements, skills they demand, and specific details they'll want you to include. And, some of them may ask you to state your salary expectations in your CV. If you're asked to state what salary you're expecting, but you're not sure how to do it, keep reading. I've prepared a detailed guide to help you figure out the best way to do establish your salary expectations. Let's take a closer look.
1. Double-Check Their Question
You don't want to include your salary expectations in your CV unless your potential employers are specifically asking you to do so. Thus, you need to be sure that you've understood their question properly. So to begin, double-check the requirements they wrote:
Ehat are they asking you to write specifically?
Did they write the salary they're offering?
Are they saying they won't review CVs without this information?
Make sure you've understood what they're saying and pay attention to any specific details they're requesting regarding your salary expectations. It's important that you state it exactly as they've requested.
2. Focus on Your CV Quality
If you're going to ask for a specific salary, you need to justify your demands. That means that you have to write a killer CV that will get potential employers and HR managers seriously interested in you. Therefore, make sure your CV is informative and well-organized. That means you should divide your CV into sections and cover the most important information about yourself, such as:
You could use the Hemingway App to improve the readability and structure of your CV and make sure it's spot-on. Once you successfully present the above-mentioned points in your CV, you can rest assured that your salary expectations will be understood by your potential employer./p>
3. Show Your Worth
To be able to ask for a specific salary, you need to show you're worth it. The best way to do it is to write a remarkable experience section, which will show how valuable you can be to the future employer. Your experience section needs to cover things like:
The previous jobs you worked.
What were your tasks and obligations?
What did you learn, and what skills did you acquire?
How long you worked there?
What specific projects or teams did you handle?
Naturally, you'll want to only state the jobs that have something to do with the industry of the new job you're applying for. This will help your future employers see that you can be a valuable asset to their company, and it will help them build a positive opinion about you before they read your salary expectations.
4. Put Salary Expectations Last
As I've already mentioned, it's important that your salary expectations are at the bottom of your CV. This will allow the employers or the recruiters to get to know you well before they read this section. You don't want to be judged based on your salary expectations but based on your skills and professionalism. Therefore, put your salary expectations section last. Salary expectations should be after the experience / skills section, as well as after the education section. This way, you're slowly building up to it and providing all the information that will allow you to request a specific salary. It's the best way to state your salary expectations in your CV.
5. Do Some Research
It's very important for you to ask for a salary that is acceptable for the job position you're applying to. But, it's also very important that you don't undersell yourself and ask for way less than you deserve. This is why you should do some research before you decide how high your salary should be. That includes researching things like:
How much people at other companies are getting paid for this job?
How much people at this company are getting paid for this job?
How do your skills and experience rank among others?
How valuable you could be to the employer?
Glassdoor for example, is a great tool that can help you do the research for a specific job position based on your experience, location, industry, and other factors. You need to know where you stand and how much you're potentially worth. This way, you'll make a smarter decision about stating your salary expectations and will improve your chances of getting hired for a job.
6. Know Their Offer
If your future employers already stated the salary they're offering, you need to consider that before writing your CV. Why? Because you shouldn't ask for much more than what they're offering. In fact, it might be best to accept that exact sum. So, before you start writing your CV, you need to ask yourself questions such as- is this salary offer acceptable? Are you ready to work for this amount of money? Is this a fair offer? If the answer to all of the questions is yes, you have nothing to worry about. You'll just accept their offer and state it as your salary expectation. But, what happens if they didn't make an offer?
7. Provide Salary History
If you're asked to come up with a salary level on your own, you should do it wisely. The first thing we suggest is writing your salary history. Your salary history is a brief explanation of how much you've earned on your previous jobs, or the current one if you're still working somewhere. This will help a potential employer understand why you're asking for a specific salary and why you feel you deserve to get it. So, make sure to create a list of salary history, and write exactly what you earned at each job. Your salary history will be a good introduction to your salary expectations.
8. Provide a Salary Range
When you're stating your salary expectations, you should never be too specific and determined. It will make it seem like you're not ready to negotiate or you're a bit arrogant. So, it's always good to state your salary as a range that you're ready to accept- even if it's the lowest offer. You could simply write: My salary expectation is in the $60.000-$70.000 range. You could also add what this range is based on and what might influence your salary expectation further. It could include the overall compensation package, the benefits, and the position requirements.
So, create a range that you're fine with and show potential employers you're ready to negotiate. You could even state it clearly by writing "this is negotiable" or "I'm open to negotiations on my salary." Your potential employers will be happy to see what you expect but will love seeing you're somewhat flexible. It will show you respect yourself, but you respect them as well.
9. Know The Rules
When you're stating your salary, you need to remember that it doesn't include other benefits such as bonuses, paid vacations, health insurance, etc. Your salary is the amount you'll be earning without the above-mentioned benefits. So, make sure you only state the expected amount and not confuse it with the overall amount that includes thebonuses.
10. Know Your Value
Finally, there's one very important aspect that you simply have to think about. You're the only one that's allowed to decide your own value, so make sure you respect that. Many candidates and people applying for a job fear that they'll lose their opportunity for a live interview if they come across as too confident or they ask for too much. But, if that's who you are, stay true to it. That means you should know your value, ask what you feel you deserve, be your own biggest support, and be honest with yourself. You don't want to say you expect less than what you know you deserve since you'll only end up disappointed and unsatisfied. Make sure you put yourself first and make salary expectation decisions based on that.
Final Thoughts
When a future employer asks for you to state your salary expectations, you could feel uncomfortable doing it. But, there's nothing wrong with asking for what you deserve. The only trick is to do it the right way. Hopefully, the tips we've shared above will help you state your salary expectations in your CV properly and professionally. Use them to ask for what you want and win a chance for a live interview with your future employers. In case you need any additional help writing your CV, check out the list of tools provided below. Each tool can help you nail a specific aspect of your CV:
Get Good Grade is an online writing service that can help you with the written content of your CV. They can edit, rewrite, and proofread your CV so that you're sure it's ready to be sent out.
Canva is a free graphic design tool that comes with ready-to-go CV templates you can use. It will help you nail the visual aspect of your CV and impress the recruiters instantly.
Thesaurus is a vocabulary tool that can help you choose the right words and vocabulary for your CV. It's easy to use and super helpful for writing of any kind.
If you enjoyed this Mod, you might like to read more about these 5 Tips to Prevent WFH Burnout! Please share this Mod with your friends, family and colleagues via the social links below.