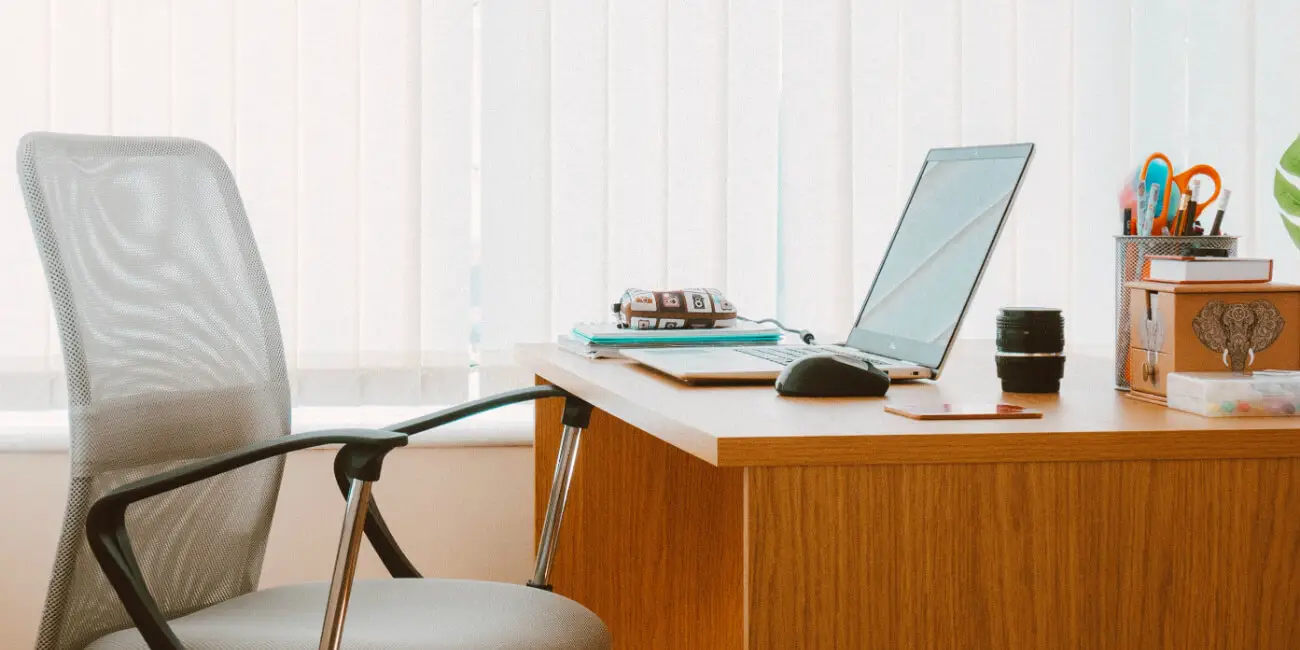 Quick Tips for Using Home Office Tools and Tech To Help You Succeed
One of the most important aspects of running a business from home is having an office that facilitates productivity and efficiency..
While there are obvious benefits to a home-based business, such as flexibility and convenience, you don't have the natural separation of work and home life that comes with a conventional job. Therefore, setting up a home office is critical to your success. And you can use office technology (coupled with common sense) to make it happen. Here are some ideas, whether you are just starting your work-at-home journey or just need insight on how to make it better.
Tip #1: Find the Space
A great home office starts with where you put it. You don't want to set it up in a place where you will be met with frequent distractions. For instance, don't put it near the living room or bathroom if you typically have family members at home during the day. Also, if you live on a busy street, you might want to avoid setting up shop on that side of your property. Look for a spot that offers adequate space and minimal distractions. Something else to consider is your Wi-Fi signal. If you have a basement home, you might think a quiet corner below grade is the perfect spot. Unfortunately, your internet might not think so. Spend a few minutes setting up your computer at your potential worksite, and then test to ensure that your new workspace isn't limited by lagging speeds.
If you're having trouble getting the login page of a Wi-Fi network to load, try using neverssl.
Some people who start a home-based business find that their current home doesn't have the space necessary to accommodate a home office. If you decide that you need to look for another home, consider foreclosed or bank-owned homes because that's where you can find the best deals. However, when purchasing a foreclosed home, following certain guidelines is critical. For example, you will need to have the home inspected by a professional, make sure you're aware of any major issues and get financing before you make an offer.
Tip #2: Clean and Paint
When you've designated the location of your home office, the next step will be to declutter and clean the space. Remove any furniture, storage containers, and other items to create a blank slate. This will help you envision the design of the office.
Then, choose a paint color that will help you be productive. It's hard to go wrong with a neutral tone like white or gray. If you need a touch of energy in the space, consider adding an accent wall with a more vibrant tone and/or design. This is also a good time to evaluate your flooring and decide whether you need to get an area rug, a standing mat, and so on.
One of the best ways to keep your space organized is to use a document scanner and store your important papers on the web. This way, you are not constantly searching for a corner of your desk to stick things. You can pick up a personal document scanner at your local Best Buy.
Tip #3: Get the Essentials
Besides your laptop and/or desktop computer, your desk and chair will be the most important items in your office. Just think of how many hours a day you will be using them; you don't want an uncomfortable desk and chair that will make it difficult to stay focused and leave you hurting at the end of the day. Find a desk that provides plenty of surface area for you to work and an ergonomic chair that will adjust however you need it.
Tip #4: Distractions at the Door
We've already mentioned locating your office in a distraction-free zone. However, there are still plenty of ways to get off task, even when you think you're fully focused. Neighbors knocking on the door and package deliveries are two of these. Don't be afraid to invest in a smart doorbell (like Ring or Nest). This will allow you to take a quick peek at what's on your welcome mat so that you can decide if it's worth breaking your concentration. A home thermostat that you can control without having to walk to the hallway will also keep your body at your seat.
Tip #5: Determine the Best Layout
Where you put your primary workstation within your office is also important. If there are windows in the room, try to position your desk where it receives sunlight throughout the day. Also, if you do a lot of creative work, consider making space for a brainstorming station where you can put ideas on a pinboard or whiteboard. You may also find that you are more productive if you have a separate tablet for these brainstorming sessions. If you are a digital artist or architect, for example, having a dedicated surface to sketch out your ideas can save you from having to switch back and forth between programs when inspiration strikes.
Furthermore, if you expect clients to be coming to your office, you will need to make room for additional furniture and decorations. Don't forget to add a powerful projector if you'll be presenting ideas to potential patrons. This is much more interactive than simply drawing on a whiteboard, and it's much easier to get your point across when you can utilize sound and animation.
If you want to maximize the benefits and minimize the disadvantages of working from home, you need to create an office that helps you succeed. Strategize the location of your office, clean out the space, and paint the walls. Get a great desk and chair, and figure out a layout that will foster your productivity and creativity. But just as important, make sure that your technology can keep up with you. Simple additions, such as adding a video doorbell and having a separate computer system for creativity, can help you stay on task and get more done in less time.
Implement the above ideas and before you know it, you'll have a top-notch office where you can work freely and efficiently.
If you enjoyed this Mod, you might like to read more about these technologies and digital tools that can boost your confidence! Please share this Mod using the social links below. Any questions or comments? Let us know on Twitter!