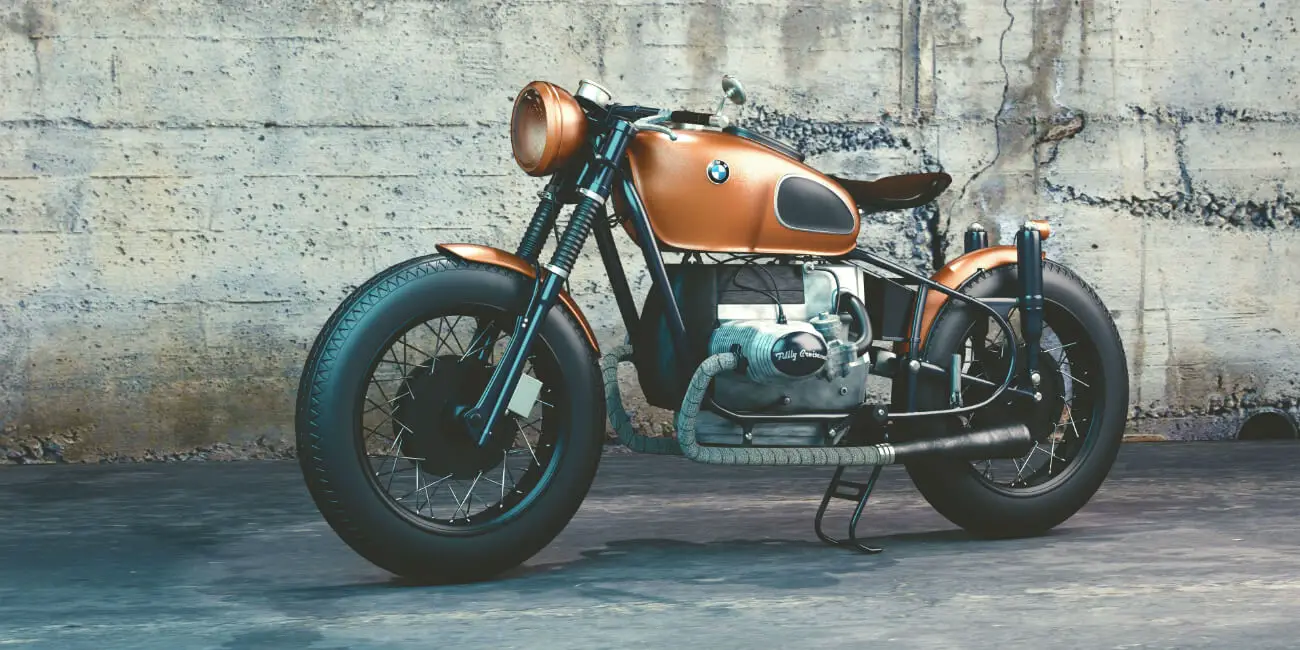 Rent a motorcycle, ride the world, with Twisted Road
Car sharing apps have exploded in the past decade, but where's the love for motorcycle rentals?
If you've ever rented a truck or car for a weekend adventure in the mountains, or a big van for that cross-country family road trip, then you probably know how easy and satisfying it is to get behind the wheel of a vehicle you don't normally own. Let's face it, we're all hungry for a bit of adventure and travelling. Renting the right type of vehicle can transform an uncomfortable, cramped car ride into a journey of comfort. But what about the opportunity to rent a motorcycle? To throw a leg over a beautiful bike and cruise the coast with your friends, or as a personal weekend getaway? The motorcycle rental space has been widely untouched, until Twisted Road stepped into the game.
How does renting a motorcycle work?
For those that have never rented a motor vehicle before, you should know that the process is fairly straightforward. Typically you can download an app, create your account (with drivers license, credit card, etc), browse vehicles, select and confirm your dates! The same can be said for motorcycle rental, except there are way fewer places to find them for rent than one would expect. If you're craving the wind in your hair, a long open road ahead and a ripping exhaust behind you (only if you're into that sort of thing. If not, there are many different options), check out some of the bikes available for rent on Twisted Road. You can create an account for free!
An important aspect of renting a motorcycle is to decide on the location where you want to pick it up. In my experience, the motorcycle rental agencies and apps I've tried have always had very few options, requiring me to drive many miles to pick up a bike rental. Websites like Twisted Road allow you to search for bikes in your immediate area (where you live or anywhere else you plan to ride), and they have an interactive map that lets you freely move to different areas and see what's available there. You also don't have to be signed in to browse bikes, which is another plus.
The importance of insurance when renting a motorcycle
Most vehicle rental companies offer a few options when it comes to insurance. It's usually advised to get the one that has the most protection possible (theft, damage, etc) but in some situations, you may wish to remove some of the unnecessary options, if you feel confident that there will be no risk on your trip.
Twisted Road has three separate insurance options, each designed to protect the rider and owner in the best way possible. In fact, each of their rentals comes with the "minimum liability" state protection. Damage insurance covers up to $25k in damage, and there are additional options that offer up to $1,000,000 in liability coverage. More info about insurance pricing can be found on their website.
Rent out your motorcycle
A flip side to the conversation of renting a motorcycle is the opportunity for motorcycle owners to earn income from renting out their bikes! There are many success stories of individuals who have been able to make substantial amounts of money renting out their cars (seriously, just do a Google search for it) and you can also make money renting out your motorcycle. Twisted Road allows anyone with a motorcycle to list it for rent.
If you've got a bike and want to starting making some passive income from it, check out the tips available on the Twisted Road website (linked above).
Whether you're looking for a motorcycle to rent, or a way to make money renting out yours, Twisted Road makes it easy and gives you peace of mind. Check out Twisted Road today and start planning your next motorcycle road trip! :)
If you enjoyed this Mod, you might like to read more about how to the importance of travel insurance and why you might need it! Please share this Mod using the social links below. Any questions or comments? Let us know on Twitter!