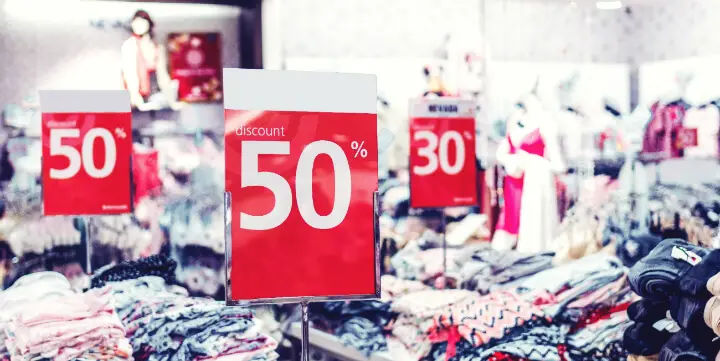 Something Little to Save Big Online
With the holiday season fast-approaching, now is the best time to shop without breaking the bank..
Whether shopping for a birthday party or the holidays, there are plenty of places to buy things online. But how do you know if you're getting a good deal? Why pay more when you can pay less?
Use the Web to Beat the Web
While you're already online, you can use many different websites dedicated to helping the consumer beat Big Retail. Websites such as RetailMeNot, FreeShipping, and CouponCodes enable you to browse coupons for your favorite online store, some of which are user-submitted, so take them with a grain of salt. There's no guarantee that a code will work for your product (or even work period). RetailMeNot will show you the number of times a particular code was used successfully, CouponCodes goes as far as having each valid code showing a green check with the word 'Verified' to assure you that it will work.
Here's an example on CouponCodes for costume shopping that demonstrates the websites usefulness. What better way to save than to simply use the coupon codes that retailers try to quietly slip past you? At Millennial Moderator, we also have a Coupon Book service, where we'll send you weekly promotional codes and discounts on popular and emerging online stores in tech, style, and more.
If you can't find a coupon code, you haven't necessarily lost yet. In many cases, the item you want may be available on another website, possibly for a better price. PriceGrabber allows you to search for a specific item you are looking for, then takes you to the site with the best deal. Although customer service is a bit spotty according to some reviews off TrustPilot, PriceGrabber does a fine job at finding you the best price for your desired product on a reputable website that you might have never heard of.
The internet is kind of a big place. Needless to say, whatever it is you're looking for, you'll be able to find if you look hard enough. Though it would be nice if there was a way to streamline this bargain hunting to make it easier for the average consumer online. It would be.. and it is.
Don't Bee Sorry
Although all of the previous websites are helpful and widely used, my personal favorite tool to save money shopping online would have to be Honey. Honey is an extension that works with your browser to let you know when you could be saving money on a listed product. Websites will usually show you a small space in which to enter a coupon code for, say, 10% off or free shipping. Sure, you can go on coupons.com and enter code after code, never knowing which ones will actually work, or you can use Honey. Honey takes that tedious process and makes it as simple as clicking a button that pops up in your browser- when Honey finds codes for that website. The page will also refresh a few times as Honey inputs any coupon codes it pulls from the web, so you don't have to.
Since Honey is a plug-in to your browser, you never have to worry about searching for coupon codes, as the little dancing coin will notify you when there's a chance to save. Even when there are no discount codes for the site, Honey may offer you a percentage of your purchase back to you as a part of their rewards program- Honey Gold.
Similar to Rakuten (formerly Ebates), you earn a small portion of your purchase back that can then be used to purchase gift cards to some of your favorite websites like Nike, Kohl's, Forever 21, even Expedia and Udemy. Honey also allows you to keep an eye on products and wait for price drops, as well as view the price trends over time. I cannot recommend Honey enough; it is by far the most useful browser extension I've ever seen, and I'm not paid to say that.
Why not try some of these out before you order your Halloween costume? You'll be able to trick 'r treat much more comfortably knowing you weren't ripped off for that Pennywise costume.
If you found this Mod helpful, you might also enjoy signing up for our Coupon Book, where we send you a weekly email with the latest coupons and promotional codes for online stores in the tech, clothing, music and more. Let us do the digging, you reap the rewards. Please consider sharing this Mod using the social media icons below and if you have any questions or comments, let us know on Twitter!