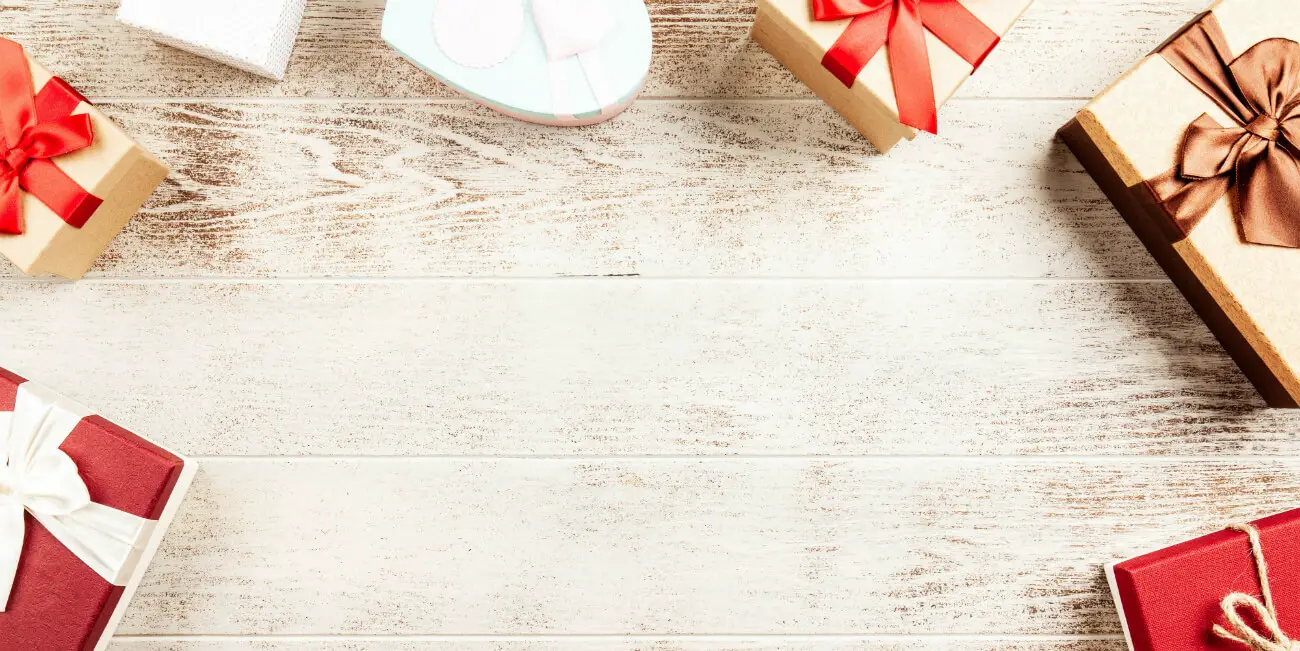 10 Great Seasonal Marketing Ideas from Real Brands
Whether we like it or not, our life is organized around seasonal events to a great extent..
Seasonal marketing is a professional response to those culturally long-established occasions and is an excellent example of the skillful taking of every opportunity to keep the business successfully running.
Marketing is the art of attending to the needs of many, while good marketing is the talent to professionally use every significant public event to spice up promotions. The seasonal events are the perfect opportunity for marketers to bring something new on the table by merely implementing all the ready symbols and topics of the particular holiday.
Holidays - an inexhaustible source of marketers' inspiration
The first holiday to sprang up in everyone's mind when talking about holiday marketing is, with high probability, Christmas. So let's cite an example without further ado. In order to prepare content for the Christmas campaign, marketers do not have to face a tremendous obstacle of reinventing the wheel; the set of ready-made, time-tested ideas, marks, and symbols is right here at their disposal. We are talking here about traditional red and green colors, brightly wrapped presents, good old Santa, Rudolph, Christmas miracles, cookies, family reunions - you name it.
The list goes on, giving the perfect, fertile ground for marketers to generate fascinating ideas. Easter, Halloween, Valentine's Day, St. Patricks Day - seize these opportunities of driving more interest to your business, thus boosting the revenue! Customers will not only lose track of their wallets, but also get inspired by festive spirit and, quite often, really enjoy the mastery of marketer's merry-making campaigns.
We have put together a list of great seasonal marketing ideas from real marketing craft professionals - get inspired for new campaigns and do not waste your seasonal opportunities!
Let's Hear it From the Real Brands
1. Grammarly's guide to the faultless Valentine's Day.
Nowadays, it is more than ever difficult to imagine the actual communication percentage that has moved to the online world. And as we all know, written communication leaves a lot of room for error. This unfortunate truth is particularly embarrassing when it comes to a romantic relationship that strives online. Grammarly, a software company that runs an English language digital writing tool, has got you covered. The company's specialists have a campaign each year to come up with the top tips on making a beautiful romantic gesture and not to embarrass yourself with their app's help. What a great idea! If you set out on a quest to write the perfect love note - Grammarly can help.
2. Nintendo's launch of Luigi's Mansion 3 on Halloween day, what a treat!
Halloween presents yet another excellent opportunity to stand out among the competitors. Some brands really know how not to miss this train. We are talking about universally recognized masters of all things scary — video game companies.
On the 31st of October, 2019, Nintendo presented their fans with a spooktacular Halloween gift - the new game's launch, loudly promoted using all the famous Halloween-related codes. The company celebrated the launch with special offers, thematic rewards for users, and impressive social media campaigns. The launch later turned out to be a sweeping success, chartered as the best ghostbuster game ever released. Well played, Nintendo!
Seasonal marketing does not exclusively include holidays; Johanna Bohm, the Head of Marketing at Adsy, shared. There is one big annual marketing event that all the professionals anticipate. And it is, absolute beyond comparison, Black Friday. Both small and big businesses introduce time-sensitive sales to boost their revenue. Make sure your content marketing campaigns are working a few weeks before the biggest sale of the year; for example, by submitting a guest post to Adsy.com and reap the results.
3. Opt outside with REI on Black Friday.
While we are on the topic, there is one intriguing campaign we cannot omit to mention. REI, an American retail and outdoor recreation services corporation, launched a campaign to protest the annual rise of consumerism associated with Black Friday, inspiring people to spend this day outdoors. All the current and potential customers and users of their services were encouraged to share their outdoor adventures on Instagram with the hashtag #OptOutside.
This bold marketing move, which rang true to the brand's values, formed the outdoor enthusiast's; community, loyal to the brand all year round.
4. Virtual Easter egg hunt with Freefly VR
There is no Easter without an egg hunt, and, in this day and age, comes the time to finally test intriguing, ultra-modern approaches to this festive activity from childhood. Freefly VR, a company dedicated to offering robust, highly engaging virtual reality products, knows how to use the time of year to its advantage and set a festive mood for its customers.
The company came up with unique promotions around Easter, announcing a virtual Easter Egg Hunt where customers can find eggs around the website for the chance to win prizes and special offers.
5. HotelTonight: Visit. Don't Stay.
This is a unique example on our list since it does not relate to any of the seasonal events in particular. At the same time, it applies to all the holidays that involve family gatherings. HotelTonight took a different approach to the joy of family reunions, stressing sheer uneasiness of staying with the family under one roof. We find this plot absolutely brilliant since almost everyone can relate.
The campaign presents the message across many formats, including various visual ads, social media posts, and offers to take part in a competition to win a stay at one of their hotels during the holiday season. Such a brilliant and concise storytelling! They definitely managed to engage human emotions, quickly making people want to share their experience, and, in a joking manner, reevaluate their housing decisions.
6. Hinge - find someone special to share holiday joy with (or maybe even your life journey).
Around Thanksgiving, this dating app sent out an email inviting people to reconsider their everyday dating habits and concentrate on finding someone special to build long-lasting relationships with. Family and loved ones' importance is usually highly stressed in the media and other cultural narratives around Christmas, so Hinge marketing professionals decided not to let this beautiful opportunity of sentimentally reminding their current and potential users of what is truly important leak away.
Within the letter, they recommended to stop swiping the perfectly retouched portraits and instead concentrate on starting a new meaningful relationship, of course, with the help of their service.
7. The Body Shop is sending Kisses!
This deserves a spot on this list because it is an excellent example of how a simple campaign, presented at the right time, still may get the desirable brand exposure and increase revenue around holidays.
Marketers at the Body Shop decided to act by employing an effective method of user engagement. They promoted Valentine's Day launch of a new lip balm by encouraging the audience to share a photo of them blowing a kiss to someone special with a hashtag #SendingAKiss. The campaign went international and included prizes for the most ingenious photo ideas. Needless to say, thanks to perfect timing, the company's marketing goals were achieved.
8. Macaulay Culkin stays Home Alone again for Google Assistant.
Opening our Christmas-related great seasonal marketing campaigns is the most famous child (well, not anymore) to have spent Christmas alone at his home. Google marketing team members are well aware that seasonal events are fantastic opportunities to provoke positive emotions connected with the particular holiday, and skillfully extrapolate them onto your product. And they couldn't be more right about picking the hit Home Alone as a set for the sentimental setting of Christmas atmosphere to remind what Google's voice-activated gadgets can do.
Being at home alone around Christmas time, the actor uses a Google Home Hub, his phone to check the calendar, set reminders, order pizza, and adjust the house temperature. We think it is a perfect case of skillful appropriation of festive emotions brought around by this iconic classic.
9. Starbucks' holiday marks.
The company is well-known for its highly professional and diverse seasonal brand amplification. Starbucks lavishly spreads festive cheer, whether it's Halloween o'clock, aka pumpkin spice latte season, or hot cocoa in annual reddish holiday cups around Christmas. Moreover, the company takes many other paths to make the most significant winter holiday their perfect marketing actor.
As mentioned above, one of the time-proven and most popular with the customers marketing ideas is encouraging user-generated content, such as photo competitions. In one of the annual winter holiday campaigns, the company encouraged its customers to design their red cups and share them on Instagram with a specific hashtag. The winners got valuable prizes; the company acquired the desired promotion.
10. Coca-Cola's Holidays Are Coming.
Last but not least, the long-running ad that, with the years, grew into one of the most recognizable marketing Christmas campaigns - Coca-Cola's Holidays Are Coming. The famous trucks have become unquestionable Christmassy icons since they were launched on TV in 1995. Since then, spotting this ad somewhere around the beginning of November marks the sweet starting point of anticipation of the marvelous winter holiday.
Each year, Coca-Cola adds something new, like social networks integration, new outdoor activities, decorations, prizes, and ads that viewers already perceive as mere Christmas family and friends reunion stories. All the ideas mentioned above work perfectly, boosting positive engagement with the brand.
Final Thoughts
As you can see, there are numerous options to choose from. Your main goal is to opt for those most applicable to your niche. Do not worry if you currently find yourself out of brilliant ideas; look for inspiration within ready-made ones that have proven to be effective in the past. Our list above is a great starter pack to get inspired by real brands and unravel your own creative potential.
If you enjoyed this Mod, you might like to read more about these How to Start a Dropshipping Business! Please share this Mod using the social links below. Any questions or comments? Let us know on Twitter!