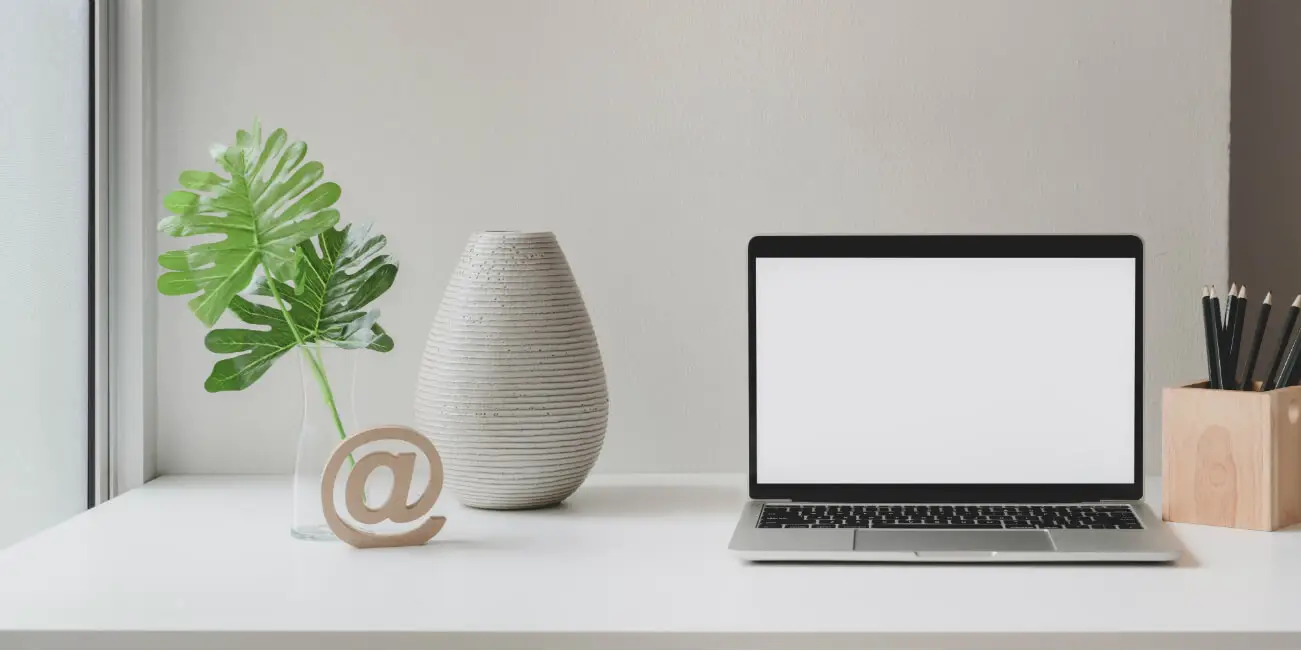 5 Automation Tips for a Better Email Marketing Strategy
Email marketing continues to be a fruitful strategy for many businesses, but there are a lot of platforms to choose from..
When it comes to building a loyal community, communicating with a large number of individuals, and increasing leads, email marketing is a tried and true strategy for most businesses. Emails go straight to subscribers inboxes and don't cost a thing to promote, as opposed to ads on social media/Google. Personally, I depend on email marketing for my Social Story newsletter, as a means of giving value to my community by sending out weekly updates of what's new on social media. Though I use Mailchimp for now, I am likely planning to switch to Palabra for their seamless email automation options and integrations. Email marketing gives me a direct channel to communicate with my subscribers, and automation means I spend less time doing the mechanical tasks, like sending individual emails.
It's no surprise though, that there are a ton of email marketing tools and automation software that aim to simplify the email marketing strategy for businesses, such as Mailchimp, Zapier, GMASS, and more. As times change, so do our preferences for workflow, and email automation is a great way to save overhead time, while creating quality experiences for your community. Below I'll outline 5 important tips to creating a better, automated email marketing strategy, and how the Palabra tool helps simplify these tasks.
1. Optimize You Email Triggers
As you think about what it is that you want to send to your subscribers, you have to first think about what got them to your mailing list in the first place. What did they read on your website or social post that led them to sign up? Is there a particular call-to-action on your site that could mandate an automated email? Do you leverage the power of social proof to encourage more action or to up-sell? Understanding what users value from your service/website is critical to any business owner, and setting up an automated email trigger at just the right moment, could turn a prospect into a customer, or a customer into a raving fan. Take the time to evaluate the activity of your users, and at which points you can integrate a mailing campaign, to give them the most value possible.
Palabra takes this to the next level by giving you extensive options for which types of triggers you can listen for, and how you can automate these trigger-tasks. Instead of just listening on your website for a newsletter signup, you can connect various platforms and create triggers on things such as:
When a user searches for a product.
When a user creates an account.
When a user registers for an event.
+ more!
Their platform is constantly adding new service options, and for now you can connect to platforms like Google Sheets, Zapier, Typeform, Stripe, and others. By connecting to multiple sources and identifying the key trigger points for your users, you can create powerful email marketing campaigns that get your leads, sales, returning customers, and more.
2. Identify and Organize Email Tasks/Actions (In Order)
Once you understand where your community is engaging and how to listen to their triggers (likes, scrolls, clicks, etc), you need to then create a plan for which tasks your automated email campaign will execute. It's important to truly step into the role of the user and understand what would make the most sense, and how you can deliver the most value to them. For example: if a user signs up for a free demo and then receives a feedback email two weeks later, they very likely don't remember the experience they had, and probably won't engage on the survey. On the other hand, sending a survey too quickly after a free demo might rub them the wrong way, or get lost in their flurry of emails for that day. It comes down to understanding which tasks need to be executed (which emails to be sent, and how long to wait between emails) and in which order makes the most sense.
Palabra allows you to create custom tasks in a webflow type format (see screenshot below) and organize the tasks in whichever order you wish. This is great for A-B testing to see which strategy is resulting in the most fruitful returns. They also have a bunch of tutorials and blog posts on their website that you can read to get ideas, strategies, and more.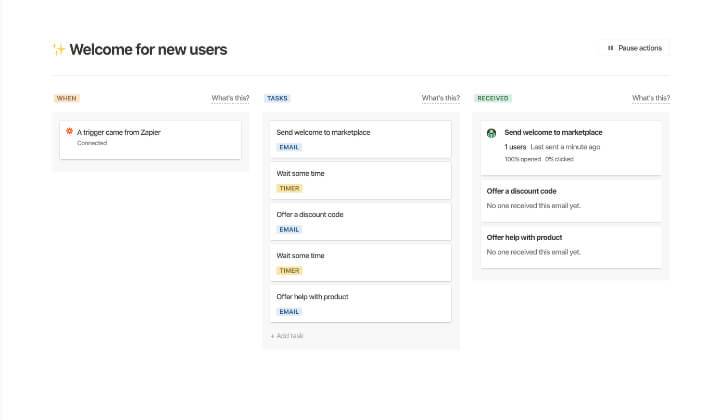 3. Monitor All Email Data Points
The thing about email marketing (or any kind of digital marketing) is that to see positive results, you need to be closely married to the analytics. How often are people clicking your links versus how often they see them? What type of device are your users using when they access your email? There are so many questions that can be derived from quality analytics and, while traditionally analytics are used to improve website traffic, they can be used to optimize your email marketing strategy as well. A few basic (but highly important) data points that you should monitor for your email campaign are:
Open rates (how many people actually opened your email?)
Click rates (of the people that opened your email, how many actually clicked the link?)
Send and delivered count (how many emails were sent/received in total? Keep in mind some email providers might block unsolicited emails, so it's important to know if your message even got delivered.)
Within the Palabra platform, you have a section of the webflow called "Received", which will display a breakdown of all of your outbound emails, as well as their open and click rates. You can use this information to make informed decisions about how to better optimize your copy for conversions.
4. Connect Email with Third Party Services
I mentioned this earlier, but it's important that you connect your email campaign automation to as many third party services as possible. When someone buys an item from your store and a backend database like Google Sheets gets updated, or when a survey/form is filled out and submitted by a user on Typeform, you want your email automation to listen to these triggers, and perform specific actions that are targeted towards those users.
Palabra offers a variety of direct integrations to platforms like Zapier, Slack, Stripe, and more, giving you flexibility to choose where you listen to triggers. You can see more integration options and blog articles with example use cases, on their website.
5. Create Evergreen Email Templates
The last tip to creating an effective, automated, email marketing strategy is to design and use email templates that are evergreen in nature- meaning not bound by time, location, or context, so as to encourage a longer lifespan of relevance for readers. Because people check their emails at different times (I'm guilty of avoiding inboxes for days at a time), you want it to read in a way that still feels relevant to them. Sending an email that is bound with a timestamp and says "today only" might work for those that open the email on time, but will alienate those who open it too late- resulting in missed conversions. All I'm saying is, be smart with how you write your copy.
Palabra offers a variety of email templates that fit common use cases, like "new user sign up" or "asked for support", but you can go in and add your own templates, or adjust the ones that are preloaded. Take the time to evaluate how your message is being received by readers- this can often appear in the quantity of click-throughs, or even in direct response emails. If you sound rude, customers will likely sound rude back!
Conclusion
Marketing emails are still very relevant for businesses, and automation workflows can greatly remove time overhead for bootstrapped teams, but there's also a lot of granularity that's needed in the set up process. If you expect a machine to always send the same message, based on the same trigger conditions, then you should make sure it's set up in the most authentic, evergreen way possible. People are also aware of automated messages, so there is a fine line of what's tolerated and what will give you a bad wrap. Palabra is taking email automation campaigns to the next level, making them much more accessible (literally drag and drop tasks) for beginners, while flexible and customizable for the more advanced marketing specialists. Palabra starts at $15/month for up to 500 contacts. More info (as well as getting started) can be found on their website.
If you enjoyed this Mod, you might like to read more about how to write copy that converts leads! Please share this Mod using the social links below. Any questions or comments? Let us know on Twitter!