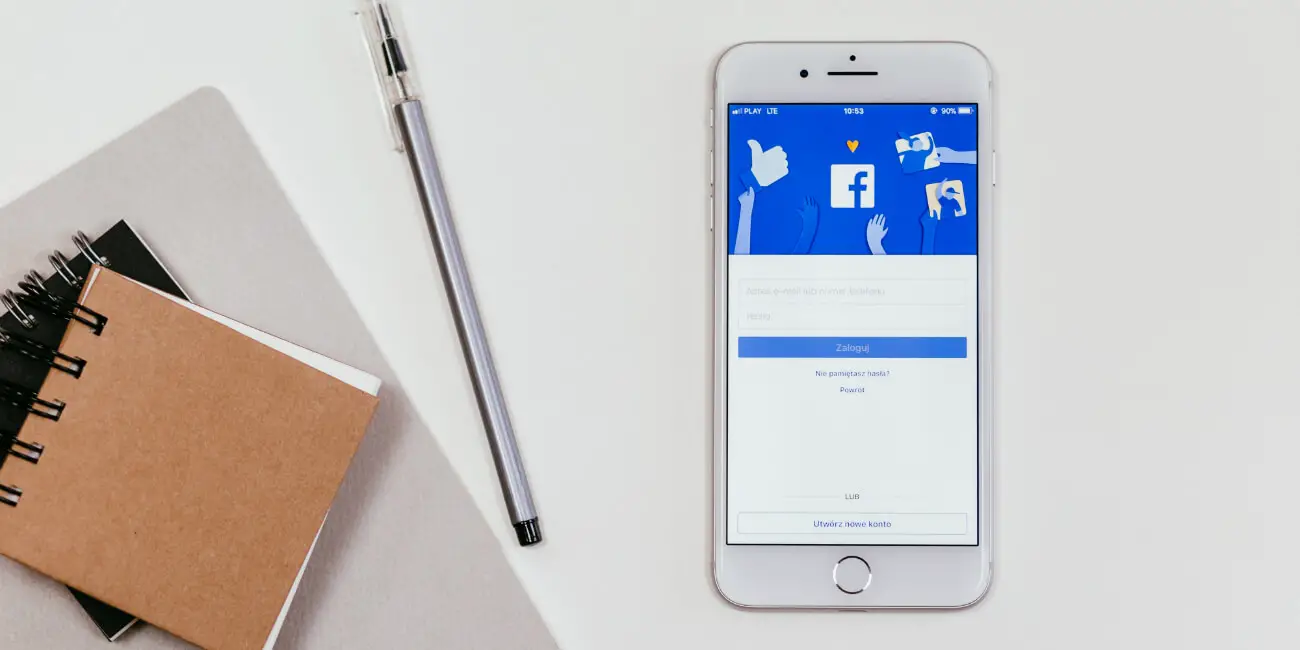 7 Laws of Social Media Marketing: What Customers Expect From You
Research studies show that around forty percent of the world's population is active on social media platforms..
Marketing through these platforms is critical for any business selling products and/or services locally, regionally, and globally. Unlike traditional media platforms such as radio and television, social media doesn't offer a single all-round solution instead, the results greatly depend on your objective. There are lots of practical marketing strategies out there for you. However, before choosing your strategy, you have to understand your target audience to drive value and create an impact.
To succeed in social media marketing, you have to set clear goals, understand your target market, produce relevant products or services, and be open to new channels that will accelerate the growth of your business.
Social media marketing matters
If you are in business in the 21st century, and your brand isn't on any social media platform, you are missing out on unlimited opportunities. Social media has not only provided a golden platform for you to voice out your ideas to billions of people across the world, but also has a higher lead to a close rate than any other form of marketing.
While some have used Search Engine Optimization (SEO) to boost their ranks in the market, others have used social media platforms to achieve their goals and fatten their wallets. If you are new to social media, you need to understand the fundamentals of social media. And define what you want to get in the long run.
According to writing services, social media can greatly increase your customer base, improve product quality by collecting customer feedback and maximize business profit. While having a great following sounds cool, you should ensure that all your followers create an influence for your business whether they choose to share your content or not.
Famous social media marketing platforms
Facebook
An average of 1.7 billion active users globally.
Best platform for advertising and brand awareness.
Millennials and Generation X are the primary audiences.
Twitter
An average of 126 million active users globally.
Millennials are the primary audience.
Best platform for customer service and public relations.
Instagram
An average of one billion active monthly users.
Millennials are the primary audience.
Best platform for advertising, behind the scenes and brand awareness.
YouTube
An average of 2 billion monthly users globally.
The primary audience is millennials and Generation Z.
Best platform for entertainment and brand awareness.
Getting started
To achieve your goals, you need to come up with a strategy. To do this you need to:
Identify your target market.
Figure out which social media platforms they use.
Understand how they communicate and the language they use when searching for brands that offer similar services to you.
Know your competitors and the connections they have with their followers.
Decide which social media platforms you'll use and the kind of content you'll be sharing on your platforms.
Since its important to nurture relationships with potential clients and develop strong brand awareness, here are seven laws of the social media marketing that will help you meet your customers' needs and achieve your goals. Let's get started!
1. The law of focus
For you to meet your customer's needs and your business to grow, you have to specialize. Being a Jack of all Trades will lead to frustration and burnout. You have to be focused, patient, and persistent to succeed in social media marketing.
If you keep changing your message frequently, you'll fragment your purpose and confuse potential clients. When this happens, you'll end up watering down the image of your business. Remember, a strong brand has a higher chance of success in the online world than a weak one, which fails to provide strong and clear guidelines. You can always seek help if you do not have the right skill set to boost your business rankings.
2. The law of listening
As online assignment help reports, social media is all about connecting with your target market. If you want to communicate with them, you have to allow them to connect with you. Even if you are as busy as a bee, you need to find time to go through the discussions on your social media channels to know what your customers want.
Success in this field is determined by how much you listen; not by how much you express. By listening to your target market, you'll be able to produce sharp and meaningful content based on your customers' wishes. When you embrace, feedbacks and discussion forums, you'll be on your way to success.
3. The law of quality
This law is focused on helping you expand your list of committed and dedicated followers whilst neglecting those who share no enthusiasm for your brand. It's always better to have a few followers who are interested in your brand and content, than having millions of followers who hardly demonstrate any interest. Focus on building up die-hard followers by providing quality content, products, and services.
Always prioritize quality over quantity. A perfectly written article is way better than hundreds of poorly written articles. To improve the quality of your content, products, and services, you need to focus. If quality is an issue, don't hesitate to seek help.
4. The law of compounding
This is one of the most important social media marketing laws. When you provide your consumers with high-quality content, they tend to share and discuss it on other social media platforms. This, in turn, boosts your business ranks and helps you capture a larger market.
Therefore, always ensure that you provide quality and interesting content. A person who likes your content on Facebook might subscribe to your YouTube channel and tweet about it on Twitter. He or she might also recommend it to his or her friends. This makes it easier for more people to find your content and products or services.
5. The law of patience
Social media marketing is not as easy as most people think. It takes time to get to the top. If you are new to social media marketing, you'll need to exercise patience. Social media marketing demands a lot of time and energy to achieve your goals. With so much competition, you need to put in the time.
According to college papers, social media marketing is similar to academic studies. To get better grades, you have to spend more time studying and practicing. You can't pass your exams by opening your books the night before your exam and cramming everything.
You need to be patient and consistent to get your desired results. Most businesses usually give up in a few weeks because they can't stand the slow progress. And this is where they go wrong. Don't fall into this trap.
6. The law of influence
This law is all about creating connections and building relationships with other influencers who already have a successful pool of followers and customers. If you find your way into their interest list, they might help in sharing your content. And this will ultimately increase your following and boost your rankings.
While it's important to be self-reliant, you cannot do everything alone. You need the cooperation of the people around you to succeed. Therefore, look for the top performers in your niche and let them help you promote your business. Remember, there'll always be someone at the top who'll be interested in what you are offering.
7. The law of accessibility
You must be available and accessible to your target market all the time. You must engage with them constantly and participate in their conversations. Never disappear after uploading your content.
Remember, social media is a two-way street. Don't expect your followers to communicate with you if you rarely communicate with them. With the number of online businesses and stiff competition, most media users may become unresponsive or inaccessible. Therefore, make it obvious that you are there for them. When you receive a message or feedback on your website or page, reply within 24 hours. If you don't, you might end up losing a lot.
Bonus law: The golden law!
For other successful brands to share your content, you have to be willing to do the same for them. This is the golden law. Reciprocity plays a critical role in maximizing your efforts on social media and reaching more people. In life, you'll always get what you give.
If you fail to reciprocate, you'll find your content removed from the interest lists of major influencers. And this will greatly limit the growth of your business. To get to the top, you have to carry others along with you.
Always be ready to play an equal part in promoting other businesses. If you don't, you'll find yourself alone with many enemies who'll make it their goal to burn your business to the ground. You are always better off with more allies than enemies.
How often should you post?
You must be wondering how often you should post content on your page or channel. In general, you should only post when you have quality and relevant content to share. You have to have a good reason to post content. Plus, you need to strike the right balance when it comes to frequency. If you rarely post, your followers are likely to forget you.
On the other hand, if you post too frequently, you are likely to annoy your followers. Both situations can lead to a decline in engagement. You can avoid this by reading books and listening to social media experts. Every business operates differently; therefore, find out what works for you. Plus, you can always experiment with fewer or more posts and uploading time.
Your results say it all
After all is said and done, your results determine everything in social media marketing. Don't mistake activities with progress. You need to keep track of all your posts. Thanks to social media metrics, you can easily know the levels of engagement, shares, likes, and follows on every platform.
If you are not making any progress in terms of numbers, it's probably time to review what you're doing. Consult the experts and do exactly what they recommend. Remember, it takes time to succeed in the digital marketing world. Therefore, be patient. And don't confuse slow progress with no progress at all.
Conclusion
While most businesses consider social media as a tool to achieve their goals, only a few businesses grow and flourish. The path to success is long. There are no shortcuts. You need to know your customers and meet all their needs to grow. Don't waste time. Focus on your strategy and track your progress.
If you enjoyed this Mod, you might like to read more about how to be an excellent storyteller through your blog. Please share this Mod using the social links below. Any questions or comments? Let us know on Twitter!