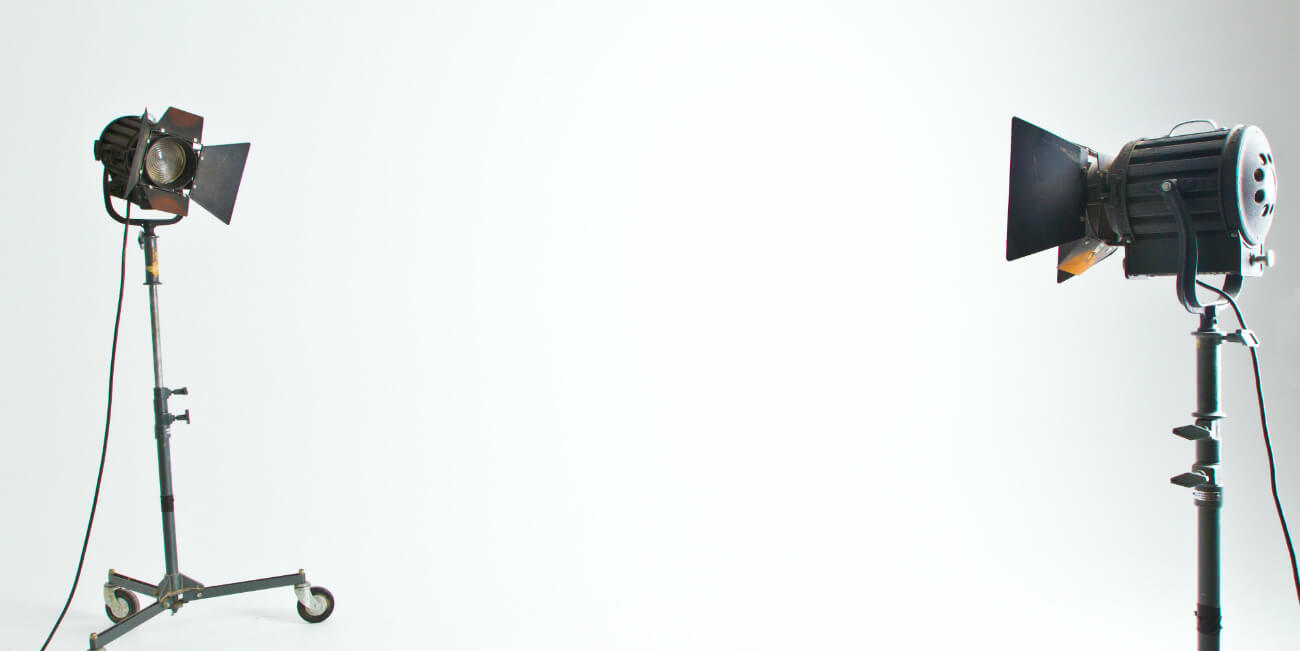 How to make great marketing videos for business - templates, sizes, and more
Content is king in the world of digital marketing, and video is his noble steed..
No matter what your product, service, or brand is, you've likely begun to take the step to engage digital marketing more seriously. With COVID-19 and the general increase in work from home opportunities, businesses are finding it increasingly important to engage potential customers from home, through a variety of social media platforms, digital ads, community forums, blogs, and more. The highest conversion rates in these digital mediums are obviously those that are more engageable- content that strikes the viewer's interest and makes them want to learn more about your product. There's no better medium, than video.
Video for online marketing is the holy grail of content, but it's not always that easy to create. Like images, or any other marketing asset, videos need to be in high quality, formatted for the correct digital channel you're engaging, have good audio, and of course must convey the marketing agenda in a way that is refreshing (you can only make a slide show of pictures so many times). For startups, creating these high quality video assets can be quite the learning curve, and professional creatives can really buckle down a bootstrapped startup. There are however, resources like Video Jaguar that help makes video creation easier.
Video Templates for Business
For some people, the hardest part of creating video assets is coming up with the ideas for what to make! There are a lot of nuances to creating effective videos, such as where to place the text, how to animate it, which kind of clips to use, how to splice them, how to transition them in a way that isn't "powerpoint" quality, etc. As a general rule of thumb, it's a good idea to investigate other brands' videos and take notes of what you find interesting. Ask yourself how the tone looks, what the meter (speed) of the video is, how long is the video, etc. Then, you can go to the drawing board and plot out what kind of video you want to make!
Video Jaguar for example, has over 550+ video templates for you to choose from, based on the type of business you're involved with. Some of their examples include Real Estate Videos, Youtube Intro and Outros, eCommerce Product Videos, and more. You can check out other templates on their website. Having a template is a great way to start your journey down the path of video asset creation. For those that are well-versed in video marketing, these templates can also offer new ideas and perspectives, or even just simplify the workflow of creating large amounts of video content.
Videos Sizes and Aspect Ratios
One of the most important parts of creating video marketing assets, is making sure they're the right size. Presumably, you'll be using this video on a variety of platforms (both social media and non) and thus, will need to know the different aspect ratios of videos that go on each channel. Here's a list of some of the most common social media sizing guidelines:
Facebook: 16:9 (horizontal) to 9:16 (full portrait)
Instagram: square (1:1), vertical (9:16 or 4:5) and horizontal (16:9)
Twitter: between 1:1 and 2:1, but if the height exceeds the width, the video will be cropped to 1:1 in the feed
Snapchat: 9:16 aspect ratio
YouTube: 16:9 and 4:3
Linkedin: 16:9, 1:1, and 9:16
Pinterest: 1:1 (square), 2:3 or 9:16 (vertical at standard width), 16:9 (maximum width)
Having a properly sized video for social channels will help ensure that no parts of the video are compromised (cut off), and will also guarantee that your video commands the highest amount of digital real estate possible- which is important for increasing conversions.
Video Jaguar has multiple sizing options built-in to their platform, for 11 different social media sites. So when you make a video on the platform, you can simply export it in the correct size for each channel, saving a ton of time and headache from having to resize videos manually. You can start using Video Jaguars social size exporting options on their website.
How to Schedule Video Content for Posting
As a digital marketer myself, creating video content is only half the battle. The biggest hill to climb is actually making the posts- knowing when to make them, making them consistently, etc. Not only is this a massive time-sore, but it demands a lot of mental bandwidth to jump from digital platform to platform and run through the same cycle (more or less) time and time again. There are tons of scheduling tools available on the market, but when it comes to video, Video Jaguar actually has a built-in scheduling tool for marketers to schedule and post their videos on social platforms. These platforms include Facebook, TikTok, Pinterest, Linkedin, Medium, Twitter, and many more. Have a look at their website for more info.
Video Jaguar also has a 365-day Social Media Calendar, which has done-for-you video content for each day of the year, so you no longer have to worry about which type of video asset to post. You can also pick and choose which ones you choose to use. More info on this here.
Video Jaguar Features & Costs
There are a ton of other features that make Video Jaguar a valuable add to any company's marketing tool belt. Some of these include:
Unlimited video downloads
Automated video creation using AI
Complete resell rights (incase you choose to sell your videos)
Video Jaguar is all cloud based, so no need for bulky downloads.
22 professional call-to-action voiceovers
Royalty free music
Millions of HD stock video clips
Video Jaguar starts at $39/month, and they're currently (2020) running a lifetime deal for only $59, which includes everything mentioned above. They also have higher tiers available with additional services, including a "managed" feature, as well as the ability to add multiple accounts to your posting calendar.
Video content is absolutely king. In fact, we've also recently taken a plunge into the video content world by posting many of our Mods on platforms like Instagram and TikTok. Creating video content for your business is a crucial step for increasing conversions and boosting your businesses credibility.
If you enjoyed this Mod, you might like to read more about these tech tools used by digital nomads! Please share this Mod using the social links below. Any questions or comments? Let us know on Twitter!