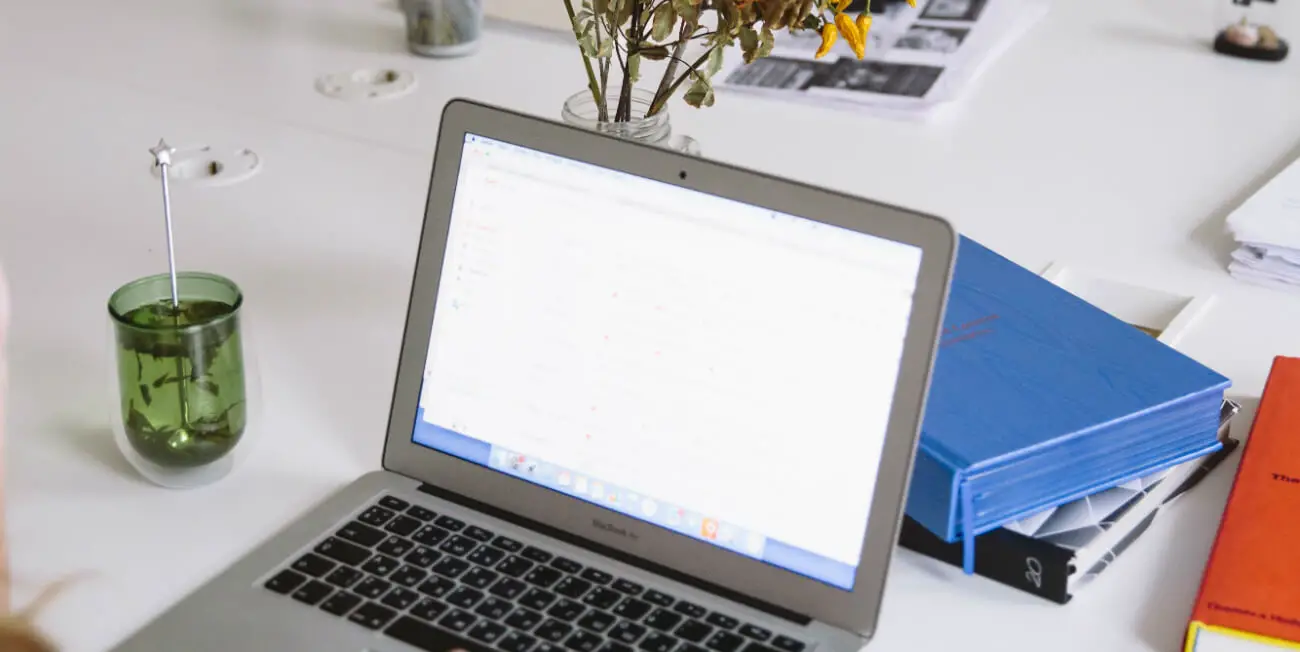 Tech Tools Used By Digital Nomads & the Rise of Remote Work Culture
The technological revolution has been transforming the face of business in every industry across the globe..
Nowadays, it seems that entrepreneurs and business leaders are doing things quite differently than their predecessors. If there is any sector that has been growing exponentially over the years, then it has to be the remote work sector, especially now that modern technology has facilitated seamless remote work and collaboration between teams on opposite ends of the world.
Remote work also brings some unique benefits to the employers as well as the employees, creating innovative, management systems that are only going to become increasingly popular in years to come. Finding a remote job opportunity (or any job opportunity in general), really comes down to which job finder website you end up using. One we recommend, is Jobsora. Now, let's dive deeper into the remote work culture, uncover the key benefits it can bring to your business, and share some useful tools along the way.
Working On The Go
The basic premise (and key benefit) of remote work culture is that it allows employees and entrepreneurs to work on-the-go. For the employees, this allows them to create better work-life balance and better manage their time, all the while working in an environment that best suits their needs and preferences – whether it's their couch or a beach in Cabo.
On the other hand, allowing your employees to work remotely gives you the opportunity to minimize overhead expenses and create a more productive, efficient operation. When your employees are working remotely, you can create a digital workplace and better manage your time and the time of your employees. Not to mention, there are plenty of tools that simplify remote team workflows.
Many remote workers are familiar with tools like Zoom, which enable teams to host virtual video meetings without needing to create or pay for an account. Other platforms that encourage similar types of remote connectivity are Skype and FaceTime (iOS native). Some people are even beginning to use House Party - an app that, although is intended for virtual social networking, can be used to facilitate video meetings right from your phone
There are also tools like All-About-PDF that make digital file management easier, saving businesses time and unnecessary headache.
Efficient & Effective Employee Management
Technology has weaved itself into the very fabric of modern business, and has made both employee and workflow management more effective across the board. By and large, it's easier to manage a digital workforce than to manage your employees in a traditional office space, simply because modern management solutions offer a variety of handy tools and features that allow you to track, monitor, and optimize every aspect of your employees' time and workflow.
Some great tools for managing teams include Trello and Slack, both of which have earned their stripes in the startup community, offering a variety of ways to build out and assign tasks to a team. Other tools to consider for managing teams remotely are Monday.com and Asana. The real challenge to using a task management software is of course, getting everybody on board.
Despite having many tools at their disposal, managers still have to learn about millennials at work and the perspectives from a new generation in order to gain a deeper understanding of this employee demographic, and to fully optimize the remote work experience for happiness, productivity, and retention. For the millennial remote employee, it's imperative that you provide continuous feedback and guidance, while providing smart tools that will facilitate real-time collaboration and boost accountability.
Bringing Happiness Into The New Workplace
Of course, the whole point of innovating trends in the business world is to achieve greater employee happiness and satisfaction. When the employees are happy, they are more productive and efficient at their work, which pushes the company forward and helps the brand achieve its goals faster. It's important that every business leader puts the happiness of their employees first in order to facilitate the growth of their company – which is something that the remote work culture aims to achieve.
According to one of the infographics from Infostarters, as much as 92% of digital nomads are happier simply because they have detached themselves from a traditional work environment, and are now able to achieve a better work-life balance either by traveling the world or simply having the ability to work from home and traveling occasionally. Letting the modern employee work from anywhere is a big contributor to long-term happiness and satisfaction, which in turn boosts productivity, all the while minimizing expenses for both parties.
Gathering employee satisfaction ratings remotely poses a unique challenge, but there are tools available like Officevibe.com and Tinypulse.com that aim to make employee data gathering simple and painless. You can even just create Google Forms to send out to your team on a weekly basis, to gather their feedback and feelings about job satisfaction. Remote work is a new experience for some people- get creative!
Better Financial Management
Minimizing financial expenditure is the secondary objective of every growth-oriented company, right behind building a stable revenue stream. It should come as no surprise that building a digital workplace for your employee collective is one of the best ways to cut on needless financial expenditure by eliminating the physical workplace, and thus minimize your overhead expenses.
You can also eliminate all of the supplementary fees that you would have to pay, such as employee parking or monthly commuting fees. On the other hand, remote employees can choose to relocate to a less expensive country or city, and thus minimize their living costs across the board. Win-win!
Although financial tracking for businesses is usually outsourced to accounting firms, there are great tools out there that empower small business owners to control their own budgets, such as the Keeper Tax software, that is intended for tracking business related spends throughout the fiscal year for more accurate tax reporting. Another is Invoice Lion, which helps automate invoice management- a useful tool if your business relies on contract labor.
Supporting The Outsourcing Revolution
Finally, it's important to note that nowadays you can choose to outsource any task, project, or even an entire department to a remote team. This means that you can minimize the expenses of your digital marketing strategy while improving productivity and effectiveness simply because you have hired a remote team of experts. Outsourcing allows you to tap into a global talent pool, so whether it's digital marketing, financial management, or HR, you can leverage remote work to cut costs and achieve your goals faster. Even remote education through websites like Udemy, allow for employees to sharpen their skills remotely.
The remote work culture has been booming around the world in recent years. We can expect it to rise in popularity even more in the years to come as entrepreneurs and leaders start realizing the long-term potential of running a digital workplace and managing a remote team.
If you enjoyed this Mod, you might like to read about these 5 tips for finding remote jobs! Please share this Mod using the social links below. Any questions or comments? Let us know on Twitter!