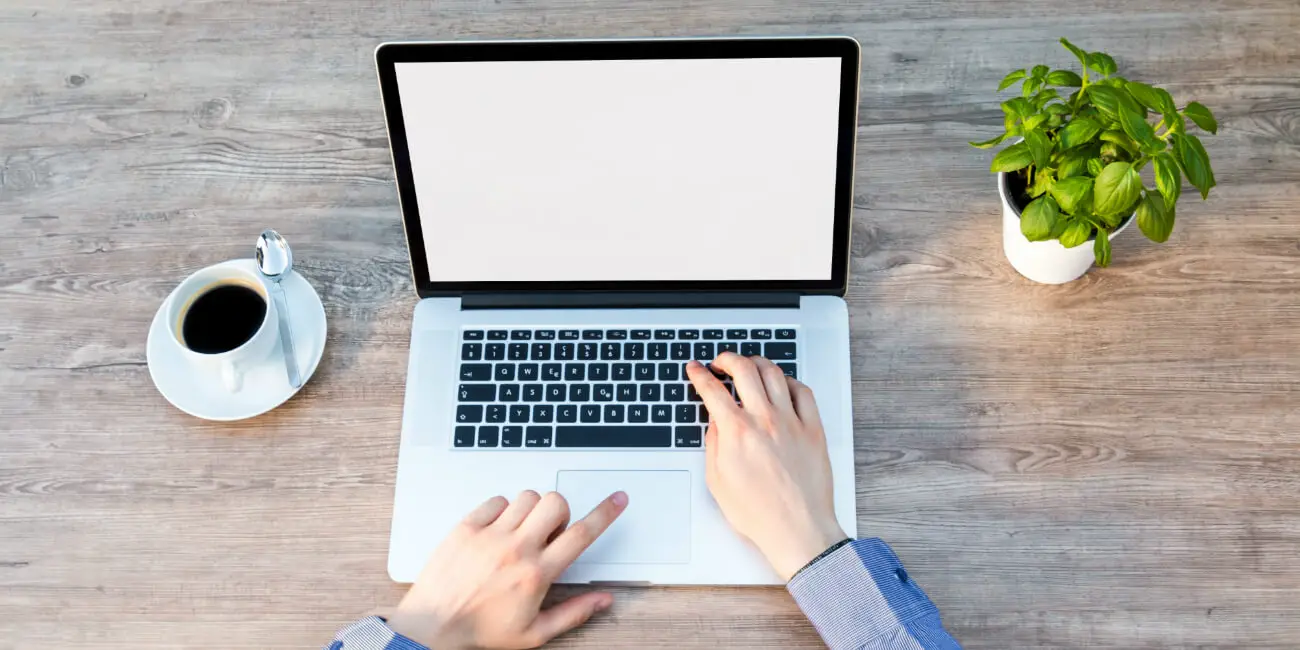 10 Productivity Tools Every Freelancer Needs to be Using
As a freelancer, you know what it feels like to be responsible for everything..
Freelancing gives you the freedom to capitalize on what you are good at, to work with the clients of choice, and to do so at your own pace and within your schedule. Despite all the basic freedoms that come with it, freelancing isn't all rosy. At least, not for freelancers who are aspiring to grow or take their businesses to the next level. You need to take care of finances, pay taxes, find new clients, maintain the current ones, send invoices, make payments, and much more.
You also need to take care of yourself, which means you have to take some time for exercises, socializing, etc. Freelancing also demands time for personal audits. You have to schedule periodic reviews on your personal growth. How are you utilizing your finances? How best can you improve yourself and are you making any progress? Without these reflections, it is easy to sink into a work-sleep schedule which is no good for your mental growth and general well-being.
Even for a seasoned freelancer, accomplishing all these tasks can be overwhelming. Fortunately, there are countless tools that can help you become more effective. Since it can be overwhelming to sift through and try all the tools available in the market, we compiled a top ten list of tools that will make your freelance tasks stress-free.
Best productivity tools for freelancers
These are tools that will help you manage your time and projects much better. The tools will help you to stay on top of your tasks; you will be able to not only meet but also beat deadlines. If used consistently, these tools can help you make the most of your time as a freelancer; which in turn will help scale up your levels of income.
1. Asana
Asana provides an easy to integrate work/project management solution to freelancers who manage multiple projects. The tool allows you to plan and schedule your work activities in order of priority. If you are a member of a freelance team, you can use the tool's collaborative feature that helps you and your team members stay on track. You will all be able to monitor different projects as they sail through the set stages.
Does this feel like an ideal tool for your freelance activities?
2. Basecamp
As suggested by the name 'camp', Basecamp helps you consolidate all the important functions in one place. It's an effective way of managing the to-do lists, messaging tools, and any other correspondences between you and your clients or team members who are in different locations.
This tool allows you to have group chats, exchange files, raise queries, and much more. It is easier to locate work information when it is put in the right place and for a freelancer, basecamp is that right place. The tool is available for ios and android. There's also a web version.
3. SmarterQueue
If you are a freelancer in social media marketing or run a number of business activities on these social accounts, then you will love this social media post-scheduling tool. The tool helps you to build more traffic by keeping engagements in your social media platforms alive.
SmarterQueue makes it easy to keep evergreen content that helps your pages to remain active even on days when you do not have any content scheduled for posting. The tool automatically selects and posts the most relevant updates from the content library on your social media networks.
It's a brilliant way to kiss those 'You haven't posted in while' notifications goodbye while keeping your page visitors engaged even when you are away.
4. Clockify
This a time tracking tool that helps freelancers check their time management and make the necessary improvements in regard to their productivity. For any freelancer, time is a highly valued asset. Every minute matters.
Clockify helps freelancers to identify distractions and to eliminate them. As a result, one is able to beat deadlines and stick to set schedules. The tool also helps freelancers keep track of billable hours. You can generate a detailed report and analyze it; this will help you identify where you are making mistakes and to make adjustments as may be necessary.
5. Calendly
Calendly provides an effective tool for freelancers to plan and schedule meetings without much back and forth at the appropriate time. The tool shows when you are booked and is able to relay the same to your clients. It allows you to share simple links with your clients or other team members showcasing the free slots in your schedule. It is, therefore, easier to plan for bookings or meetings without any unnecessary complications.
This tool is best for all freelancers, whether working as an individual or as a team. It is also highly compatible with other applications such as Salesforce and is easy to integrate into your device.
6. Proposify
This tool provides you with a simple way to come up with appealing proposals, business agreements, and work contracts. Proposify is an ideal tool for freelancers in writing, design, social media management, email marketing, and other industries that require job seekers to submit proposals to prospective clients.
This tool offers you a variety of well-designed templates with adjustable layouts. You can always save these templates for later use. Proposify also gives you feedback on important details such as the status (was it approved or not) and the amount of time a client spent looking at the submitted proposal.
Best security tools for freelancers
Apart from optimizing your productivity with the tools discussed above, you also need to factor in some tools that will help keep your sensitive data safe and secure. Here are some of the best security tools for freelancers.
7. A Virtual Private Network
One of the main benefits of freelancing is that it allows you to work from anywhere. It is possible, therefore, to find yourself connecting to public networks once in a while. For instance, you may need to check your news feed using the free WI-FI while on the move.
Shared networks expose user data to cyber risks such as MITM attacks. Cybercriminals are always preying on shared and unsecured networks in a bid to spot their next victims. Downloading a VPN for your devices will help keep such risks at bay.
This is because a VPN creates a secure tunnel for you to send or receive traffic on the internet. This happens irrespective of whether you are on a shared network or not. Your user data is masked and made invisible to third parties and other spies. Apart from the security benefits of having a VPN, freelancers also benefit from this tool when they are traveling but need to work. Certain content published on some sites is only accessible to internet users based on their geographical location. The governments and other state agencies are responsible for censoring the sites and content that their nationals can or cannot access.
As a freelancer, you may be faced with some of these geo-restrictions while on the go. Fortunately, you can always unblock sites with a VPN. A VPN connection is a sure way of being able to access services and content from any site, wherever you go.
8. 1password
1password provides an easy way for you to keep track of multiple websites and user accounts. This tool creates a database of the entire login information making it easier for you to log in whenever there is the need. 1password securely stores different usernames alongside their password combinations and this saves you the struggle of setting complex passwords, forgetting them, and having to reset them with each login attempt.
This tool is ideal for freelancers whose job involves logging into multiple accounts.
Self-care tools for freelancers
All work and no play make Jack a dull boy, so goes the old saying. We do not want to transform you into a dull freelancer. You are a primary asset in freelancing and self-care will help you create a balanced life. The following tools will help you take care of yourself;
9. Oak meditation
This tool provides freelancers with an excellent way to reduce stress and anxiety. Oak meditation is an application that is easy to introduce into your freelancing schedule. The exercises are easy and will help you stay focused, which is important for better productivity. The tool has a self-timer which allows you to assess your meditation routine.
10. 7-minute workout
This self-care tool purposes to guide you through effective workout sessions for only seven minutes. It is an excellent way to stay in shape without spending much of your freelance time. The android application allows you to choose the intensity of your exercises, from easy, medium to complex. Its user interface allows you to note progress and monitors things such as weight loss, consistency in exercising, and so on.
Check out the 7-minute workout application tool for android devices..
Best practices for freelancers
In addition to utilizing the tools discussed above, freelancers need to adhere to some essential practices in order to thrive in the business. These practices include:
Be reachable
Always remember that some of your competitors are people who can be easily accessed from their offices. For some employers, hiring an employee who doesn't have a physical location can feel disconcerting. Be accessible and reachable especially to new clients. It will help you build and grow their trust.
Brand yourself
Even as a freelancer, you will need to build and maintain a consistent brand. It will help you grow and create connections with potential clients even on social media platforms. Build powerful and professional profiles that speak for your business niche even without you introducing yourself.
Define your rates
It would be embarrassing, to say the least, if a potential client reaches out to you and you have no idea how much to charge for a project. This creates doubt and the client sees unprofessionalism in your freelance business. Know the worth of your skills, products, and be confident as you market them.
Create a work schedule
Being a freelancer doesn't mean that you should work around the clock. You are human, you need breaks, family time, etc. Have a work schedule and make it known to your clients. Set working days and working hours. It will prevent inconveniences on your end as well as on your client's end.
Submit your payment details appropriately
It is annoying for a freelancer to receive late payments, but so is it for you to send incorrect payment details to a client. Crosscheck that PayPal address, bank account number, or invoice before submitting it. Also, remember to claim payments on time.
Final thoughts
Apart from being a guru in your specified field, you will find out that freelancing demands much more in order to be a success story. You will be faced with constant challenges that require you to balance your roles. It is also important to monitor your cash inflows and outflows. How well are you managing your finances? Make it a habit of accounting for all the income earned and always remember to save. I am sure by now you know that freelancers are also faced by downtimes.
The tools discussed above will help you wear different hats more confidently. Some are free while others require annual or monthly subscriptions. Maximize on the free trials, they are a great avenue for you to identify whether a tool meets the desired objectives effectively or not. If used consistently, the tools discussed above will help you grow and become an efficient freelancer.
If you enjoyed this Mod, you might like to read more about how to the Amazonified solution to finding the best digital marketing services for your business. Please share this Mod using the social links below. Any questions or comments? Let us know on Twitter!