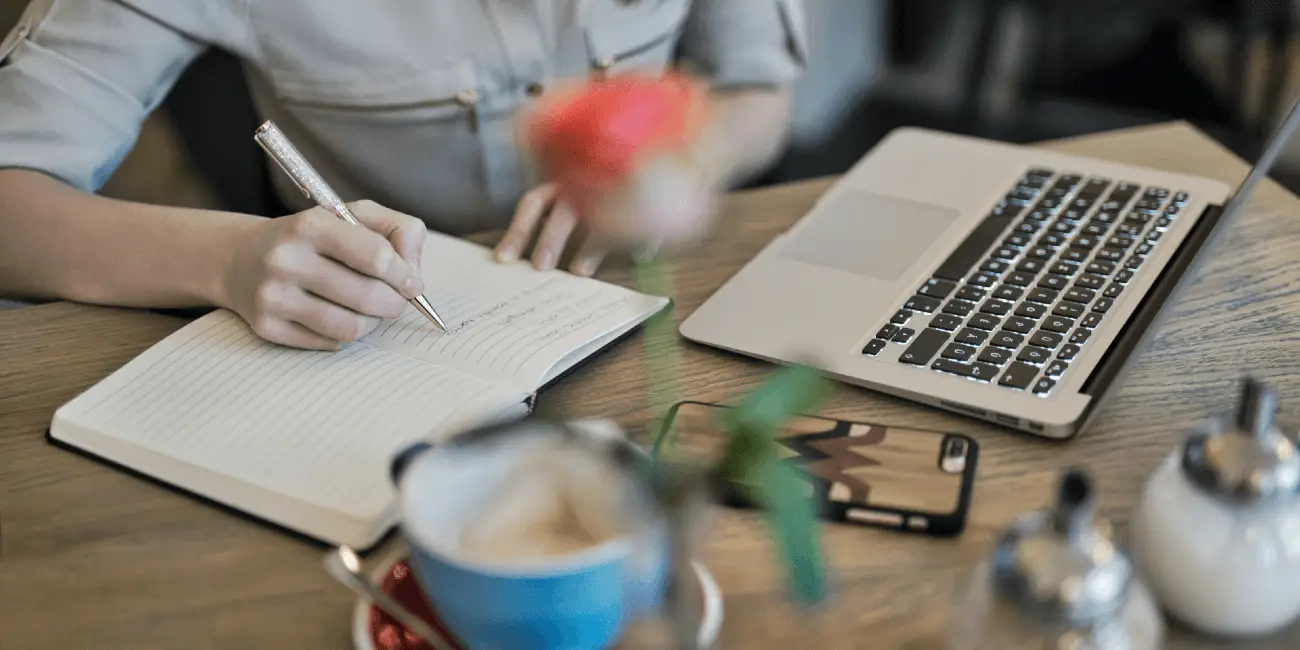 10 Reasons Why Content Creation is Critical for Your Business
There is stiff competition between companies in this digital era. Each business is trying to implement new strategies to stay ahead..
Content creation is one of the most successful marketing strategies businesses implement, contributing immensely to business growth. Below are several reasons why content creation is critical for your business. But first, let's define exactly what content creation is.
What is Content Creation?
Content creation is the process of generating marketing assets that appeal to your target buyer. The material may be in the form of video, infographics, whitepaper, or blogs. Content creation is a form of content marketing, and it involves creating and distributing online material such as videos, social media posts, and blogs. The contents in these materials are not meant to promote a particular brand but rather arouse customers' interest in your products and services.
According to the Content Marketing Institute, content marketing is a marketing strategy involving creating and distributing valuable, relevant, and consistent material meant to attract and capture the attention of potential customers to drive profitable customer action.
Benefits of Content Creation for Business
1. Helps Build Brand Awareness
Content marketing is the best and the most cost-effective strategy for building brand awareness for your targeted audience. This is achieved by creating content that your target customer is interested in and positioning it in the channels where they frequently visit.
You may have noticed that promotional Ads pop up when you browse through Instagram, Google, or Youtube. Content marketing experts can help you create quality Ads and optimize them for your business to reach more people and create conversion. Video content is the most preferred form of content marketing as it educates people about your products and services and tells them exactly where to find them.
2. Build Links
When you create amazing content, other businesses are bound to link back to your website. This will also help drive traffic to your website; this in turn helps in ranking your website on Google pages. If a website with a higher domain and page authority links your website, the number of people visiting your website will increase; thus, increasing your page authority.
3. Great for Digital Marketing
Digital marketing is only successful if the content is great. So ensure that you create great content and boost it with SEO (Search Engine Optimization) by using top keywords. You may have noticed that video content posted on social media pages such as TikTok, Instagram, and LinkedIn performs better in promoting a product or service. However, the algorithm in these social channels keeps on changing. Thus, ensure that you are always up-to-date with what's happening.
4. Educates your Audience
The sole purpose of content creation is to educate new and target customers about your products and services. Therefore, ensure that your content is informative because the only reason a visitor would click on your website is to learn more about your business and products. Also, make sure that your customer service is top-notch to give your customers a good experience. This is because customers return or refer a business because of their excellent services. Make sure to create valuable, informative, and consistent content to keep your audience engaged.
5. Strengthens your Relationship with your Customers
If you want to keep people coming back to your website, ensure that your content is authoritative. Thus, provide them with valuable information that is not available elsewhere. When you post valuable and consistent content, your followers will be tuned to your channel all the time, helping strengthen your relationship. You will find that your fans influence their family, friends, and colleagues to buy your products. This will help you create a fanbase, thus a solid stream of income.
6. Helps Generate More and Better Leads
Content marketing can help generate leads for your business. When people view your content either via Youtube, TikTok, or Instagram, the likelihood of buying from you in the future is very high. Besides, when people write a caption on their social channels, they usually include a call to action, which can also help generate leads for your business. Most businesses place their call to action at some point in the video; it can be in the intro, outro, or in-between. The content is usually free and informative, and mostly, the call to action redirects the customers to your landing page.
7. Provide Original Content
If you want your content to influence conversions, it must be original and not copied from other sites. This is because your content helps your target audience connect with your business, and the information helps them make an informed purchase. 2021 Blogging Statistics and Facts show that you are likely to increase conversions by 35% if you use unique images in your blog posts rather than stock images. Likewise, your CTA should always guide your customers on what to do next.
8. Provides an Attractive ROI ( Return on Investment)
Content marketing provides your business with more website clicks and leads. And the more you produce great content, your website traffic increases as well as conversions. Also if you have a good conversion strategy, you will have high-quality leads. When a client decides to visit your website, an infographic, video, or an offer for free consultation likely attracted them. The conversion stage is crucial as it determines if the person will become a customer. Ensure that your content marketing strategy has a well-defined customer journey to convert the new clients successfully. You can do this by providing consistent content that nurtures your potential clients through each step.
9. Cost-effective
Compared to traditional methods of marketing, content marketing can more affordable, depending on the type of assets you are aiming to create. A study conducted by Demand Metric showed that content marketing is 62% less costly than traditional marketing techniques. It also generates about 3 times as many leads as traditional marketing.
10. Recruiting Top Talent
When you create great content, experts in your fields will want to connect with your business, and through this, you can recruit top talents for your company. Good content can help you connect with people who can help your business grow.
What Makes Great Content?
When you are creating content for your business, you must pay attention to these three critical factors, irrespective of your particular brand or industry.
1. Content Should Be Authoritative
In general, your aim as a content producer should be to be viewed as a thought leader in your field. So, before creating content, you must have a deep knowledge of your business, industry, and target audience. This will help you create content that is informative and engaging. Your customers are bound to trust you if they find that you know what you are doing, thus creating a loyal following.
2. Content Should be Consistent
Consistently producing content for your website is a great way to build familiarity with your brand. If you create videos twice a week, keep up and post on the respective days because your customers are always on time. Also, ensure that your voice is consistent. Focus on building a brand that your target audience will resonate with.
3. Content Should be Search Engine Compatibile
Optimize your content using SEO, for maximum discoverability on the interwebs. Ensure you are always up-to-date with SEO practices to ensure that your page is ranking higher and higher in search results. If you're new to SEO, you can start here.
Summary
Do not be left behind, including content creation in your marketing strategies to realize the benefits discussed above. Ensure that your content is authoritative, relevant, and informative. If content isn't your forte, you can also hire content companies to create and optimize your Google Ads. We also offer online and Offline SEO to help with page ranking and boost business growth. If you enjoyed this Mod, you might like to read more about How to Launch your own E-Commerce Business! Please share this Mod on social media via the links below.