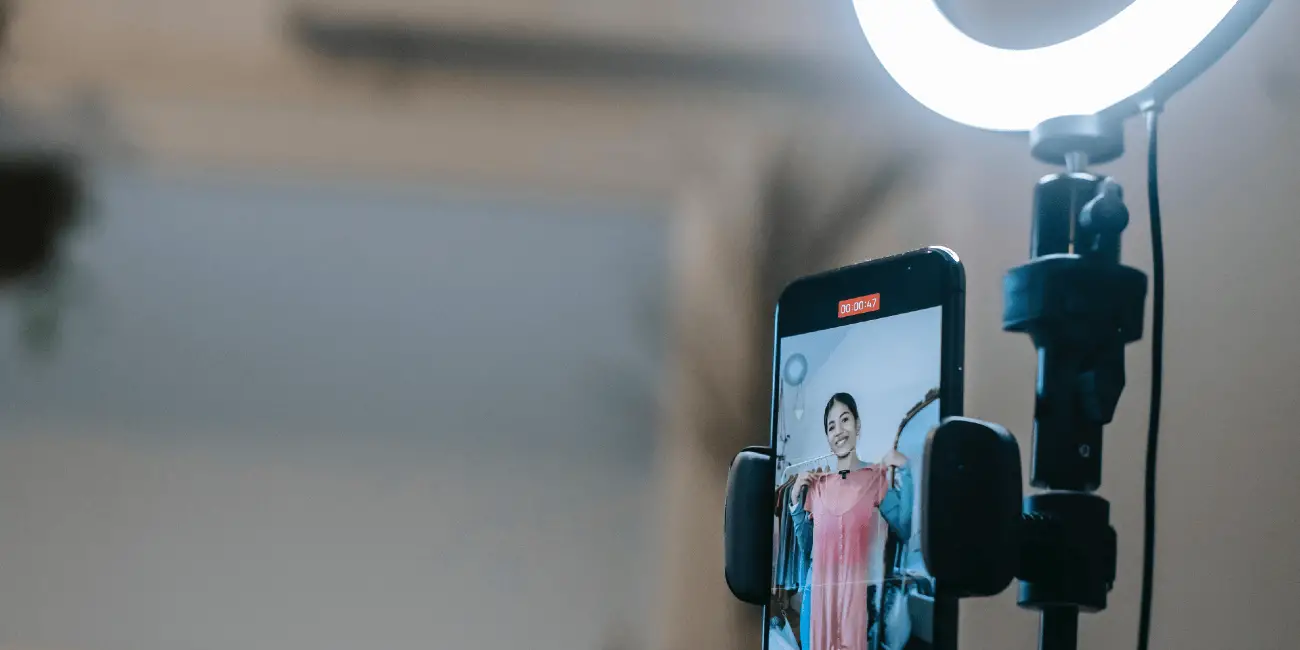 Top Health and Wellness Influencers on Instagram in 2021
No matter if you're a person interested in wellness and health content or a business in this niche, Instagram is a must-use platform for you..
Here's why:
Instagram has more than 1 billion users.
Instagram has more than 500 million daily active users.
Almost 90% of Instagram users follow at least one business account.
Almost all famous health brands like Nokia Health, Specsavers, BioCare, Oral-B, and Berocca have accounts on Instagram.
Apart from these statistics however, Instagram has another beneficial aspect. It's a great platform for influencers. Health and wellness influencers are very active on the platform, providing users with fantastic content related to this niche. They are also playing a great role in increasing brand awareness and engagement rates and promoting different medical and hospital products/services. For example, if you're selling a specific medical device like AED in a specific country like Canada, niche influencers in your region can be of great help to your brand. Health influencers can recommend Canadian people to your company if they want to purchase AED in Canada. That's why I've gathered a list of top influencers that you need to follow in 2021, below.
1. Kayla Itsines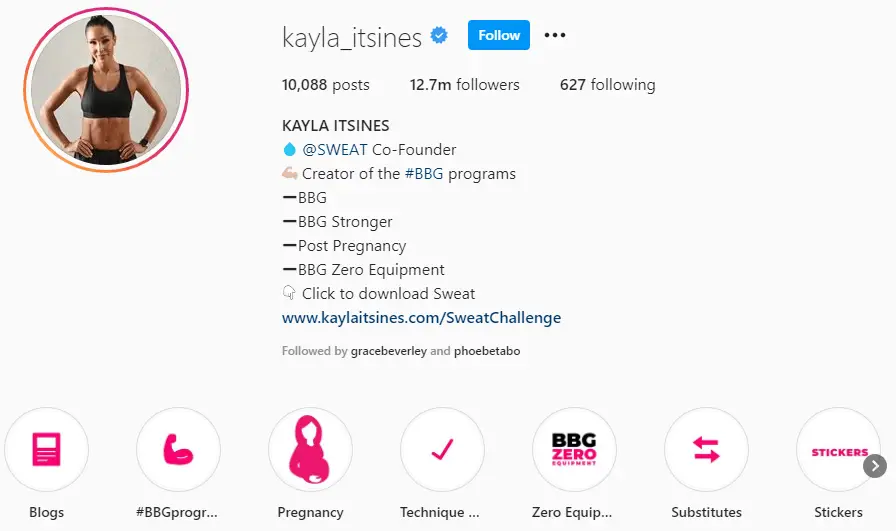 With around 12.7 million followers on Instagram, Kayla Itsines is by far the best health influencer. She is well known for her unique workout app, SWEAT, which has been installed on many smartphones in the world. In this app, she helps women to do exercise without the minimum need for any workout equipment. Every woman can remain healthy by following the BBG program she's devised. So this is a must-follow account on Instagram for both individuals and businesses.
2. Amanda Rocchio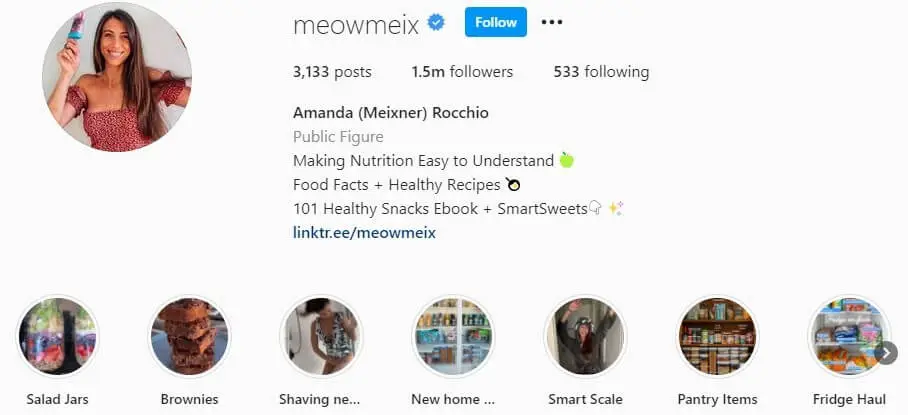 Amanda has a whopping 1.5 million followers on Instagram and is one of the most famous influencers who works on nutrition. Her purpose is to make nutrition easy to understand for everyone. She provides Instagram users with food facts and delicious recipes. She also has a website, 101 healthy snacks, that might be interesting to food lovers. If you're looking for a famous influencer and a thought leader in this industry, this is a must-follow Instagram account.
3. Mark Hyman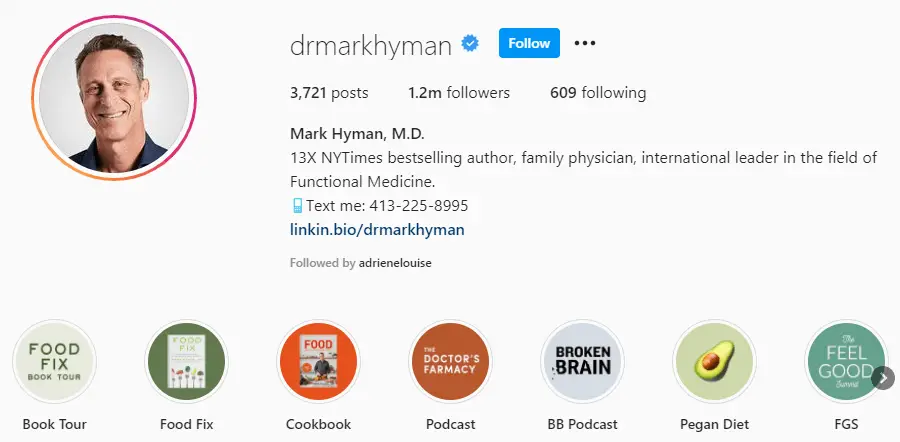 The third name on our list is a doctor in the field of functional medicine. Dr. Mark Hyman is an expert with more than 1.2 million followers on Instagram. This might be a bit strange for many Instagram users because influencers are not usually erudite professors. However, following such a well-versed influencer can greatly help us in the age of global pandemic. If you want to improve your family's physical health, you'd better follow him to be informed of his unique health tips.
4. Adriene Mishler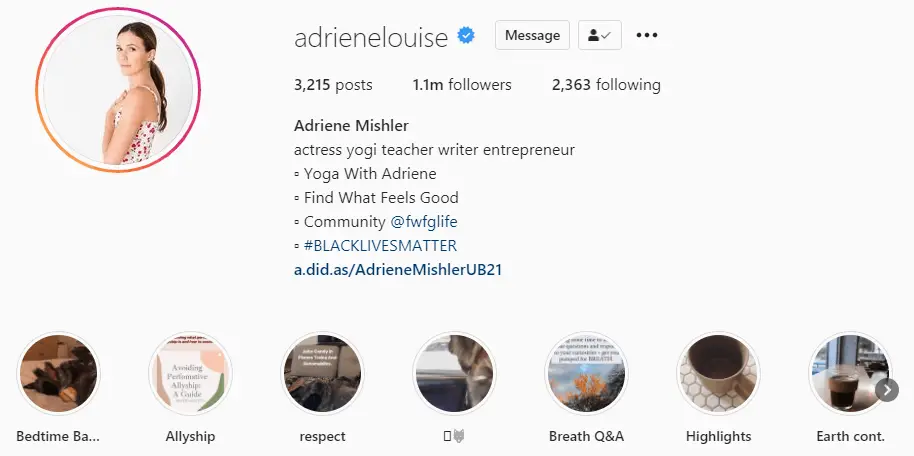 Adriene Mishler is another famous Instagram influencer. She has more than 1.1 million followers on Instagram and a whopping 9.43 million subscribers on YouTube. She might be one of the most successful influencers during the global pandemic because she tried to proceed with a stay-at-home workout. She is a great Yoga trainer, and you can't find any better Instagram account to follow if you're interested in this field.
5. Dr. Michael Greger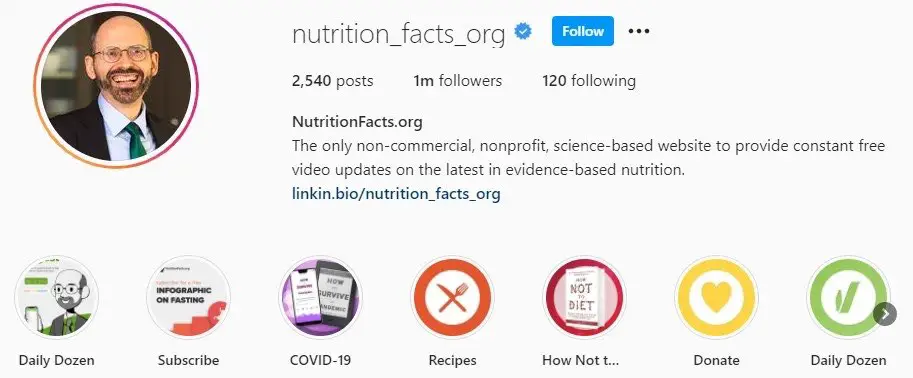 Dr Michael Greger claims that he is running the only scientific, non-commercial, and also nonprofit website in the nutrition and health industry, which is perfect for those who are interested in the scientific aspects of nutrition and healthy food. His purpose is to provide people with constant free video updates on nutrition with scientific evidence. His Instagram account has gained up to 1 million followers, and is best for you if you want to know the healthiest diet.
6. Rujuta Diwekar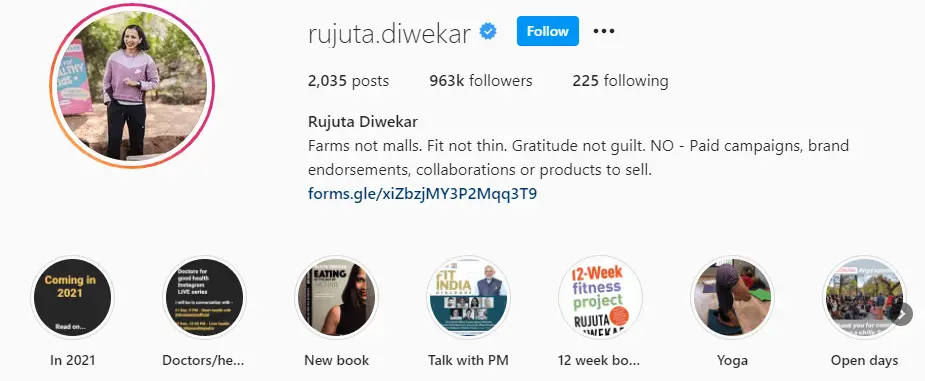 Rujuta is another sought-after woman in the world of health and wellness influencers. If you want to stay in optimal shape, you have to become familiar with this Instagram nutritionist and bestselling author. She is actually a celebrity among dieticians who can greatly help you with diet in the time of lockdowns. Although there is not a certain cure for COVID-19, you can be healthier and stronger during the pandemic and hopefully survive.
7. Ali Ramadan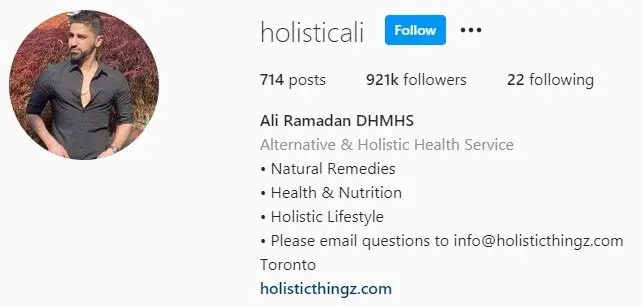 Ali Ramadan is an influencer from Toronto and has over 900,000 followers on Instagram. He's focused on Natural Remedies, Health & Nutrition, and Holistic Lifestyle. He has provided the chance to ask any question by sending your questions to his email. He also has a website by which he sells many different products.
8. Graeme Tomlinson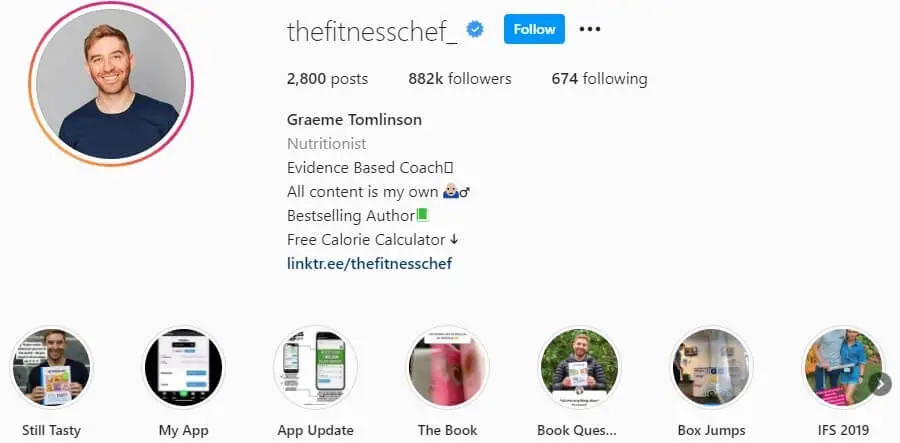 Graeme Tomlinson is another nutritionist on the list of top health influencers. He has more than 880,000 followers on Instagram. He is also an evidence-based coach and a bestselling author. You can also use his website's useful content along with a free calorie calculator if you want to stay fit.
9. Melissa Wood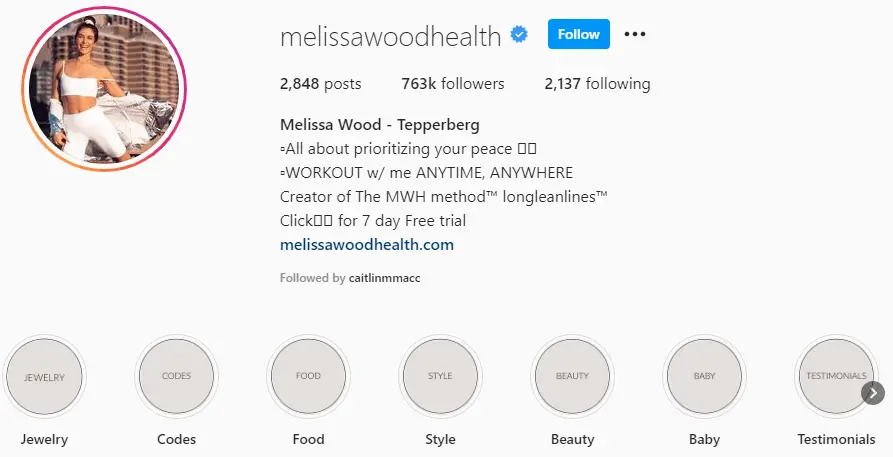 Melissa is a health and wellness coach in New York with more than 760,000 followers on Instagram. She has a unique workout method that has drawn the attention of many fans. You just need to follow her account and take a quick look at posts to find lots of meditation exercises. Many useful stay-at-home workouts are also another feature of her account that help you stay fit during the pandemic.
10. Arianna Huffington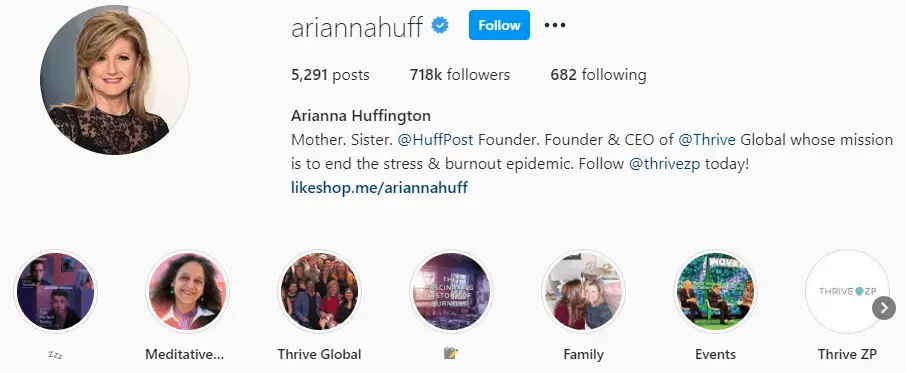 Arianna Huffington is a well-known name across the internet, especially on social media platforms. She has a foundation, Thrive Global, serving people with tips to reduce their work-stress. This is great for many of us who are forced to work from home to survive the corona outbreak. Stress and depression are major problems of people these days so Arianna can be a great choice to follow on Instagram. Her account has more than 700,000 followers who can be benefited from her great posts.
11. Jordan Syatt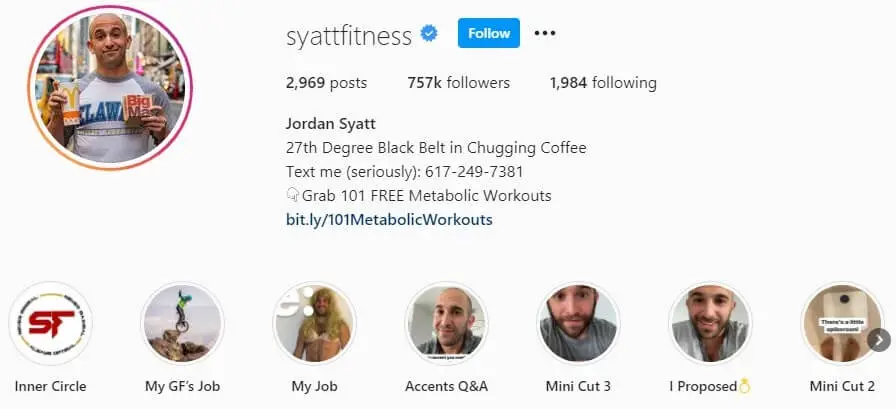 If you're looking for free metabolic workouts, the Instagram account of Jordan Syatt is best for you. He has over 750,000 followers on the platform and has put his number on his bio for messaging. This is a must-follow account for those who want fun and healthy content.
12. Cory L Rodriguez

Cory is a TV health and wellness expert and the Co-Founder of OneHealthyNation. If you're looking for online coaching during the COVID-19 pandemic, you can simply email Cory. He has more than 700,000 followers on the platform and provides the US citizens with his own supplements through his site.
13. Ryan Carter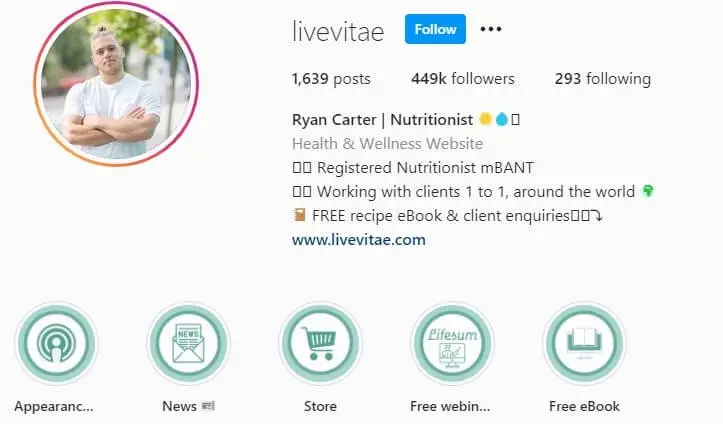 Ryan Carter is another nutritionist on our list. He coaches clients to cultivate, empower, and remove their obstacles in achieving health. He is a London-based Instagram influencer with around 500,000 followers. For healthy diets and free recipes, you can reach out to him using his website.
14. Bailey Campbell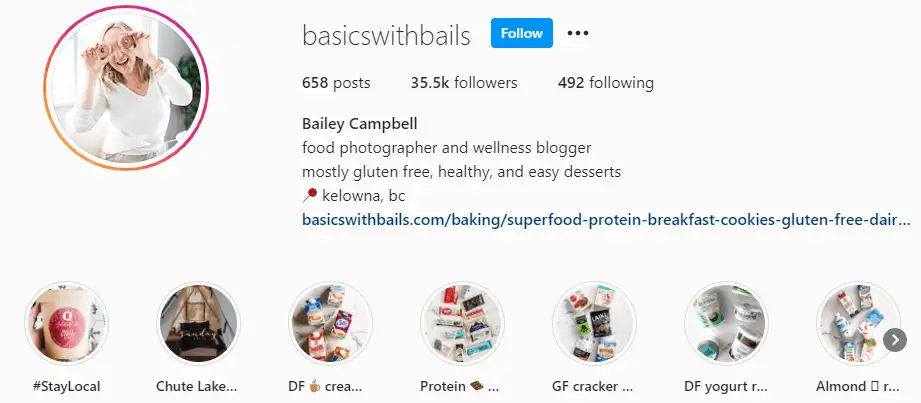 Bailey Campbell is a food photographer but is also a wellness blogger. She is mostly writing about gluten-free, healthy, and easy desserts. She has gained more than 35,000 Instagram followers.
15. Dr. Deepika Chopra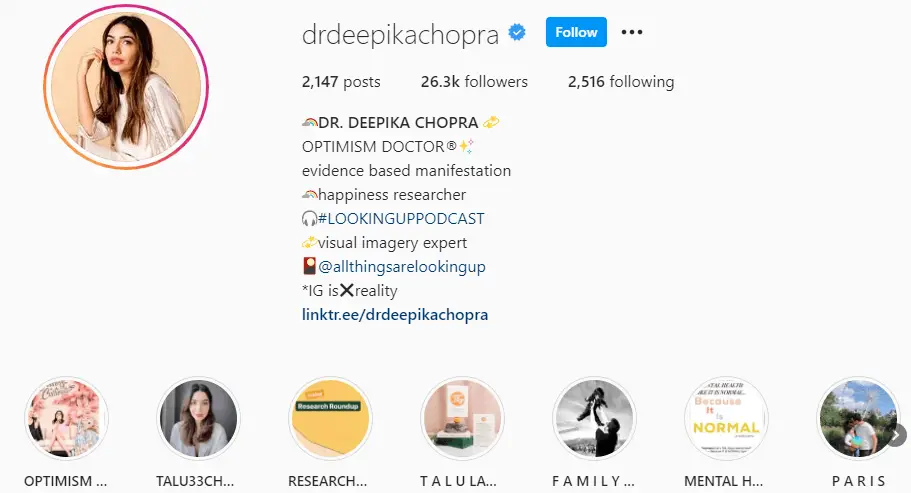 Last but not least, Dr. Deepika Chopra is offering perfect solutions to the world's lack of hope problem. She has more than 26,000 Instagram followers who can be benefited from her weekly podcast. She is a happiness researcher and a visual imagery expert who can greatly help you keep your mind healthy.
Conclusion
Influencers are an important part of any social media platform and are making tons of money each year. Whether you're a fan or a business, you need to be careful in choosing the influencers you follow. Lists like the one we provided above can be helpful in this regard. If you enjoyed this Mod, you might like to read more about these 5 Steps for Travel Planning with Friends! Please consider sharing this Mod using the social links below.