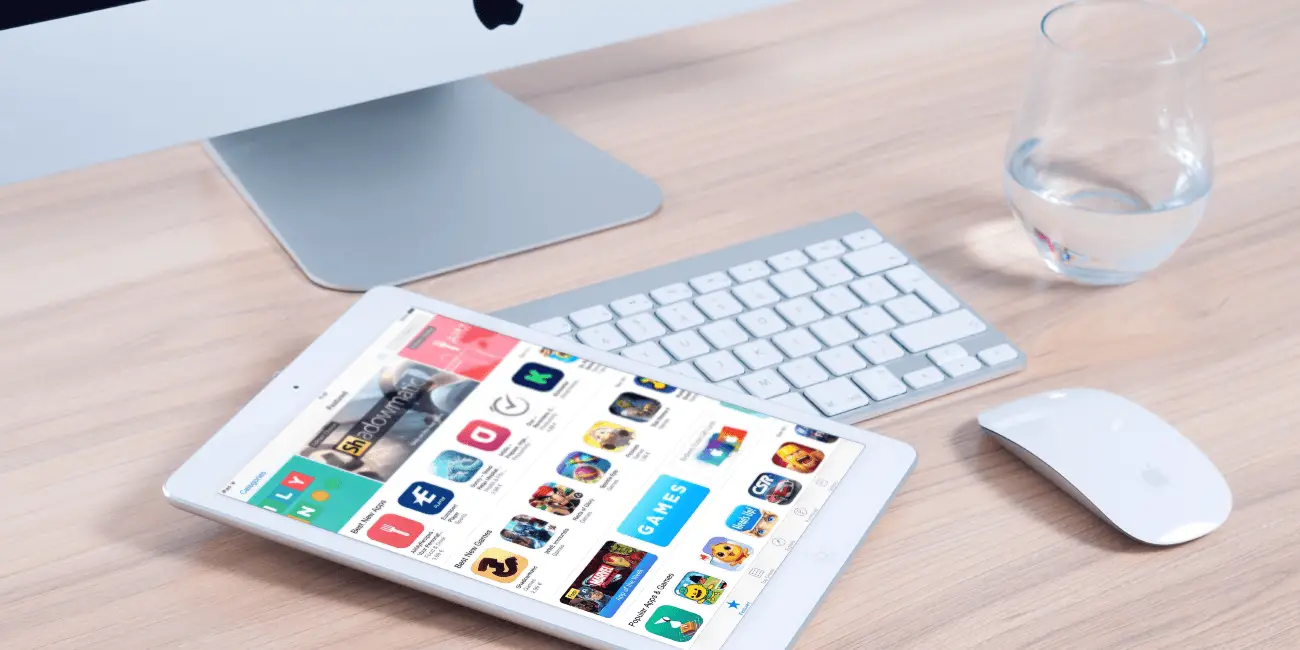 How to Build Your Own Uber for X Platform
Today's Uber-like applications go far beyond ride-sharing services. They offer a number of services from food delivery to education and babysitting..
So why is Uber for X so successful? How do you start an Uber business of your own, and which model should you choose? I will discuss all of that, about Uber-like services, in this guide.
What Is Uber for X?
Uber's model serves as a ground for many modern services. How does the Uber app work? First, the user creates a trip request via a mobile app or website. Then, the driver looks through available requests and accepts the best ones. In different Uber-like apps, buyers and service providers need to take certain steps before closing the deal. Uber's model comes with different in-built features that make the ordering process fast and convenient. For example, to get from point A to point B, all users need to make a request and wait for a driver's approval. After a few minutes, you'll have a car at your door. Now, let's find out why Uber service is so fast, cost-effective, and convenient.
The Uber for X Business Model
Uber's business model is based on the concept of a two-sided marketplace. Riders create demand, drivers meet it, and Uber provides a smooth and easy way to use the platform. What's curious is that Uber doesn't hire drivers. It cooperates with them. Drivers might set their schedule and choose the number of hours they want to work for. They can accept the terms of the contract or decline it to end the partnership at any time. Most people tend to choose app platforms like Uber instead of old city providers. How does that happen? Uber provides a valuable service for both users. It's convenient to use and work for. Let's discuss the benefits of Uber for both riders and drivers.
Uber benefits For riders:
It's always available on-demand car booking. Uber provides 24/7 service, so you don't need to worry about getting anywhere.
Real-time tracking. Users can check their on-demand delivery in real-time. They can see where the driver is located and when precisely the taxi will get to the destination.
Online payment. You can pay for a ride via credit card or deposit cash into an Uber account.
Upfront pricing. You can see a set price you'll need to pay at the end before requesting a trip. It's an excellent feature for both sides. Thus, riders intend to generate more orders for drivers.
Different riding options. Uber provides a wide range of riding options users can choose according to the requirements. If you want to get a reliable and cheaper vehicle, UberX is a good thought.
Uber benefits For drivers:
Flexible schedule. Drivers work on their terms, as much as they want, and choose the requests that fit their demand.
Additional income source. It might be a great way to earn some extra money. But the final price depends on the locations and types of car.
Training sessions. Uber conducts training courses for new drivers to show how to use the app and navigation system.
Help with the car. Uber can help you rent, lease or finance the vehicle if you're driving more than 40 hours per week.
Besides, the more clients Uber has, the lower the prices are. With customer rates and feedback, Uber constantly improves its service to provide a better user experience. All these actions lead to increased income.
Uber-Like Business Ideas
Uber for X model is a cost-effective solution for different target audiences, for example people that don't have time for daily tasks, like walking a dog or hairdressing. Current services take too long, and you need an alternative (food delivery, cosmetologist appointment, trip accommodation). Let's see which industries can benefit from the Uber business model.
Food Delivery
Most people expect high-quality food and fast delivery. Moreover, they're addicted to healthy food. It opens the way to Uber for X platforms. For example, Glovo (a Spanish startup) ensures to deliver food from any restaurant nearby. You can also get food from supermarkets and grocery stores, paying above 30% of the order's overall cost. There are other famous examples like UberEats, Zomato, Instacart, and DoorDash.
Household Chores
Entrepreneurs, managers, and young moms don't have time for housework like cooking, laundry, dusting, and so on. Usually, they're looking for someone to be responsible for household tasks. Wag! is a well-known platform where people can find professional dog-walkers to take care of their pets in their absence. You can schedule a person for 'dogsitting' at once or beforehand. Moreover, you can check the dog's location using a GPS tracker or get some pictures. Other popular housework apps are:
Hello Alfred (household chores).
TaskRabbit (housekeeping).
Rover (dog walking).
Sittercity (babysitting).
Medical Consulting
With the help of on-demand platforms, you can easily find a family doctor and get medical support at any time. Of course, doctors can't diagnose you without health screening, but apps and websites help to make an appointment. DoctorOnDemand is a well-known platform that provides a healthcare consulting service. You can contact a psychologist or pediatrician via video calls. Besides, they make a treatment plan to guide patients with particular health issues. There are different apps like Uber for healthcare consulting services as well, such as Page and IsDocin.
Transportation and Logistics
Uber, Liftago, GoCatch, Bolt are doing great jobs getting people to different places. But when you need to carry precious cargo, you'll need more than just UberXL or UberLUX car. Luckily Uber provides logistics (Lalamove) and shipping services (Shyp). Lalamove offers a wide range of vehicles, including 5.5 tons, trucks to deliver fast and cost-effective solutions. You can find clearer information about their rates and available cars on their websites. Uber lets users communicate with drivers without third-parties, perform cashless systems and customer support through the app or website.
How to Start an Uber Business?
Let's take a look at six main steps every Uber-like startup should follow:
Do market research.
Choose the preferred niche.
Define the business and revenue model.
Consider different legal issues.
Write down MVP features.
Build a marketing strategy.
1. Conduct the Market Research
Taxi services are a fast-growing field in most countries. In the third quarter of 2020, Uber generated 2.8 billion dollars worldwide. Before building your Uber for X business, you need to do profound research to estimate the future value and potential risks. Ideally, you need to hire business analytics to undertake the economic analysis. It'll help you evaluate the efficiency of investment much faster and understand all the possibilities and challenges. Also be ready to deal with increased competition. Many startups have decided to run a transport business by providing better customer service. You can start by following your potential competitors to analyze their strong sides to provide a unique customer experience.
2. Choose the Field
Taxi isn't the only option for adopting an Uber model. Here comes a shortlist of industries that could get profit from applying Uber for X:
On-demand food delivery service.
Beauty services.
Fitness.
Healthcare.
Household chores & babysitting.
On-demand transportation service.
Residential trash and garbage services.
3. Selecting Business & Revenue Model
You should choose a business model that adjusts to the customer's interests and expectations. Uber platforms may test different business models to figure out which one suits their purpose the best and guarantees ROI and efficiency. The business model's success will depend on the market and what customers are willing to pay for. The business model outlined above is right for Uber company, but it's not cast in stone.
4. Mind the Legal Issues
The legal entity demonstrates the severe attitude of the company and how big it's going to be. Currently, the perfect models for taxi service are a partnership and limited liability company (see below).
A general partnership is an ideal business structure for a small company. It's a good option for people who start their own business and want to test the idea before running a more formal business.
LLC is the right choice for large companies, who work with corporate and individual clients worldwide. Limited liability companies are more comfortable operating because of the flexible taxation and guaranteed asset protection.
5. Think of MVP Features
It's relatively expensive to build an on-demand service from scratch. Especially for the Uber-like platform that is (essentially) made of three apps: The admin panel, The app for users, The app for service providers. So if you have limited resources and want to create an app like Uber, the right solution is to launch an MVP prototype. The app for service providers must-have features like delivery reports, navigation, route optimization, real-time request, earnings screen, rating system, and so on. Users on the other hand expect to see such features as total fare estimation, geolocation and routing, direct app payments, booking interface, cab options. The admin panel helps manage users and drivers' accounts, transactions, promotions, and other activities.
6. Advertisement
Without advertising, your business is likely to fail. You may start with promotional handbills, TV or radio advertisements. If you don't have extra cash, use the Internet as the main advertising channel. There are different marketing channels to enhance your business online presence: Affiliate marketing, Facebook, Twitter, Instagram, YouTube, Google ads. The possibilities are limitless.
Revenue Model of Uber
Uber's revenue model consists of customer payments, driver's fees, charges for canceled rides, and promotional partnerships. Let's look at these streams of income in more detail.
Ride pay from clients. A taxi fare depends on the number of miles (or kilometers) and time spent. Weather conditions, public holidays, hot traffic also affect the final price. The company's transparent policy informs the passengers about the price change in advance.
Driver fee. Uber charges 20-30% of each trip fare.
Cancellation fee from the customers. Passengers can cancel a trip within 5 minutes after a driver accepts a user's request. Otherwise, customers have to pay $5 by credit card. If the user wants to pay with cash, the fee will be transformed to the next ride.
Promotional partnerships. Due to service popularity, Uber is a huge attraction to other brands that are looking for partners. So besides charging both riders and drivers, the company generates revenue through promotional offers with companies like Pepsi, BMW, Hilton.
Wrapping Up
If you're thinking of starting a business, building your own Uber for X platform might be the perfect choice to get started. Bringing all service businesses to a single platform, lets consumers get a specific service whenever they need it. If you enjoyed this Mod, you might like to read more about these 8 digital marketing lessons for 2021! Please share this Mod using the social links below.