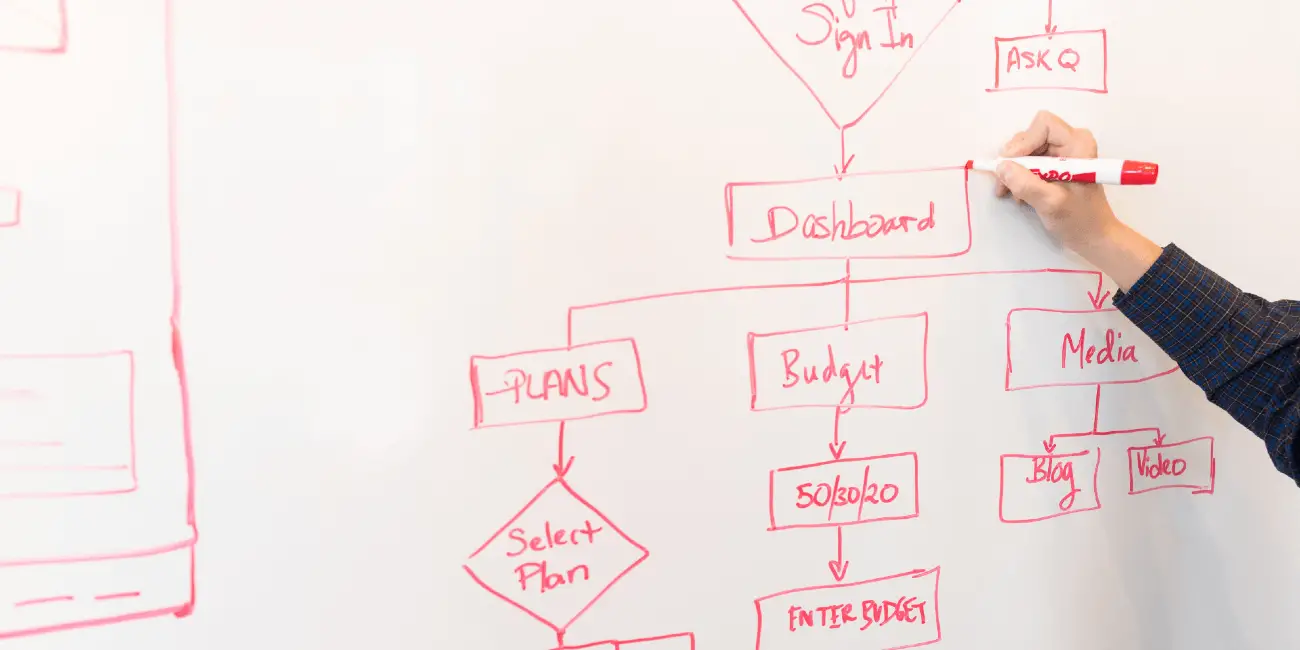 11 Ways to Automate your Business and Increase Efficiency
Technology seems to feature in all dimensions of life. And how we conduct business is no exception..
Companies around the world are taking a deep dive into the tech pool to remain afloat in the market and stay ahead of the competition. Automation is one of these strategies that has helped businesses to increase efficiency.
What is Automation in Business?
Business automation involves using technology to execute regular activities or processes in a firm where software replaces manual effort. It helps to reduce costs, improve efficiency, and simplify operations. Automated technologies have enabled organizations to develop and flourish like never before—from the first mainframe computers in the 1950s and 1960s to today's PCs, portable devices, and the cloud. Automated software applications and data have become essential tools for small companies and corporations in the Information and Technology revolution.
Benefits of Automating Business
Drives Growth- Nowadays, automation facilitates most businesses development. With your workers' time opened up, your enterprise can take a more organizational direction. Your firm stands to gain from solid reliability, better security, and fewer human errors. Your bottom line is sure to improve, which frees up funds to invest in new development and expansion plans.
Improves Accuracy- In today's competitive business environment, accuracy is critical. Automation offers businesses cutting-edge technologies to reduce mistakes and assure accuracy across the board. Companies rely on automated IT procedures to eliminate the possibility of human error. Automation can also assist in the monitoring of odd internet behavior, therefore safeguarding your business and critical data from cybercrime.
Empowers Employees- Employees have more leeway to innovate, discover issues, and offer recommendations. Also, share ideas, apply their own good judgment, and carry out critical choices previously delegated to top-tier managers. This increases employee commitment and creates a more dynamic work atmosphere where everyone feels empowered to participate in the company's success.
Enhances Efficiency- Automated systems and processes help improve productivity in various areas, including planning, production, shipping, tracking, marketing, and human resources. It saves a lot of time for management and staff, allowing them to strategize, create, and plan new initiatives and possibilities. Employees can avoid tedious and repetitive work thanks to automation.
11 Ways To Use Automation To Enhance Efficiency in Your Business
1. Custom SaaS Product Integrations
There are a plethora of useful tools online for your business, from finance and project management to collaboration and content creation. The trouble is, most of these services are standalone and require additional (often unnecessary) manual cross integration ie copy + pasting spreadsheet cells, replicating titles / project infos, and even re-formatting content. To this end- our first tip for utilizing automation in your business is to work with an automation team that can observe your workflows and create custom, cross-service automations.
2. Introduce Machine Learning and AI
It's critical to understand artificial intelligence and machine learning. It's now feasible to turn your business measurements into data points automatically fed into an artificial intelligence processor that optimizes various factors such as pricing and digital marketing expenditure. For instance, Google Cloud comes with built-in automation features, and Google updates it regularly, so you'll always be up to date. You can attain maximum productivity and turbocharge your firm with the appropriate machine learning technologies.
3. Formulate Business and Sales Cycles
A sales cycle begins when a consumer expresses an interest and concludes when they make a purchase. You promote and draw people towards your service or product using a business cycle. When beginning a business, most entrepreneurs do not have the financial resources to build a business cycle. The business cycle affects large companies. They invest money in traffic generation. To automate, you'll need a business cycle that keeps an eye on your firm at all times.
4. Simplify Financial Operations
A firm may analyze what tasks and projects cost for better planning and decision-making and enhance their cash flow by automating financial processes and integrating automated financial instruments. Automation can handle billing, expenditure management, spreadsheet generation, collections, taxation and tax statement administration, and financial reporting.
5. Marketing Campaigns
Marketing automation has quantifiable advantages. Opt-in forms, for example, provide valuable downloads or access to crucial information to website users. Other technologies concentrate on social media platforms, allowing users to submit original and reused material, track responses through reputation management, and analyze data to provide insights. Instead of being there for every marketing job, the team may focus on other areas of marketing that benefit from human interaction.
6. Lead Generation and Sales
Through sales software that uses data to customize sales calls and conferences, automation may help with lead generation. Automation can be a winner for the sales process in how it helps in maintaining contact relationships, follow ups, invoice generation, and more. Not to mention, managing a CRM is hefty task inn itself- automation can help.
7. Technical Support
Emails, phone calls, and other forms of correspondence that require a technician's attention go to the help desks. Turning these interactions into tickets, which you can manage via the service desk, can help you quickly respond to them with assistance. An IT automation solution can save you time and effort by automating the generation of tickets from emails you receive, as well as sending auto responders to let customers know that their request has been received.
8. Performing Regular Maintenance Tasks
Automation technologies can assist you in performing regular maintenance chores by automating lower-level repetitive operations. From simple web infrastructure management to housekeeping items, automation can handle a variety of workflows that would otherwise take up your time. This allows professionals to take on additional work or focus on higher-value tasks while still doing critical maintenance.
9. Collaboration/Project Management
Projects and team support activities have grown more complicated with distant team members, multiple locations, and several tasks. Many current collaboration and project management systems, such as Slack and Asana, have automatically integrated machine learning to perform specific tasks. File management, scheduling, and even particular answers and comments.
10. Management of Schedules
Keeping track of the week's activities, meetings, and appointments may be a full-time job in itself. Many executives and team members now utilize digital calendars to access and update information from numerous devices, which has saved time but hasn't solved the scheduling problem. Instead, utilizing AI-enabled scheduling applications to automate your calendar allows you to bypass the email chain and see who can meet. A virtual assistant assists the user by adding meetings and activities to the schedule and share with the team, typically on a shared, interactive calendar.
11. Infuse the Human Touch
People feel more appreciated when they know their issues are handled by a human (to some extent). Most consumers do not want to deal with a robotic voice whenever they call your customer service platforms, while a few others will be grateful for the quick, efficient delivery of assistance. This indicates you must learn how to please both ends of the spectrum.
You can create an internal form for use when customers call using automation software. Before assigning a salesperson to follow up, provide the client's contact information, along with any pertinent remarks. The form notifies the salesperson that a fresh lead has been identified. In the meantime, the program sends the potential buyer an automatic introduction email from the sales agent. It's really about finding a balance.
The Bottom Line
These are all great tips, but it's important above all to have a team or hire professionals who are invested in the success of your company. Set clear policies and processes for them to follow, and ask for their opinion. Provide helpful, continuous mentorship along with knowledge evaluations to educate your staff about automation.
You can also outsource services like automated accounting, marketing, sales, billing, collections, and incoming calls to trustworthy specialists like datacose.com. They can help you automate your business and improve efficiency. If you enjoyed this Mod, you might like to read more about How to Launch your own E-Commerce Business! Please share this Mod on social media via the links below.