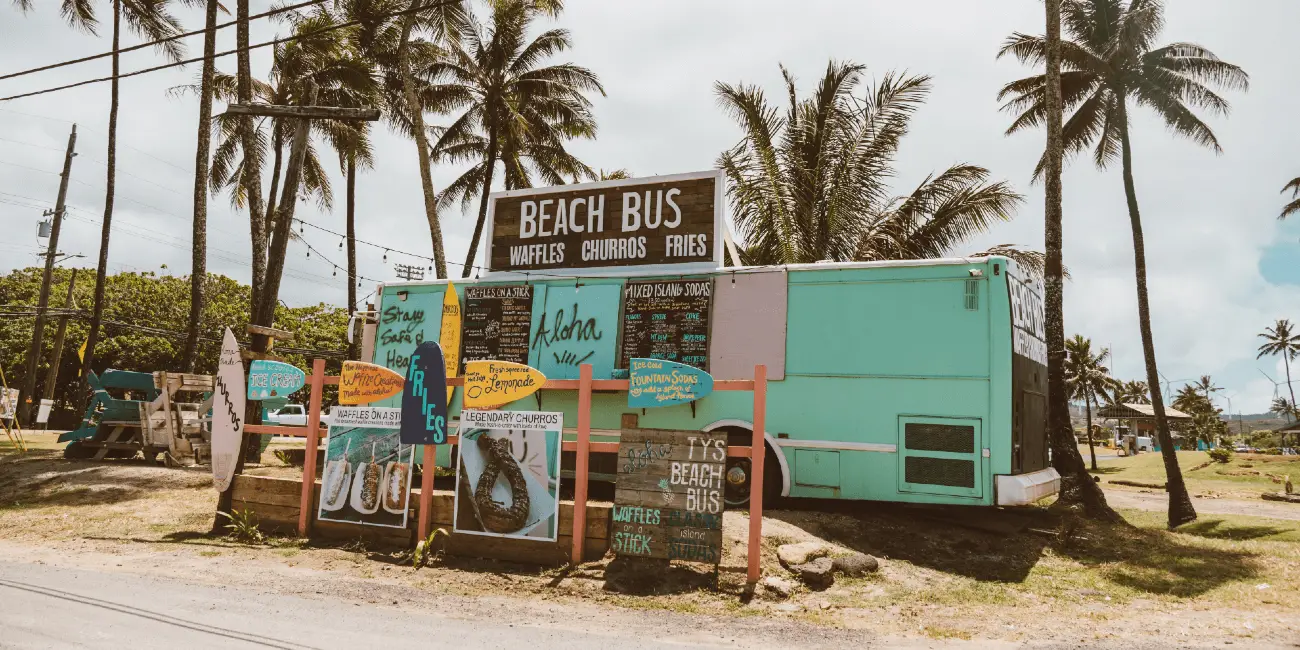 5 Steps to Building Your Own Food Truck
Food trucks are trendy businesses, with many offering fast food, snacks, gourmet meals and more..
The desire to own a food truck is a dream for many professional and home-taught chefs. So, what is the best approach to owning a food truck? There are readymade food trucks and custom-built food trucks available for varied budgets. Some buyers are willing to spend a lot, while others do not have the luxury to splurge. Involving a food truck builder would be best if you want to go the custom-built way. So the question we pose is- what option would be best for you? A custom-built food truck or a readymade food truck? Dive in to find out all there is to know about building and owning a food truck, below!
Custom Built Food Trucks Vs Ready-Made Food Trucks
Undeniably, there's a significant difference between these two truck options. The one thing that sets them apart is (typically) the cost. However, it is vital to note that there's an option of buying a previously owned truck (a fixer-upper) which is bound to be cheaper upfront (minus hidden repair and renovation costs) than custom-built or readymade trucks. First off, there are a lot of factors that determine the cost of a food truck. They include:
Size of the food truck.
The concept behind your food truck.
The size of the kitchen.
The food truck builder you are working with or buying from.
Difference between Custom building and Buying Readymade Food Trucks
The decisions you make as you begin your food truck ownership journey will determine the success or failure of your business. While readymade trucks are better than used ones, you will still be at the losing end of the bargain since you cannot ascertain that the materials used and equipment placed are the best. With a custom build, you will dictate what goes where and will be in charge of purchasing equipment with the assistance of your food truck builder.
Additionally, custom builds allow creativity. You get to decide the type of truck chassis and make of vehicle you want to work with. Based on the kind of business you want to start, you can make modifications to suit your needs and avoid following traditional food truck designs and themes (it pays to be original and unique). When or if you get a competent and qualified food truck builder, you do all the creations, designs, and modifications. At the same time, they handle all the hard manual work to make your food truck dreams come true.
Types of Food Trucks for Beginners
You might be getting nervous imagining all the decisions you will have to make when building your own food truck. The most important one is determining which truck works best for you and your new business. A fast-food truck would require a totally different setup from an ice cream truck. Ice cream trucks would need more refrigeration facilities, while their fast-food counterpart would require more stoves, ovens, and food warmers.
There are different food trucks available, ranging from large trucks to simple food trucks. Picture a food truck made from a pickup truck and another from a double-decker bus. Here's a list of food trucks chasses you can choose from as you establish your food truck business. Your food truck builder will have a breeze in transforming each of these into a food truck masterpiece.
Step Vans.
Citroen H Vans.
Freightliners.
Horse Boxes.
School Buses.
Airstreams.
Caravans.
Shipping Containers.
Shepherd Huts
All of these vary in size and make. It all depends on your budget and the space you require to create delectable food for your target customers. So, what are the criteria you would follow to build your own food truck?
Steps to Building Your Own Food Truck
Building your own food truck is the best decision yet. Every choice you make will contribute towards building a successful food business. You have to be meticulous to ensure all the little details stand out and add value to your food truck business. Remember, the devil is in the details. Below are the 5 basic steps to take when starting to build your own food truck:
Step 1: Decide on Your Budget
Budget is everything here. Whether you are willing to break the bank or you are being more economically conscious, you have to come up with a specific figure. The food truck builder you are working with needs a specific figure to decide which direction to go with. Food truck builders will typically offer a vast price list to choose from to suit all your budgetary need.
Step 2: Choose Your Favorite Food Truck
In the long list of food truck types, decide which suits you best. Everyone has a different sense of taste and style. Select a food truck design that matches your personality best and that you could see yourself operating for a long time. Consider design, aesthetic, etc.
Step 3: Select the Best Food Truck Builder
You might have everything in check and fail at this step. The same way finding a contractor for your house is an intricate process; getting the best food truck builder can make or break you. Go through their portfolio to cross-check if they are knowledgeable enough to be hired. With some companies, years of expertise speak on their behalf. You are certain to get top-notch quality food trucks with these types of vendors/builders.
Step 4: Get the Legal Requirements Sorted
Different states have varied requirements for food truck business approval. Familiarize yourself with the laws of your area before setting up your food truck. If you plan on going beyond your jurisdiction, get the legal documents needed as well.
Step 5: Start Creating Magical Food
At this point, you have made all the necessary moves to ensure you have a smooth business establishment, except cook. Ensure you offer the best to your customers and be assured of exceptional financial returns.
Conclusion
Building your own food truck is not as hard as it may seem. After all, there are qualified food truck builders to hold your hand every step of the way. A lot of investment goes into starting a food truck business. Laying a good foundation eliminates any troubles you could have in the future from broken-down machines or a food truck that won't start. Choosing a qualified builder can save you extensive amounts of time, cost and more.
If you enjoyed this Mod, you might like to read more about How to Launch your own E-Commerce Business! Please share this Mod on social media via the links below.