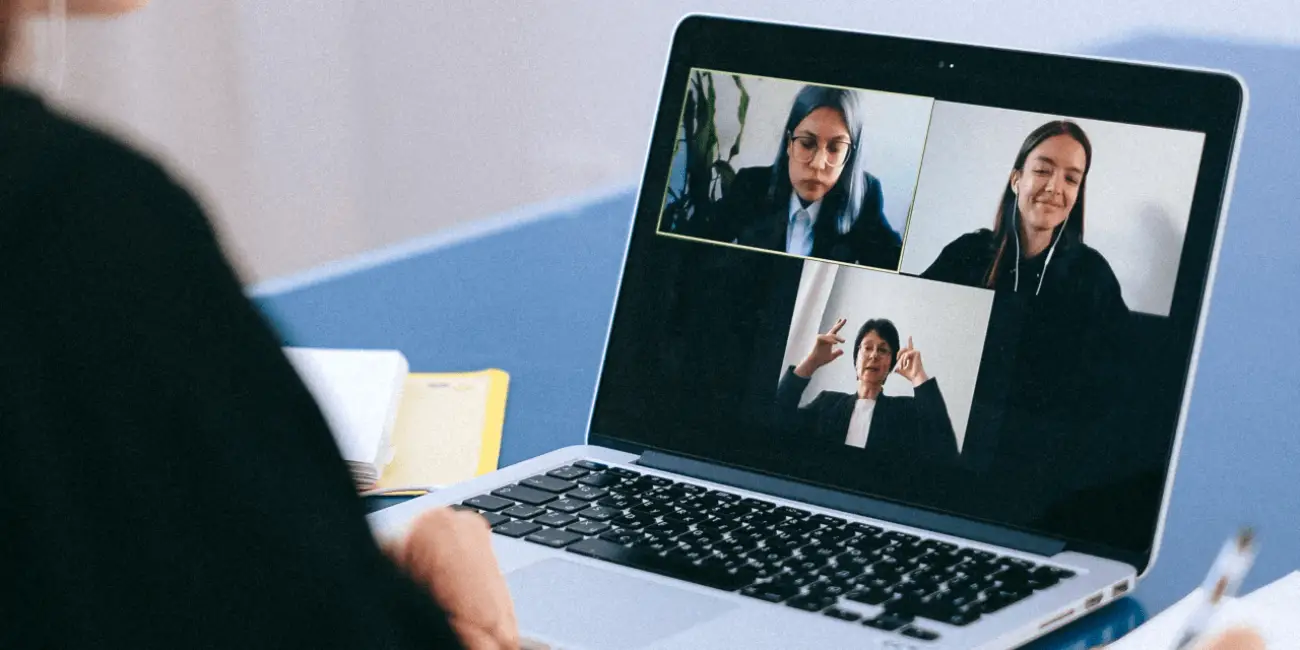 5 Ways That Online Advisors Are Changing Our World
From research and data collection to treatment, health industry professionals use online tools to connect and assist patients..
The role of health advice and support has become vital in promoting wellness. Individuals have different healthcare needs and require guidance on how to navigate medical conditions. These situations can be physical, emotional, mental, or social. There are online support systems developed, such as Lives Align, to provide emotional, physical, mental, occupational, and social advisory services for those who can't access hospitals or wellness centers in-person. Businesses from all sectors can also transform their websites with service like +Align to connect their customers with real-time information and expert knowledge.
Who Are Online Advisors?
Online health advisors play an essential role in the provision of counsel to individuals. Instead of a one-on-one discussion at the hospital, you interact with these advisors over the internet. These professionals include coaches in different aspects of life, including life coaches, health and wellness, empowerment, personal development, education, career, marriage counselors, and psychotherapists.
An individual seeking an online health advisor's services connect with the advisor via video, phone calls, or text on the website. These practitioners charge for providing advice and expert knowledge over teleconference. The sessions are typically billed per minute when both parties are on the call, so there is complete transparency on both sides. If you encounter any emotional, psychological or physical challenges, the health advisors try to address all your issues to help you live a fulfilling life. As experts in their fields of practice, they offer support, mentorship, and resources to elevate your life positively. In case you are looking for a specialist in your respective area, you can connect with a database of professionals.
Benefits of Talking to an Online Advisor
There Is Time Flexibility
Unlike a one-on-one session, you can schedule a call with an online therapist or life coach at your convenient time. This kind of planning allows you the flexibility to fit your sessions to times when you are off work or school. Once you schedule a call on platforms such as Lives Align, the site allows you to select three times and dates for the call. The advisor will get back to you with their availability until you can lock in a date. The online option makes planning much more straightforward.
They Are Accessible
An online advisor is more accessible than physical advisors. If you are experiencing sudden periods of stress or imbalance, you can plan and schedule a call as soon as you can. As long as you have a good internet connection and have set a date, you can get the advice you need from your coach at the right time.
They Are Experienced Professionals
Before any advisor expert approvals, carefully verify the qualifications of each individual. They check the background and experience in the specific field before allowing them to be health advisors on their website. Such quality assurance practices mean that the clients get the correct value. When seeking out advice from these types of advisor sites, you have the guarantee that the experts are genuine.
There Is Transparency In Payment
Most online services tend to swindle clients of their money. There needs to be accountability to make sure the client gets value for payment. When you choose to work with a reputable online advisor platform, you select the length of time you would like to teleconference with your advisor. You are billed depending on the amount of minutes you chat.
Confidentiality
With an online health advisor, you can discuss issues dealing with your sexuality, lifestyle, marriage, parenting, career, and work. Most of these matters are personal and require confidentiality between you and your advisor. Depending on your matter, you can schedule your call with one professional at all times for consistency. As professionals in their field, they will keep your information confidential and discuss it with only you as a client.
Ways That Online Advisors Are Changing Our World
Online advisors provide guidance and tools to their clients to lead them in the right direction. By being mindful, they play a significant role in transforming lives. Here are some of the ways they are changing the world:
1. They Are Helping Individuals Develop Better Habits
Whether you need a push in your fitness, nutrition, mental health, or career, online advisors are available to meet your needs. For instance, a health and wellness coach will help a client make positive and health-improving habits. As a result, they can healthily lose weight, become less stressed, sleep better and be safe from diseases.
2. They Are Transforming Businesses
For companies in the medical, health, fitness, or even education sectors, you can adapt the advisor marketplaces such as +Align to connect with your clients. As technology shifts every day, businesses can remodel their websites into a marketplace for their professionals to provide advice. Depending on your area of expertise, you can tailor professional tools and resources to improve your customer's lives at a fee.
3. They Are Making Health Services More Accessible
When working with an online advisor, you have more flexibility in when you can access health and wellness advice. With just a teleconference call, you can schedule your session at your best time. You don't have to go to a physical location to get these resources.
4. You Get All Services In One Place
These advisor marketplaces provide all your needs under one roof. You don't have to shop around for different services from different platforms or locations. The billing is standard per minute despite what type of coaching you need. You select the advisor you need according to your challenge.
5. They Help In Disease Management
Online health advisors play a huge role in helping patients deal with matters that can lead to chronic conditions. Those with medical issues can connect with nutritionists, personal trainers, and wellness coaches who advise on how better to manage their health conditions.
Summary
Online advisors are industry professionals who can help you manage your physical, emotional, occupational, or mental issues. Their role in improving the living conditions of their clients is significant. Professional websites such as Lives Align deliver these tools and provide advisory support for individuals. Companies, irrespective of the industry, can also adopt these advisory marketplace systems to connect with their customers effectively while additionally monetizing their site. If you enjoyed this Mod, you might like to read more about these 5 Tips to Prevent WFH Burnout! Please consider sharing this Mod using the social links below.