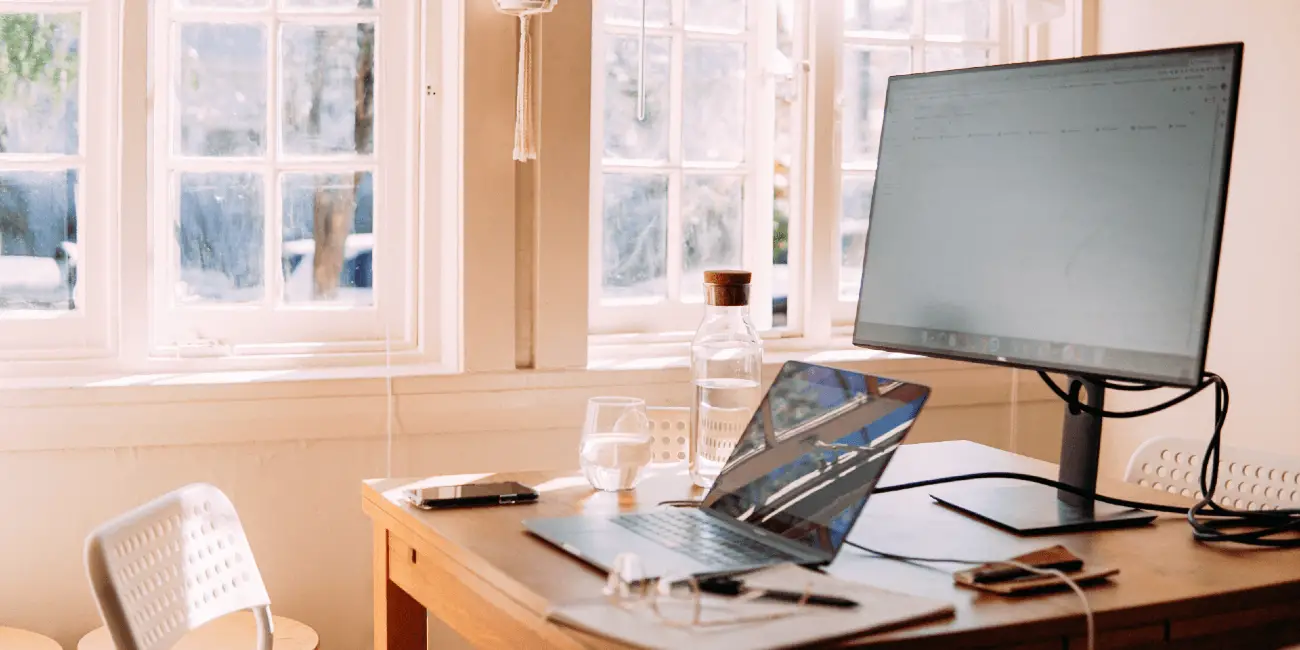 5 Ways to Make Your Remote Work Meetings Better
As the COVID-19 pandemic continues into another year, many industries have had to change how they work and communicate..
With lockdowns, quarantines, and isolation becoming more standard, most people around the world have now shifted to working from home. Remote working has changed the way employees and employers interact in an out-of-office environment. To keep the teams connected and boost productivity levels, companies have to set up virtual meetings and check-ins. Just like face-to-face meetings, these remote alternatives have to be well executed for them to be effective. How can you make remote work meetings better? Here's a guide that can help.
What are Remote Work Meetings?
These are meetings conducted outside of a traditional office environment or in a specific place where individuals need to interact face-to-face. With remote work, this concept allows professionals to work and meet efficiently using virtual tools and dial-in via video-conferencing platforms from different locations. With technology and a network connection, remote teams can meet from different parts of the world by logging in to virtual platforms, such as Orbital.
Advantages of Remote Work Meetings
Remote work meetings are here to stay even post-pandemic as more companies find ways to adapt to the new world order. As the trend grows, why is it so popular, and what are the benefits?
Reduced Travel- With virtual meetings, companies now don't need to spend on expenses such as flights, accommodation, and food for their employees. The time and cost incurred during travel can be utilized and reinvested into the organization for other needs such as research and development or marketing.
Flexible Schedules- Employees have better schedules with remote meetings. The freedom to dial in from anywhere in the world makes it easier to plan sessions and other activities without much movement.
Increased Productivity- Because work teams are traveling less to the office, they have more time to work and meet. The hours spent in traffic in previous years can now be used to prepare presentations for meetings.
Reduced Space Concerns- Unlike face-to-face meetings, virtual meetings don't require a physical room. In previous years, companies had to rent out spaces for seminars, conferences, and workshops. But with tools from Orbital, it becomes much easier to connect with your team from anywhere in the world.
5 Ways to Make Your Remote Work Meetings Better
To effectively run remote meetings, you have to find ways to ensure the team feels connected. Here's a guide on how you might go about doing that.
1. Get a Good Online Meeting Tool
The first step in ensuring your remote meetings go as planned is by getting an effective meeting tool. The participants have to feel connected, find ways to collaborate, and give feedback. Therefore, when choosing an option, go for virtual meeting tools that will make your team feel more engaged while keeping the meeting productive. The meeting tool should also have features that cover all departments seamlessly. This should cater for presentations, chats, shared screens, and meeting rooms.
2. Share the Agenda in Advance
To avoid wasting time, it's best to share the meeting agenda before it starts. This way, the teams can prepare well in advance. With remote working, some employees might be in different time zones; therefore, they can adjust accordingly when they have the agenda. A well-prepared agenda also helps in keeping the meeting on track. Because everyone knows what needs to get discussed, they are better prepared, and you can achieve the meeting's goal. In addition, every team member knows their role in the virtual meeting.
3. Use Video Conferencing Tools
The lack of face-to-face meetings can reduce the connection between team members. To create a personal feel, use tools that allow the use of video technology. Video conferencing makes people feel more connected because they can see each other. This way, they can perform tasks much better and participate in the meeting. As technology advances, meeting tools such as Orbital allow users to customize their backgrounds, making employees more comfortable appearing on video.
4. Screen Share the Meeting Content
During presentations, a lot of people tend to get distracted. You can reduce distractions during a remote work meeting by screen sharing the content. By sharing the computer screen, employees can keep up with the discussion in real-time. This technology makes the meeting more productive and is the closest thing to a physical meeting.
5. Send Minutes
After the meeting ends, you can share the minutes with action items and a breakdown of the employees responsible for each task. It's advisable to send this summary to all meeting participants and teams to make it easier to follow up on tasks.
What Makes a Good Meeting Tool?
As remote work becomes a standard for most businesses, a good meeting tool is very crucial. Collaboration is also critical; therefore, the company needs a communication tool with features that allow for quick chats, pop-in meetings, and co-working spaces. Teams can share links with resources, embed videos, sticky notes, live captioning, and emojis to make the meetings more engaging with a tool such as Orbital. In addition, employees should be able to share their screens, customize their backgrounds, and present at the meeting without any problems. A good tool also leaves room to provide feedback after the meeting.
Summary
Remote work meetings are a must-have in today's work-from-home environment. They come with tons of cost benefits for both the employees and employers. To make these meetings effective, organizers have to find ways to keep participants engaged and interested. With the increase in online meeting tools, companies have to select one that makes their meetings much better. To cater for the absence of face-to-face interactions, encourage employees to use video communication. This is essential in helping the teams get face time and connect with their co-workers.
Using technology to boost the bonds between the teams is also vital for productivity. As the future of work shifts, you can use remote communication tools from a team like Orbital to connect your people. If you enjoyed this Mod, you might like to read more about How to Launch your own E-Commerce Business! Please share this Mod on social media via the links below.