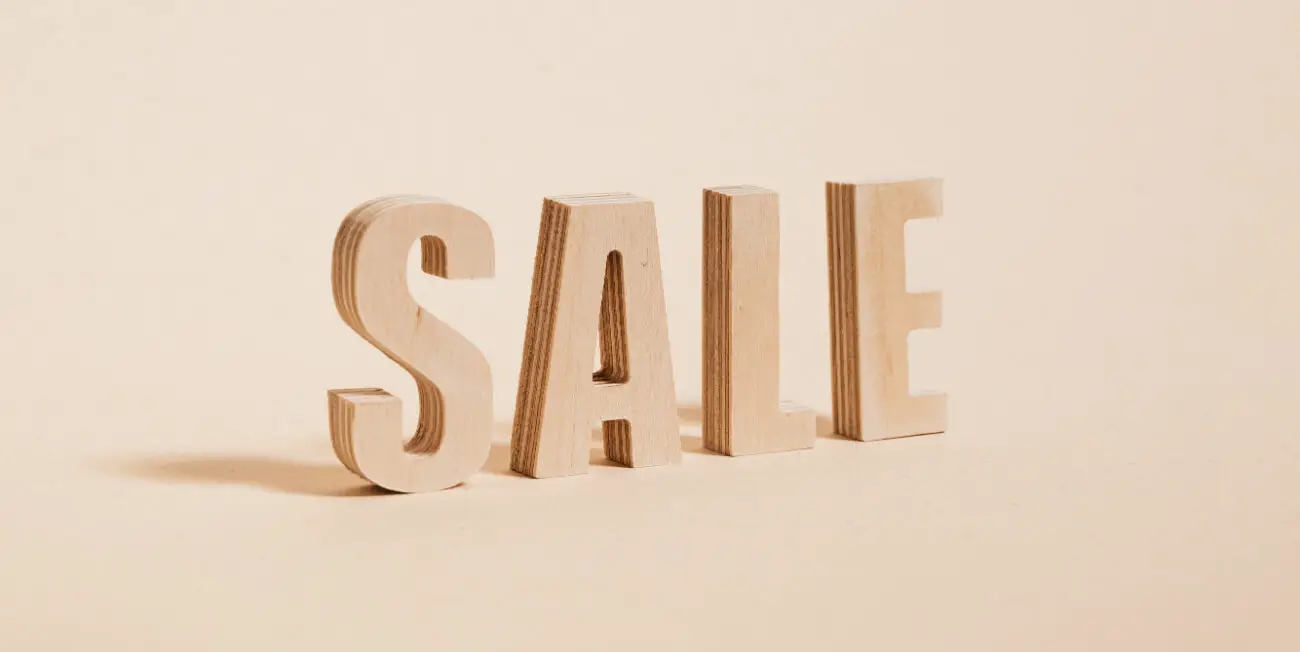 6 Home Office Items You Need to Buy During the Holidays
Following tradition, Black Friday and leading holidays are times of heavy discount on many types of goods, but perhaps none more-so than home office products..
Finding the best deals and discounts around the holidays can seem like an arms race (sometimes it literally is), with virtually every producer and supplier cramming incentives to purchase their goods over competitors. In light of the global pandemic (COVID-19), the battle of home office supply and equipment sales is on steroids. Suppliers are undoubtedly feeling a financial loss due to the difficulties of maintaining revenue throughout 2020, and millions of employees have shifted to work-from-home environments, realizing that their performance and comfort is directly connected to the quality and quantity of at-home equipment (desks, chairs, etc). It's a two sided front, and both parties are eager to hit the shopping floor.
Today I want to highlight 6 home office supplies that will undoubtedly be offered at a heavy discount during the holiday season, as well as where you might find the best deals, online. Here's a list of the home office items we'll be addressing in this Mod as being most valuable to you:
Home office desk (standing, moving, etc).
Home office chair (physical posture is important).
Home office keyboard (carpel tunnel syndrome sucks).
Home office trackpad/mouse (preference).
Home office decor (aesthetics are important).
Home office electrical items (are some power strips better than others?!).
1. Get a nice home office desk
Your desk is your podium, from which you conduct all matters of business. With such importance, you need to be comfortable and equipped to perform at all hours of the day, in all varieties of position. I can tell you from firsthand experience, that sitting at a standard desk for 10+ hours each day is a no-go for both my back and my sanity. I believe that a desk is the most important home office furniture item to have and thus, needs to be of high quality. Because most WFH jobs involve computer desks, you likely want one that is able to move up and down, to accommodate both standing and sitting orientations. If a desk comes with mounted monitor arms, even better (though these may be purchased after the fact, as well).
Take a look at the desks offered on Cornernook.com, as they have a variety of price ranges and desk styles. In addition to a first-time purchase 10% off, they will also likely offer a Black Friday sale, just like all other home office essentials providers.
Tip: Be sure to properly measure the space in your home where your desk will sit- returns during the holiday season can be a pain!
2. Support your back with a proper home office chair
If your desk is a podium, then your chair is your throne, from where you command your legions (emails, in my case). Sitting in a low quality chair for multiple hours each day can result in some pretty serious physical pain, and lead to long term skeletal damage if not closely monitored. Stores like Best Buy always have an abundance of great deals on home office chairs, but you can also find great value online. Simply reading the reviews of a particular product will yield insight into how that item has worked for others- trust the advice of your fellow home-office peers. That said, be wary of false product reviews on marketplace sites like Amazon.
Tip: Find an office chair that has an inward bowed back, as this will encourage better posture and prevent slouching.
3. What's your type.. of keyboard?
Your keyboard is your vessel for crafting messages to the world, but pounding flat keys for hours on end is actually pretty bad for your hands. The Carpal Tunnel is a narrow passageway surrounded by bones and ligaments on the palm side of your hand. When the median nerve is compressed, the symptoms can include numbness, tingling and weakness in the hand and arm. This can lead to long term nerve damage and is quite uncomfortable! Thankfully, there exist ergonomic keyboards, that are shaped in a way that prevent strain on the hands, thus encouraging a less painful, typing experience.
There are tons of Black Friday deals on these types of keyboards, and your employer HR department might even offer rebates for the purchase of an ergo-keyboard. For the best prices, you can check a variety of marketplace sites (your employer might know some that they suggest) and be sure to use tools like Honey to compare and identify the best deals available.
Tip: If you can, go to a physical location and FEEL the different types of ergo-keyboards. They feel significantly different than standard keyboards, so it's good to find one that suits you.
4. Are you a mouse or trackpad kind of person?
Some prefer the laptop-like trackpad experience (which can be external from the computer), while others are accustomed to a free-moving mouse. Whatever your poison, the holidays are a great time to find deals and discounts. Black Friday savings alone, can reduce these accessories to just a few dollars, if not bundled in for free, with larger purchases. Office Depot (both physical and online) is a great resource for buying trackpads/mice (mouses?), so it's really just a matter of preference and what you have available to you. If you go ergo, I suggest feeling the mouse/trackpad in person, since it's significantly different than standard designs.
Tip: Most office-supply stores have an abundance of trackpad/mouse options, year round. If you can't find anything during the holiday rush, you can rest assured that there will be more available in coming months.
5. Decorate your home office!
One of the best values of working from home, is the flexibility to set up your "office" however you like. Without corporate policy or employee relations, your home office can be completely retrofitted to be a spaceship, or an arboretum (popular with the hipsters), or even just some minor artifacts placed on your desk that inspire creativity. Funny enough, these types of office accessories can be bought pretty much everywhere, especially if you're a DIY type of person. I personally find the clearance sections of supermarkets (where they have small household sections) to be ripe with creative, aesthetically pleasing, office accessories. Some ideas of what you might buy to spice up your office:
Plants (get those little succulents in glass jars).
Pictures (of your family, sure, but what about exotic destinations?).
Lights (LEDs if you like to party, Christmas lights if you're just setting a mood. Lamps are cool too).
Books (practical, and they make you look smart).
Tip: Try going to unconventional stores to find home office accessories. Also, why not some new light fixtures? Check out the desk lights offered on Corner Nook.
6. Get plugged with some new electrical tools
Probably one of the most underrated home office items is your power strip- or any electrical unit for that matter. If you're like my dad and obsessed with saving pennies from the electric bill, then you should probably look into an energy saving power strip, that can be toggled on/off with a switch. This can help reduce unnecessary electrical use, not to mention protect against accidental shock (if you have kids, or cats).
Length is also a common issue- if you have a standing desk, you need a power-strip with enough reach to not get snagged each time you move your desk up/down. Corner Nook has some great options for power strips, along with other (more than just electrical) accessories. Here's a link to some examples. It's good practice to buy before the holiday rush kicks in, to get the early deals and avoid high sale prices. Cables are also one of those home office items that can be easily shipped, so you don't need to go out of your way to visit a store and fight through lines.
Tip: Upgrade your power strips to preserve electric costs, while also protecting kids and pets from accidental shock. Also, mind the cable length!
Conclusion
Though it's generally a good idea to start preparing for holiday shopping in mid July (seriously), there are tons of big deals offered on home office tools and furniture all the way through the new year. With the amount of WFH personnel and thirsty product suppliers ravaging the ecosystem that is 2020, you can bet that this holiday season will be jam packed with cost-saving opportunities. Take the time to get acquainted with your options now, and don't wait too long to shop!
If you enjoyed this Mod, you might like to read more about these easy ways to upgrade your home office! Please share this Mod using the social links below. Any questions or comments? Let us know on Twitter!