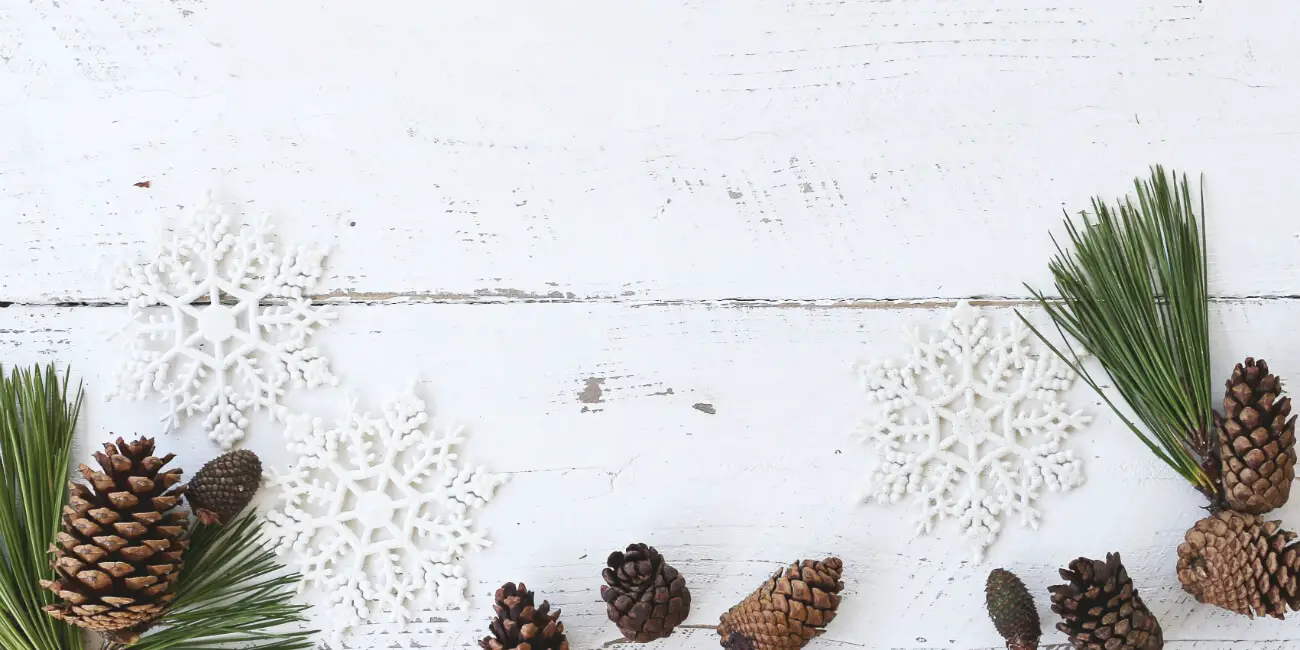 6 Self Care Tactics to Beat Holiday Stress
Sure, it's the most wonderful time of the year, but all the get-togethers and gift buying can really cause stress to mount up..
If this describes you, rest assured that hope is not lost. By implementing a few self-care tactics and making sure you don't 'overdo it', your holiday season can be filled with genuine wonderment. So, take a step back, breathe, and consider these self- care tips to help you stay healthy and happy through the holiday season.
1. Plan a Getaway
Yes, this is probably the busiest season of the year for you. There are parties, family events, shopping outings, and who knows what else. However, it's also the perfect time for a little getaway to help you de-stress and regain perspective. You don't need an extended vacation out-of-state to get these benefits; even spending a weekend at a local vacation rental can go a long way in helping you recover from the holiday bustle and prepare for the rest of the year.
Seattle is the perfect area to consider when planning your relaxing weekend. Not only does it have activities for everyone, but you can easily find quality vacation rentals near the activities that interest you. As Turnkey explains, if you're looking to stay in the city, there are several neighborhoods (e.g., Downtown, Pike's Place Market, Belltown, etc.) with world-class restaurants, coffee shops, and breweries. If you prefer outdoor activities such as hiking and fishing, there are neighborhoods for that as well. Plus with the low humidity of the northwest, these activities are still enjoyable in cooler weather.
2. Go for Walks
Walking is beneficial all year round, but it can come in handy during the holiday craziness. As with any form of exercise, it can improve your physical, mental, and emotional health. But the slower pace of a walk has a calming effect that can significantly lower stress and anxiety levels.
3. Create a Realistic Gift Budget
Along with mental and emotional stress, financial stress is real during the holidays. Spend time mapping out a budget for all the gifts you need to buy, and make sure it's realistic. Much of the financial stress that comes during this season is due to overspending and surprises. But you can avoid that by creating a holiday budget and sticking to it.
4. Delegate Party Planning
If you're one of the family members who tend to take on a plethora of party planning tasks and other preparations, try limiting yourself this year. Whether it's cooking a side dish, putting out decorations, or anything else, commit to two or three jobs at the most and delegate the rest. Distributing the burdens of organizing events will do wonders for your stress levels.
5. Don't Expect Everything to Be Perfect
It's inevitable: things won't always go exactly as planned. Obsessing over the house being a little messy, the casserole being overcooked, or someone showing up late to dinner will only cause a spike in your stress levels, so don't let the lack of perfection sabotage your holiday joy. Enjoy the people you're with and laugh at the unexpected.
6. Remember to Sleep
Lastly, be sure to get enough sleep throughout the holidays. It's always important to get seven to nine hours each night, but with more opportunities for stress, it might be even more important during this time of year. No matter how busy you are, try to keep a healthy bedtime routine that helps you fall asleep and stay asleep. Plus, you get to dream longer!
Your holiday season doesn't have to be wrought with stress. Get out of the house for a weekend to decompress and relax, and go for walks each day to get in your exercise and clear your mind. Develop a holiday gift budget that you stick to, and limit the event planning tasks you take on. Finally, abandon the idea of perfection, and remember to get plenty of sleep. Implementing these tips could help you to have the most enjoyable holidays yet!
If you found this Mod helpful, you might also like to know about this tool for finding the best shopping deals online. Please share this Mod with your network using the social media icons below. Any comments or questions? Let us know on Twitter!