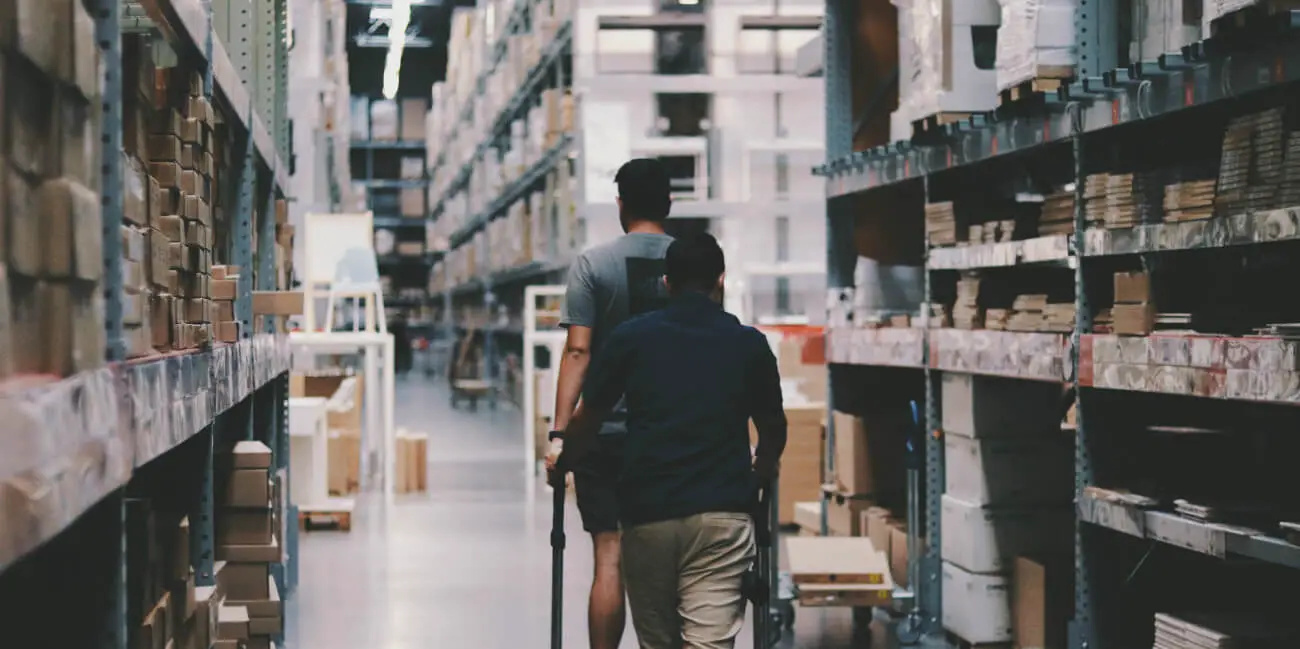 Eliminate Duty Costs with Section 321 - A Guide to Canadian Fulfillment
Duty rates can vary greatly based on the product type you're importing and the country your goods are being imported from..
These duties drastically increase product costs, consequently hurting businesses' profitability and ability to stand out from the competition. Worse, the current trade wars between the U.S. and China and the resulting spike in duty rates have only aggravated the problem. Fortunately, Section 321 Clearance, a customs clearance entry into the United States, can help small businesses ship and sell directly to American customers and get rid of their duties. This allows such entities to avoid steep upsurges in their products' costs that often force them to raise prices or work with reduced profit margins.
How Do You Eliminate Duty Costs using Section 321?
Section 321 is a little-known statute that allows a company to import goods duty-free. And by duty-free, I mean you don't have to pay any import tax. This is a clear advantage to importing directly from China, where you would be subject to high import tariffs. The catch is that the shipment's total value cannot be in excess of $800. Of course, the shipments that you're probably ordering from China are likely to be many times over the Section 321 value limit. That's why smart entrepreneurs are increasingly aligning themselves with fulfillment service companies north of the border to facilitate direct shipping to American customers as allowed by Section 321 customs clearance.
Leading Canadian fulfillment and logistics companies can assist you in your distribution needs. This can be very handy, especially at this time when small business owners are preparing and stocking up for the holiday shopping season. With their large shipping volumes and good carrier relations, Canadian fulfillment promises affordable pricing on shipping and fast delivery, ensuring that orders are processed and shipped from Canada to the U.S. the same day. This creates a similar experience as your customers would have when buying from a U.S. facility.
The program permits the order fulfillment of U.S customers and eliminates duties on any order that's equal to or below the Section 321 limit of $800 in worth. Your fulfillment service will validate that the to-be-shipped products are eligible under section 321 and take care of your submission and export data requirements. The service will also handle import and the transportation of products to its warehouse, store, and pack and deliver customer orders. Returns are also taken care of by this service. With such a program, you can have your products shipped directly to Canada's service center from countries like China, where import taxes are high.
10 Reasons to Use Canadian Fulfillment
1. Brand Fulfillment
Canadian fulfillment is an excellent alternative to the traditional product distribution model that controls and margins your profits in your hands. A fulfillment center's seamless integration, end-to-order visibility, use of the right shippers, exception-based order management and great customer relations will set you up for success in your brand fulfillment efforts.
2. Amazon FBA Prep Service
As I guess you already know, if you're selling online, you are probably selling on Amazon. If you are worried about how to tie all of that together, have no fear. Canadian fulfillment will give you access to the vast Amazon marketplace without you having to go through the hassle and headaches of fulfilling orders.
3. A Domesticated Cross Border Shipping Service
Picture yourself shipping to your U.S. customers directly in a way that's cheaper and faster. That means that if you're a Canadian brand with revenue ranging from $250,000 and above, you will most definitely benefit from cross border domestic shipping.
4. B2C Order Fulfillment
With Canadian fulfillment, a direct-to-consumer (B2C) service will pick and pack products from their stores with the same day turnaround to give your customers a polished experience.
5. B2B Order Fulfillment
Distributing products to retailers in the U.S.? A Canadian fulfillment provider that adheres to strict customs guidelines and is customized to meet your logistical needs (picking, packing, cross-docking/shipping) will come in handy.
6. Dedicated Canadian Warehousing
A logistics/ fulfillment service company will act as your eCommerce warehousing company that's just a little less of an extension of your company.
7. Returns Management on Your Customers' Order
Focus on what you're best at and avoid the hassle and distraction of inevitable goods returns. Leave all this to your fulfillment partner for a well-coordinated return and product exchange process.
8. Excellent Customer Care
As a growing business, your focus should be on the core of your business. Just as you would outsource financial processes and accounting to the experts, leaving the logistics of product delivery and client communications on orders to an expert in the field will keep you from unnecessary distractions. When it comes to import orders, Canadian fulfillment is the best bet.
9. Beat Your Competitors
Competition is a necessary part of the business landscape, and I'm sure you know what happens to companies that are not as profitable as their competitors. They eventually get squeezed-out, bought-out, and out-maneuvered. Using Canadian fulfillment to take advantage of Section 321 puts you in the envious position of having a competitive advantage.
10. Avoid Unnecessary Delays
Your customers expect timely delivery. All the same, shipping directly from China comes with numerous drawbacks: delayed shipping, lost tracking, and even lost parcels. This could translate into negative reviews. A Fulfillment service will eliminate all this for you. The Canadian fulfillment and logistics company that you'll choose to work with will dictate the success of your order fulfillment and customer satisfaction.
Conclusion
With the right partner by your side, you will be able to use Section 321 to eliminate U.S. duty costs for goods worth not more than $800 and as much as 7 points on goods beyond this limit. Fortunately, you won't have to look too far. There are a few companies out there that understand the need to be agile and flexible while meeting the challenges inherent in eCommerce businesses. Go the Canadian fulfillment way today and start using Section 321 to boost your success.
If you enjoyed this Mod, you might like to read more about these video templates for marketing purposes! Please share this Mod using the social links below. Any questions or comments? Let us know on Twitter!