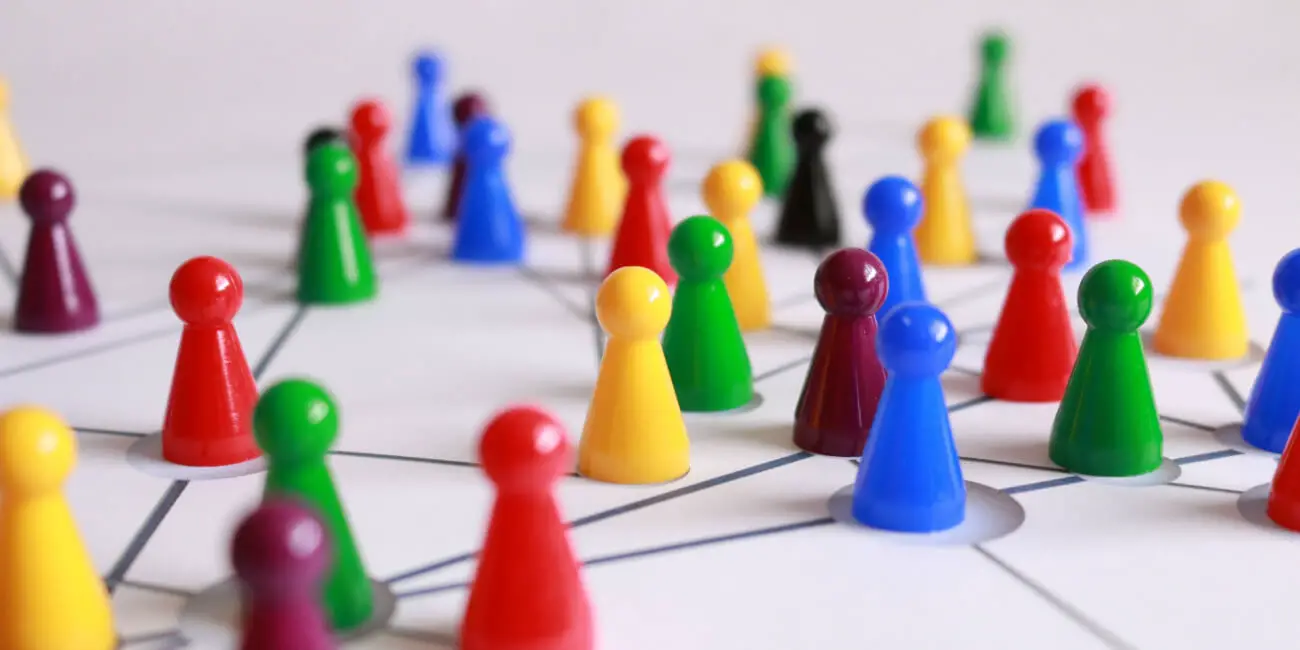 Finding a cofounder for your startup just got easier with this business networking app for entrepreneurs
You're an entrepreneur with a great new idea for a startup, but now you need to find the right cofounder..
It wasn't long ago that I was on the verge of calling a newfound business idea to an end. I was struggling to find a cofounder who shared a similar enthusiasm to me for creating a social media aggregator app, one that would change the professional, p2p networking world entirely (we ended up creating it). I searched in valleys low and mountains high for the right person- someone who had a fair amount of technical knowledge, believed in the idea of technological advancement, was located in Seattle and (of course) understood the ratio of work to reward that the entrepreneur life entailed. I searched through my immediate friends and family, through my social media networks (which were somewhat helpful) and even posted on forums online like Quora, which I suggest signing up for to get on their partner program. The result of my efforts, however, was usually the same- a lack of availability on their end or lack of capital on mine- shocker!
Let's face it, the entrepreneur and startup life is tough and not for anyone who likes things to be easy. I realize now, that's exactly why I had no luck, I was searching in places that didn't attract the types of people that I needed, but rather people that I was comfortable talking to, who had no intrinsic motivation to be involved with a startup, let alone had the knowledge of what it took to be an entrepreneur (for which there are some great courses available on Udemy if you haven't seen). So, if you're looking for a cofounder or team members with specific qualities for your startup or existing business, your best bet is to find a community that attracts these types of passionate, grit-obsessed people and network. In this Mod, I want to share one of these entrepreneur communities in particular, found in an app called The Pond.
Skip the meetup, start networking on The Pond
The Pond is a mobile application developed by a small team of individuals who are passionate about the professional networking community. It's essentially a dating app for business professionals and entrepreneurs, but replace the end goal of dating, with becoming business partners (honestly, is it so different?). The Pond is available on both iOS and Android systems and has a straightforward user-workflow that goes like this: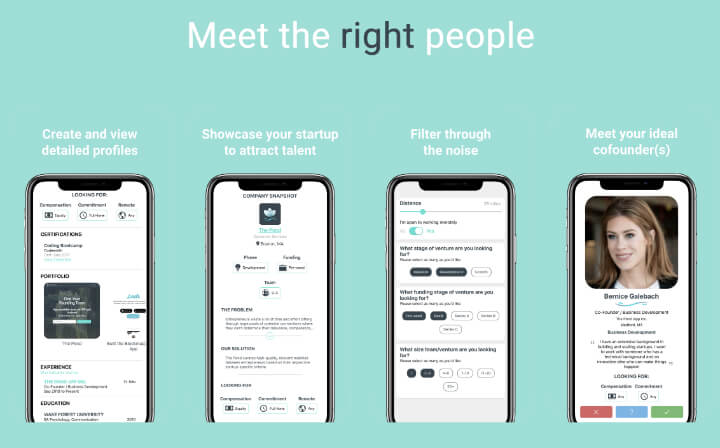 The Pond defines itself as; "A talent marketplace app that matches entrepreneurs with their ideal cofounders, team members, and startups" - Justine Tien (CEO, The Pond). The sign up process is simple and is routed through your LinkedIn account, which is also a great resource for getting technical and business training to amp up your profile on The Pond. Another benefit is that you can directly import your experiences from LinkedIn into your profile on The Pond, which is always a time saver as you're frantically trying to apply for multiple jobs at once, at two in the morning as a result of you hating your current job (not speaking from experience, of course). In the profile section of your account on The Pond, you can elaborate on the work you do or have experience with- your role, expertise, portfolio, etc. to better match with potential cofounders and business partners.
The best way to find good cofounders is to put your best foot forward, which means making sure your profile and portfolio are up to date with all of your experiences, accomplishments, areas of expertise and more. There's a reason why I put so much time and thought into my own portfolio, because I want people to know what I've done and what I can do for them. This attention to presentation is essential for many aspects of professional ventures, and is particularly important in regards to finding remote jobs, where a strong portfolio can make you stand out greatly from competitors in our global, highly diverse job market.
Finding the right cofounder and fellow entrepreneur
In The Pond, you can target specific criteria for filtering potential matches. Are you looking for someone with technical experience that might be inclined to work with you as a CTO, or perhaps you're a developer but not sure how to write a business proposal? No problem. The Pond allows you to filter your searches so that you only get exactly what you're looking for. At this time, you can receive up to 5 high quality profiles each day to review and, if you are inclined, connect with them. The Pond also has a Slack community, for even more community building opportunities and cofounder matching. To learn more about The Pond, as well as find links to download the app so you can dive in, head over to thepond.app.
Your business idea or startup can only get so far on its own- you will eventually need to build a team to support and grow your operation to the next level. Entrepreneur networking apps like The Pond are excellent places to do just that, as well as put yourself out into the startup marketplace and start building yourself as a professional. Remember that the most sought after people don't apply for jobs, they get headhunted by other companies. Would someone pay serious money right now, for you to join their team?
Also, you might start by looking for someone to help you with your startup or business but, along the way, find someone with a project you genuinely believe in, who actually needs your expertise- that could be a promising collaboration, one that maybe one day I will be writing about here on Millennial Moderator.
If you enjoyed this Mod, you might like to read more about this third party website that allows you to compare Amazon item prices on a per-unit basis! Please share this Mod using the social links below. Any questions or comments? Let us know on Twitter!