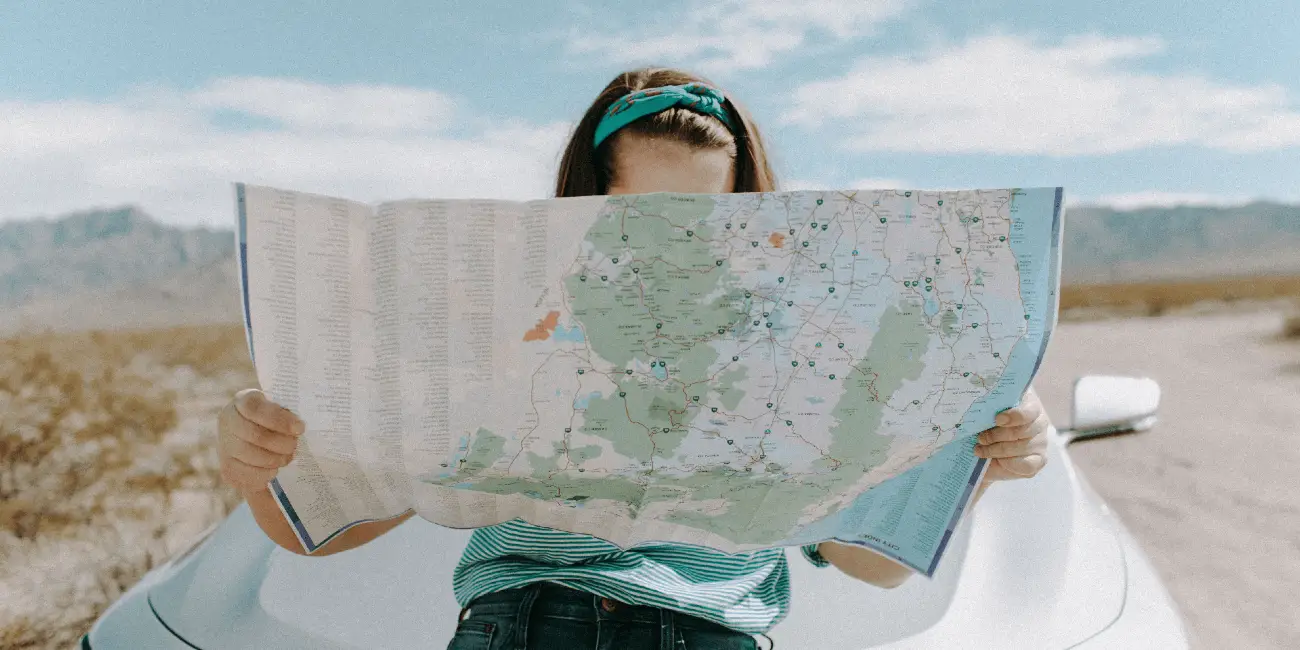 How to Plan the Best Travel Itinerary Wherever You Go
Planning for a trip may be overwhelming to many. But this needs not to be the case. Many people opt to travel without any plan, and they end up messing up their trips..
Thankfully, there are tools in the market (for example Worldee) that will help you create the best travel itinerary to help you explore the world. A travel itinerary will ensure that everything runs smoothly and as planned. In this article, I will break down what exactly a travel itinerary is and how to plan it, as well as the importance of having one.
What Is A Travel Itinerary?
A travel itinerary is a scheme of planned travel events. It consists of destinations to be visited, the transportation means to be used from one destination to another, and time allocations. Various travel agents can assist you in preparing your travel itinerary, either for leisure or business trips, or you can use a travel planning tool to provide you a database of travel itineraries designed by multiple travelers.
However, with the increase in internet usage and easy access to travel details, many people, especially the youths, prefer to prepare the travel itineraries themselves. This is the most convenient way since you plan everything the way you want and typically happens because a travel agent may not know all the customers' characteristics: what they love and dislike. It is good to note that travel itineraries serve various purposes for different travelers. For instance, a business travel itinerary will differ from a leisure travel itinerary, including various events, meetings, contacts, and minimal leisure time. On the other hand, a leisure travel itinerary will have destinations, transportation means, and points of interest.
How To Plan The Best Travel Itinerary
Creating a travel itinerary is not as easy as many might perceive. It requires a professional since there are many things to consider, plan, and organize, and many get overwhelmed. This easy step-by-step guide will help you prepare your travel itinerary most conveniently:
1. Create a Wish List
List all activities that you aspire to do and places you ought to visit, including all stopovers. In your travel notebook, you can note what you would like to know about your points of interest and the activities you will do there. Ensure you include everything that excites you. If you don't know anything about a place, you can search on the internet for more information. Let an imaginary anchor be the centerpiece of all your plans. Then schedule the rest of the trip depending on the events' date.
2. Establish a Budget
Budget is the core of any travel itinerary. It will enable you to select the most affordable accommodations, means of transport to use, food, and how many places to visit. Make sure you have a realistic budget and know that some destinations are more expensive than others. Therefore, budget more than the actual costs as some unforeseen instances occur.
3. Choose a Season
Various travel destinations in the world have high seasons and low seasons. Traveling during the high season is more comfortable though a bit crowded. The atmosphere is more relaxed in the low season, but weather conditions are likely to be unstable. Besides, the daylight's length differs throughout the year. For instance, summer has longer days than winter, and this may affect your outdoor activities.
4. Do a Bit of Research About Your Destination
Today, gathering information is very easy, and you can get everything you want at the comfort of your home through the internet. It will make your work easier and do away with traditional paper travel guides. Doing some research about your dream destination is daunting, but everything will unfold once you land there. Besides, ensure you use a map when making your itinerary. Some services like Worldee will even display your itinerary and map on the same screen! This can help you discover important information about pretty much any place in the world, since some places are far more interior than you may think. Also, make sure you consider national holidays as they may affect your transportation schedules and opening hours.
5. Plan Your Trip Together
If you are traveling with your spouse, friends, or close relatives, involve them in planning the trip. Allow everyone to express their views, dreams, and ideas. If you plan alone, you will concentrate more on your interests and the moment you get to the destination, discover that your companions have different ideas of what to do. Incorporating everyone will get the job done faster, and no one will feel left out in the entire process.
6. Be Flexible
It is good to know that nothing like a perfect itinerary and unavoidable circumstances can interfere with your schedule. For instance, a hired car can break down, a flight delayed, or a city hotel closed indefinitely. Therefore, ensure you allocate several days to adjust your plans in case such inconveniences occur. You can also allocate some activities to do during that time. Also, ensure you have a free day, especially for the last day of your stay. It will help you to be relaxed and not to do everything in a hurry.
7. Balance Your Travel Itinerary
If you have many more places to visit than your days, you can decide to do away with unspectacular places. This is a tough decision, but you must prioritize the regions you want to explore since it is not realistic to visit any place you want with less time.
8. Travel Times
Make sure you allocate the time you move from one place to another. Choose better transport means, for example, if you are traveling at night by bus, let it be comfortable with reclining chairs where you can sleep. You can decide to use flights if the destinations are far.
Reasons Why A Travel Itinerary Is Important
Traveling is more involving than just booking your air ticket, selecting your destination, or paying for accommodation. It consists of crucial planning and a lot of considerations. Here are some of the reasons why a travel itinerary is essential:
Maximize Your Time- Many people don't know how to manage their time properly. They will spend more time in some destinations. A travel itinerary will help you manage your time as it allocates time for each destination with an allowance for unforeseen circumstances such as traffic or weather conditions.
Control Your Expenditures- A travel itinerary allows you to budget your trip even beforehand. This will help you to work with your budget without overspending.
Fasten Your Movements- The internet and maps can make everyone see as if moving from one place to another is easy, but this is not the case. A travel itinerary will remind you only to visit areas of attractions that are close to one another or move in one direction.
Prioritize Your Wants- The internet and maps can make everyone see as if moving from one place to another is easy, but this is not the case. A travel itinerary will remind you only to visit areas of attractions that are close to one another or move in one direction.
You Don't Forget Trip Essentials- A travel itinerary consists of all the essentials that you require for your trip. Your itinerary will tell you what to bring along with you if you are visiting multiple places.
Conclusion
Even though you can make a travel itinerary using information from the internet, tools like Worldee can help you create the best travel itinerary for your business or leisure trip. It is also a perfect tool for those who love creating itineraries from scratch and those who would like to be inspired by other travelers' itineraries. A travel itinerary can help you manage your time and expenditures. It will also ensure you prioritize your wants and you don't forget your trip essentials.
If you enjoyed this Mod, you might like to read more about How to Launch your own E-Commerce Business! Please share this Mod on social media via the links below.