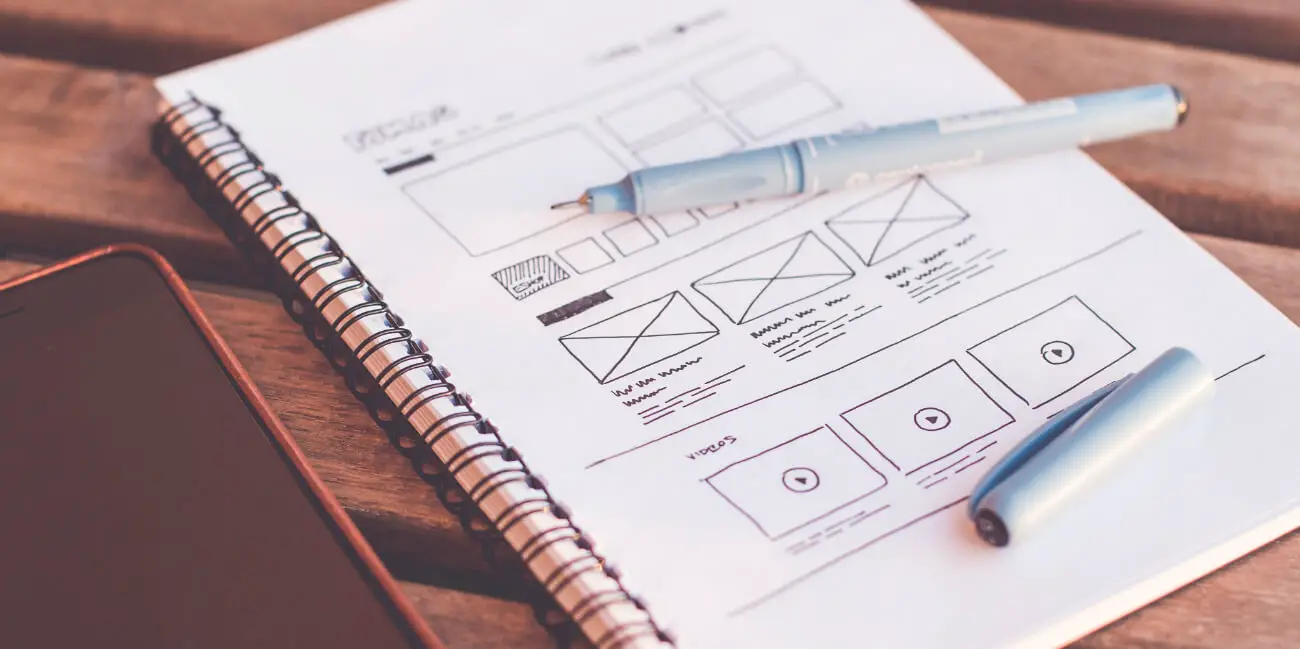 Is Poor Web Design the Reason Behind Your Conversion Decline?
To succeed in the digital space, you need to have the right foundation. Think about it much like you would a brick-and-mortar store..
You would invest some good money setting it up. You would probably hire a designer to create an inviting ambience. Finally, you would pay a lot of attention to what your competitors are doing so that you do it better. Here are some interesting statistics about e-commerce businesses. Reports indicate that there are over 24 million online businesses across the world. The numbers keep on growing every day, as more people scramble for digital space. By 2040, up to 95% of purchases will occur online. Your online store has a huge role to play. In our article, we will show you how poor web design could be the reason behind your conversion decline.
Why Your Web Design Matters
You go into a business to get conversions. It requires that you invest some time and money to get some ROI. It is important to talk to web design professionals when setting up your online store. You may think that it is an expense you do not necessarily want to incur; after all, there are many website builders available for free online. However, unless it is your area of expertise, you could end up making mistakes.
You then start to wonder why you are not able to get any leads. You barely have any clicks or visitors on your platform. No matter how much marketing you do, it is still not converting. You should start by looking at your web design. It could be the presentation, layout, speed or even type of content. Let's look at some of the things that could be impacting conversions. Most importantly, we will give you some tips on how to fix them. The best advice I would however give you, is to consult the professionals. You can maximize their expertise, while focusing on your core business.
1. How Are Your Page Speeds?
Have you ever given yourself a chance to think about how much information an online user has? A simple search query will give you thousands of results. Now imagine a situation where you click on a Google response- it redirects you to the page you want, but it takes forever to load. On a scale of 1 to 10, how much time would you give this kind of platform?
Online users will not give you more than five seconds of their time. We can even dare to say that 5 seconds is too generous. On mobile, you have about 3 seconds, and the visitor is gone. Every time you lose traffic on your website, you could be losing potential conversions. The search engines will also penalize you with poor rankings. How do you hope to grow audiences if you are nowhere on the search results? Take note of the following reasons why your pages are loading slowly:
You have not optimized images. Heavy images will impact on page speeds.
Incorrect application of JavaScript.
You have too many plugins or extensions.
Your web host provider is not able to give you sufficient bandwidth.
You do not cache your pages, so every request requires loading.
You have too many ads.
The code is too bulky, and you may have missing files.
You must take care of this problem as soon as possible. You can significantly reduce the bounce rates. It will give you sufficient time to engage with your audiences better.
2. Your Design Is Wanting
Web design is something that is constantly evolving. The trends are always changing. Web designers and developers are on top of their game with regards to the design Styles. That is why you should speak to a web design firm for the best advice. Some of the new trends include:
Dark mode for better readability and aesthetic appeal.
Virtual reality and 3D elements for better interaction and user experience.
The use of virtual assistants and chatbots.
Imperfect designs that allow for more creativity without the rigidity of the conventional.
Black and white as well as colorful minimalism.
Quite honestly the list can go on and on. Online audiences are visual creatures. Paying attention to the design aspects is critical. Your site should be unique without compromising on the user experience. It must also incorporate the latest trends depending on what your audiences like. If I was to pick the top qualities of a great website design, they would be:
Functional.
Aesthetically pleasing - no one wants to land on a website that is not attractive to look at.
Easy to use and navigate.
Responsive.
Fast loading pages.
Optimized for mobile platforms.
Clear call-to-action.
Proper use of SEO.
Allows for scalability.
Has security features such as SSL encryption and HTTPs.
Remember the user experience determines how long someone will stay on your website.
3. You Have Not Optimized For Mobile
Global statistics indicate that up to 1.2 billion people use their smartphones to access the internet. In America, four out of five people will use their mobile phones to shop. Over 40% will browse the internet and research a product before buying. E-commerce platforms like Shopify attribute almost 70% of their sales to mobile shoppers. The statistics are a good indicator of why you need to optimize your website for mobile. If not, you lose a significant percentage of potential customers.
When coming up with the web design, think about its mobile application. You are better off designing for mobile and optimizing for the website. Here is what you need to do to optimize your website for mobile:
Implement accelerated mobile pages markup (AMP) - it is a critical part of Google's decision on the page ranking.
Prioritize mobile responsive web design - otherwise you may face Google penalties.
Be careful about image sizes because it impacts on mobile loading speeds.
Choose animations that translate well on mobile.
Focus on functionality and ease of navigation, etc.
4. Your Content Is Irrelevant
Content is one of the strongest marketing tools you have. The advantage is through the use of blogs and articles, you have a lot of flexibility. You must, however, ensure consistency and relevance. It requires a good understanding of your audiences. You must know their pain points and how you can solve them. You should provide answers to lingering questions your audiences may have. You then become a thought leader and the go-to source for information. Eventually, you will build a loyal customer base resulting in better conversions. Remember, coming up with the relevant content is a simple as:
Knowing your audience.
Knowing the needs of your audiences (different).
Determining the best type of content to use.
Having clarity about how the information will benefit them.
5. Your Website Does Not Inspire Trust
Even on the online platform, you must work very hard to build trust. You can make people distrust you through:
A poor design that does not look like you put any thought into it.
Spammy marketing.
Lack of social proof such as customer reviews.
No contact information.
Lack of clear policies, especially about refunds, product guarantee, warranty and shipping. Shipping, for example, contributes to over 60% of abandoned carts.
Asking for too much personal information.
Hard to use checkout which accounts for up to 27% of abandoned cars.
Lack of security features or trust seals.
6. You Are Confusing and Distracting Your Audiences
A good website should subtly lead audiences to the direction you want them to go. That is why a strong call To Action elicits specific responses. While it is true that your website gives it flexibility in terms of what you can put on it. You need to be careful about confusing your customers. When you have too much, all over, it may result in choice paralysis. You may achieve better conversion by limiting choice.
Even the way you communicate with collateral has a role to play. If you have too many banners, animations and ads, it can be distracting. You come across as trying too hard to push the product in their faces. It becomes a turn-off, and you will experience very high bounce rates. Minimize search marketing tools for best impact. Do not make them too prominent so that they distract the attention of the customer.
Final Thoughts
Could your web design be responsible for a decline in conversions? The answer is a resounding, yes! A good web design is very much like a well-thought-out brick-and-mortar store. You must pay due attention to web design. Ensure fast loading pages so that you do not lose your website visitors. It is important to keep up with measuring the performance of your website. Free tools like Google Analytics are especially helpful. You get to understand how your visitors interact with the content. You also measure bounce rates and other critical metrics.
Only then can you make the appropriate changes to keep them on your site longer. When you build traffic on your website, you generate leads. You can then turn the leads into conversions and loyal, repeat customers.
If you enjoyed this Mod, you might like to read more about the power of multi-touch attribution in marketing! Please share this Mod using the social links below. Any questions or comments? Let us know on Twitter!