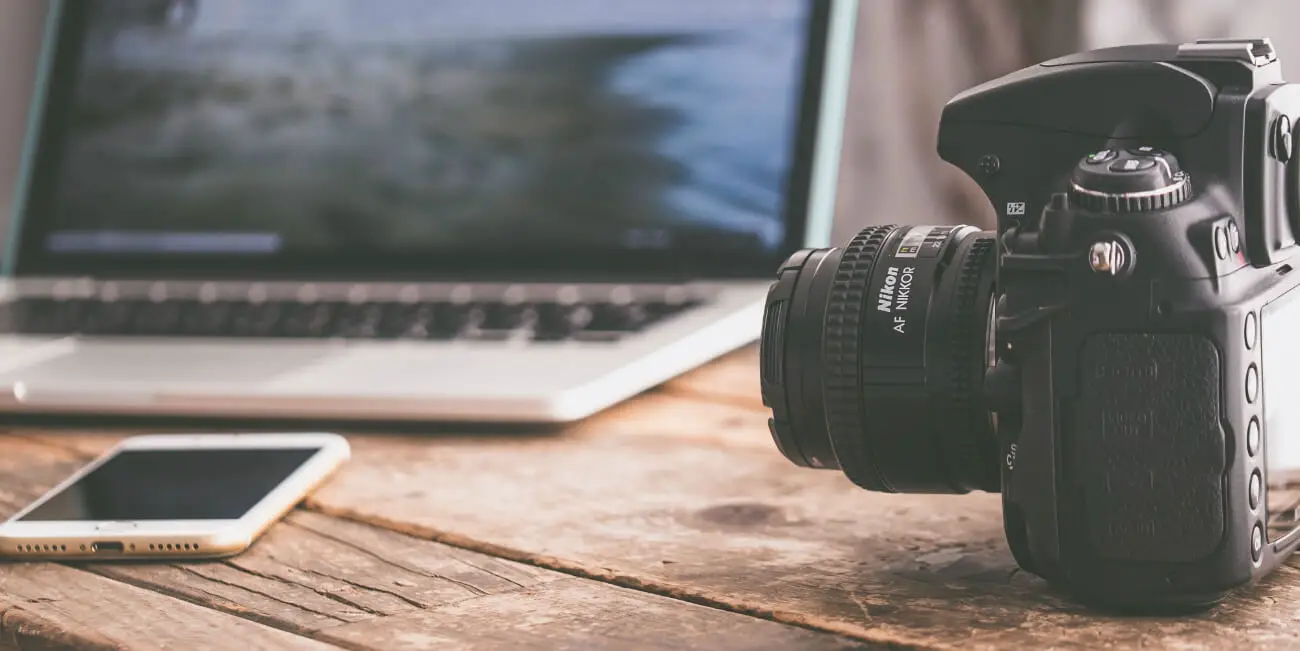 Video Marketing: Best Types of Videos to Use in Marketing in 2020
Every brand should have a video marketing strategy in 2020, but don't worry if you still haven't gotten on board with video..
While the idea of using videos in marketing isn't new, the sheer number of platforms that allow video content is unprecedented. Consumers are bombarded with videos everywhere they go online, which means they are becoming more accustomed to watching a video than reading a long blog post or article. In addition to keeping up with what your competitors are doing, you should create videos to engage viewers. Videos allow you to promote your business in new places that other mediums cannot, such as on a YouTube commercial block. With video, you have an opportunity to get creative by telling your brand's story in an engaging way that isn't available with written text.
A lot of brands are still hesitant to create videos because they are uncomfortable with the format. They might lack the funds to pay for professional-grade equipment or other resources. This hesitation is understandable, but don't let it stop you from benefitting from video marketing. The great news is that the proliferation of video has brought with it software that makes it easier than ever for amateur videographers to create professional-quality videos using the equipment they already have.
Today I'm going to share some of the hottest tips available to get you started creating videos for your brand that your audience will love. Get ready to learn everything you need to know about how to create a video marketing strategy for your brand!
Why Focus on Video Content Marketing?
A few years ago, video was just one part of a brand's marketing strategy. Video wasn't available on every platform, and consumers didn't expect to see their favorite brands producing videos. Fast forward to 2020, and video has become the center of most brands' marketing strategies. It's available on the biggest social media platforms, including Facebook, Instagram, TikTok, and YouTube. Video is easy to share through social media, text messaging, and email. Every video you create can be shared on multiple platforms to reach a broad audience of engaged viewers.
A 2020 report from Smart Insights found that 88 percent of marketers said that video gave them a strong ROI, compared to just 33 percent of marketers saying the same thing in 2015. In only five years, video has gone from a "nice to have" to an essential part of a marketer's toolkit.
The video trend isn't expected to go away anytime soon. According to forecasts from Zenith Media, in 2019, the average consumer spent 84 minutes watching videos online. In 2021, that number is expected to rise to 100 minutes per day. Ad spend on online video marketing will jump from $45 billion in 2019 to $61 billion in 2021.
These statistics alone might be enough to convince you to incorporate video into your marketing strategy. Make sure you have a specific plan, though, so your time and resources can be well spent. Videos can help you generate revenue, drive traffic to your website, and increase brand recognition if they are put in front of the right audiences at the right time.
5 Different Types of Videos to Create
One thing that stumps many marketers when they first foray into video marketing is what type of content to produce. Your videos should be unique and highlight the things that set your brand apart from everyone else. However, that doesn't mean you need to reinvent the wheel when it comes to creating video content.
When you're first starting, it can be helpful to try several types of videos to see what your audience engages with. You might want to focus on different stages of the funnel, so you reach your customers at all points in their journey. Before you start filming, make sure each video you create has a specific purpose and call to action so you can maximize your efforts and get the best ROI. These five types of video categories can get you started with your online video production:
1. Explainer Videos
Also sometimes referred to as "how-to" videos, explainer videos give viewers a detailed, step- by-step explanation of how to use your product or service. These videos educate consumers and put your brand in the position of a thought leader. When done well, they can also be extremely helpful for consumers who feel "stuck" or who want to get a better idea of how to use your product or service before they buy it. This example from Instagram Direct effectively shows users how to use the product in an entertaining yet helpful way.
2. Behind the Scenes Videos
These videos offer viewers a chance to get to know your organization on a more personal level. They can include interviews with people at the company and scenes from your office. They can also include surprising announcements, milestone celebrations, and any other content that showcases who your organization is. When done well, a behind the scenes video will leave viewers feeling like your organization lives its values. For example, Lady Carnarvon of Highclere Castle has created a series of behind the scenes videos that help her fans get a sense of what it's like to live in a castle.
3. Product Demonstrations
A product demonstration video is different from an explainer because it focuses on the benefits and unique features of a particular product your brand makes. There are a lot of ways to create a product demonstration video. It can compare a few similar products to help consumers decide which of your products to buy. It can also tell a story of the people who use your product.
4. Testimonials
People trust online reviews and testimonials more than anything. According to a recent study from online survey company Qualtrics, 93 percent of consumers read reviews online before making a purchase and use the information they learn from reviews to decide whether or not to proceed with their purchase. Video testimonials add a human element to online reviews. Consumers can see the people who have used and loved your product. They can relate to people in a video much easier than they can relate to anonymous words on a screen. Plus, video reviews offer a chance for customers to show how they use your product or service.
For these videos, you will need to reach out to customers and ask them to film a testimonial for you. You will find that several of your customers will be more than happy to share their stories about how your brand helped them solve a problem.
5. Branded mini-documentary
This is the most ambitious type of video on our list. It goes deeper than a behind the scenes video to show the journey of your brand. These videos let marketers use their storytelling skills in creative and meaningful ways that connect an audience with the brand. These videos can create brand awareness, build trust and credibility with your audience, and drive new conversions.
There is no limit to how you can use this style of storytelling for your brand. Many brands focus on their customers and create a mini-documentary that showcases how their customers benefit from their brand. Others use this style to tell stories about their leaders and employees. UberEATS has created a series of mini-documentaries highlighting how small business owners have incorporated Uber Eats into their business plan to increase traffic and generate more revenue.
Tools to Use When Creating Videos for Business
When you're ready to create videos for your brand, you'll need to enlist the help of tools that can turn your videos into professional-quality content. Here are some of the best videography tools available that we think every marketer needs in their toolkit.
1. HitFilm Express
There is a little bit of a learning curve for using this free software, especially if you are completely new to film editing. However, after spending some time getting familiar with it, HitFilm Express can help you create professional-quality videos without going over budget. Some features include sound effects, an audio mixer, and multiple transition options.
2. Fastreel
Create a video from your existing snapshots or videos without downloading any software with Fastreel. This user-friendly video editing software is excellent for beginners and uses drag-and- drop features to let you create a professional video in just a few clicks. You can add your own music to your new video or choose from one of their copyright-free tracks available in their digital library.
3. iMovie
If you are using a Mac or iOS device, you already have iMovie installed and ready to go. This movie editor from Apple is intuitive and easy to use. Add music and sound effects, or play around with the green screen by adding a huge variety of backgrounds to your film. Once your video is ready, easily share it on social media with just a click.
Takeaway
Video marketing is essential for brands in all industries in 2020. As more video editing tools become available, it is easier than ever for brands to create engaging content that engages audiences and drives website traffic. Use these video marketing ideas and tools to create your next masterpiece.
If you enjoyed this Mod, you might like to read more about these video templates for marketing purposes! Please share this Mod using the social links below. Any questions or comments? Let us know on Twitter!