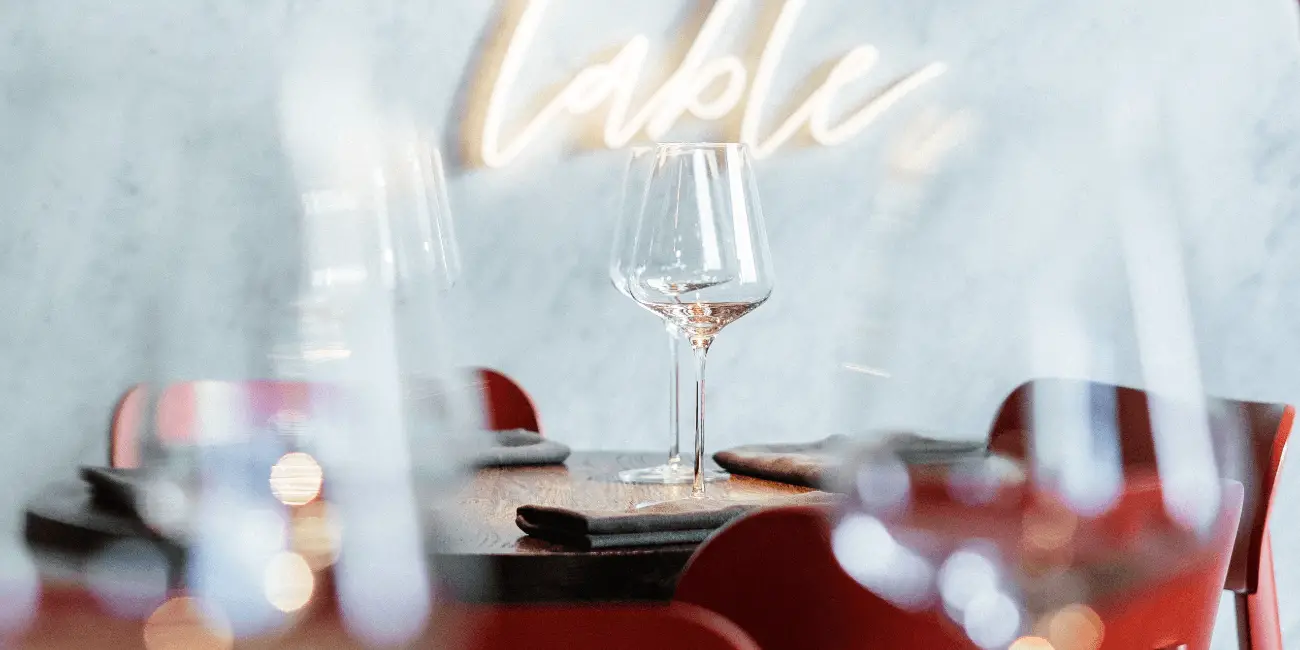 What Makes a Good Restaurant Management Software?
A restaurant management software is a crucial tool in any hotel or dining establishment. It helps to effectively run the restaurant by tracking the sales, inventories, and payrolls..
Restaurant owners and managers can also use a management tool to track employees and compare business practices in various locations. The system offers numerous features for either the entire restaurant or different niche restaurant types. Tools like BarSight can create a user-friendly restaurant management software to help in restaurant employee scheduling and track daily sales. They can also customize the manager log book for recording essential details. In this article you will learn what restaurant management software is, what makes a good restaurant management software, and its benefits!
What is a Restaurant Management Software?
A restaurant management software is a management application that is specially designed for the foodservice industry. The system comprises all back-end needs like staff schedule management and invoicing, simplifying your workload on a daily basis. The software also combines the typical POS systems with other billing tools, manages phone calls, offers actionable analytics, and takes table reservations. It also assists in marketing activities like building an online presence, loyalty programs, and CRM.
What Makes a GOOD Restaurant Management Software?
Your restaurant management software will be responsible for various, daily processes. Therefore, it is essential to look for the one that serves you better and caters to all your restaurant's needs. First, you have to identify the primary purpose of why you need the software. Then, list all necessary features that you would like the software to have. The following are some of the aspects that a good restaurant management software should have:
Software Type
What type of software do you need? Ensure you get software that perfectly fits your business. For instance, if you use an android device, then avoid all iPad systems. End-to-end software is ideal for a one-stop-shop since it is cost-effective.
Scaling
Look for software that can grow with your business in case you plan to franchise or expand it. Ensure the system can handle a rise in the number of employees, offers advanced large-scale analytics, provides multi-branch add-ons, and increases terminals and handheld devices. This will ensure you don't change the system as your business grows. It also helps to prevent interfering with the business or hindering your momentum.
Integration
No system is 100% perfect. Hence, you need to integrate your restaurant management software with other system applications to cater to your business needs. Therefore, your RMS integrates with other systems you use like Yelp or OpenTable for reservations. This ensures no time wastage when entering data repetitively into separate programs.
Ease of Use
Running a restaurant is not as simple as many people think. You should look for a system that is user-friendly and easy to fix problems once they arise. You need not spend time trying to troubleshoot your RMS during lunch or dinner rush hour. This might affect your business reputation.
Accessibility
Nowadays, many restaurant management softwares runs in the cloud, allowing you to access information regardless of where you are. This is awesome and makes it extremely simple to access your system from anywhere in the world.Through the cloud, your system will then sync and update all your data in real time.
Benefits of Restaurant Management Software
With the ever-evolving client requirements, management must work hard to meet the buyers' expectations while running all the restaurant's operations smoothly. The restaurant management software will help you accomplish all these processes in a fast and simple way. Here are some benefits of restaurant management software:
1. Organized Operations and Enhanced Productivity
Restaurant management software helps you facilitate menu changes and aid in restaurant employee scheduling, among other tasks. This ensures that everything runs as planned. Besides, the software system handles table distribution and price lookups tasks and allows employees to concentrate on other jobs. This helps to enhance customer experience and business growth.
2. Track Sales
This is one of the significant benefits of RMS since there are increased cash and credit card transactions. Tracking all these transactions can be a bit complex, but managers can track all sales data using Hybrid mobile app development. This data will help you have a record of all sold items. As a result, managers will be in a position to make better decisions for business growth.
3. Boost Customer Relationships
Your RMS will improve customer experience as a result of satisfaction. The software system enables restaurants to adjust the menu and decrease the waiting time. In addition, the system provides clients with different payment methods, either through cash, card, or cheque. This ensures that services are offered quickly, resulting in customer satisfaction.
4. Automatic Analysis
Your restaurant management software can help you produce reports automatically. It generates accurate reports on various marketing schemes such as discounts and loyalty programs. This enables the management to use powerful future strategies to enhance relationships with new and existing clients.
5. Employee Satisfaction
The restaurant employee scheduling software helps managers to manage the hours an employee works. This allows teams to swap shifts with other colleagues for convenience purposes. The system enables you to set certain parameters to find out employees who can easily swap shifts. This ensures that employees are satisfied and everyone can work at the time they are comfortable with. Plus, the system helps you maintain the required staff to make sure you don't exceed the labor budget.
6. Error Reduction
Writing down orders always leads to mistakes since the handwriting is not illegible. The software displays all orders on the screen, reducing the chances of making errors in order preparation. Besides, one can proofread what is in the manager log book easily.
7. Effective Use of Human Resources
The restaurant management software relieves the staff from doing time-consuming tasks like double-checking imbalances in sales and manual execution of cash register reconciliation. The time saved will be dedicated to better customer service, leading to an increase in profits.
Conclusion
A restaurant management software can play a crucial role in all foodservice industries. It helps to track sales, inventories, and payroll. The system you choose can also boost customer relationships by providing quick and better services, which leads to customer satisfaction. It also makes employees valued and trusted, resulting in increased productivity and profits as well. A good restaurant management software should have features such as being user-friendly and having better integration. It should also grow with your business.
If you enjoyed this Mod, you might like to read more about How to Launch your own E-Commerce Business! Please share this Mod on social media via the links below.