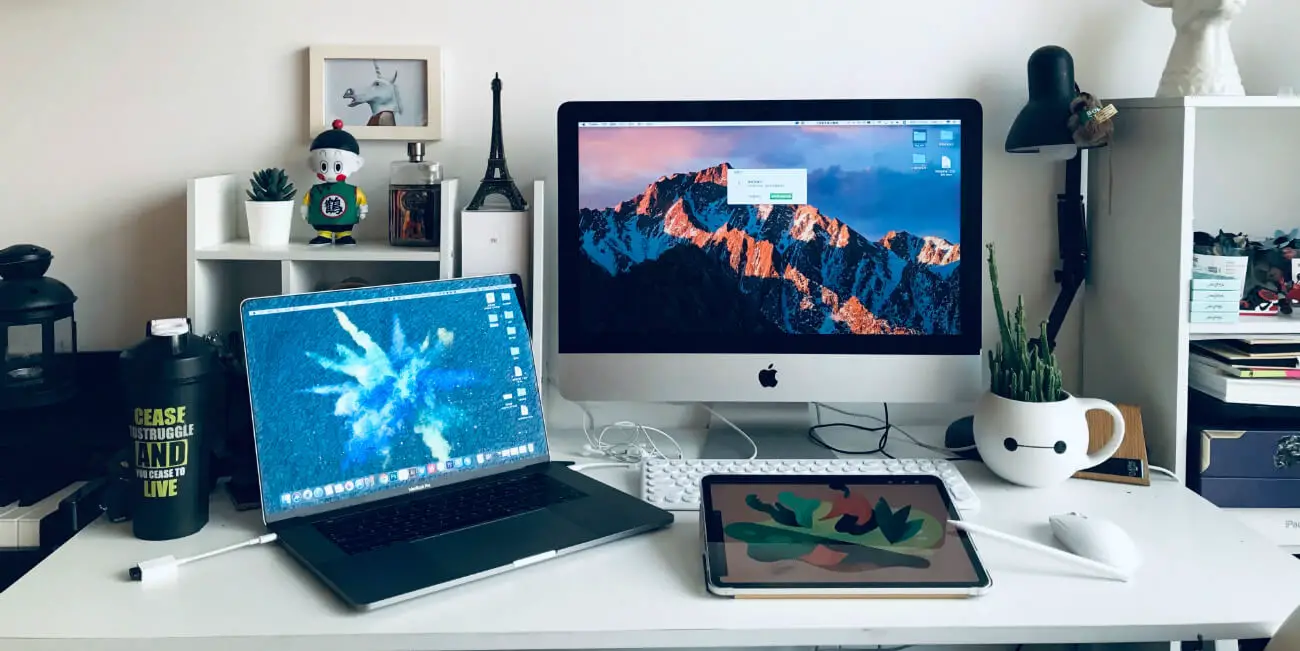 12 Home Decor Gadgets that Combine Functionality and Beauty
Do you love cool, useful, multifunctional gadgets but don't want your home to look like some robotic laboratory?
Well you're in luck! I've compiled a great list of what I've deemed some of the coolest home decor gadgets on the market. They're all incredibly useful, but won't become eyesores in your home. I've organized them based on what rooms you would likely put them in while totally recognizing that there's bound to be some overlap on at least a few items, so be sure to skim the whole list!
The Bedroom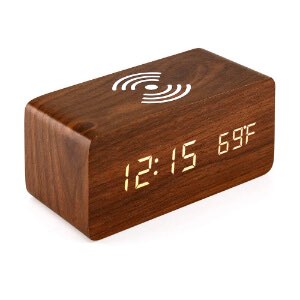 There are a lot of great multifunctional clocks out there, from bedside alarms like this one, to stunning wall clocks. This was one of my favorites because its nice wood finish doesn't make it look super techy, and yet it's a wireless charger, clock, thermometer, and Bluetooth speaker all rolled into one! Oh, and it also has voice control!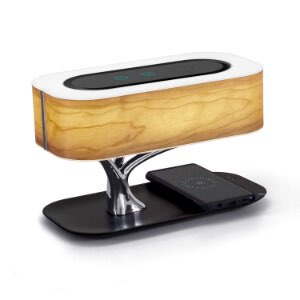 If you're not into clocks, this unique tabletop lamp offers a lot of the same benefits. The simple and neutral design allows it to fit seamlessly into practically any home decor design. But don't be fooled, it's also a wireless charger and Bluetooth speaker. On top of all that, it comes with a dimmer and a sleep mode, making it the perfect bedside lamp.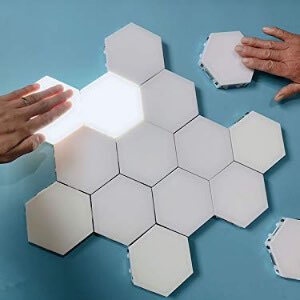 These are another beautiful option for bedroom lights. You can combine these hexagons however you like. Then, all it takes is a tap to turn them on, tile by tile.
The Living Room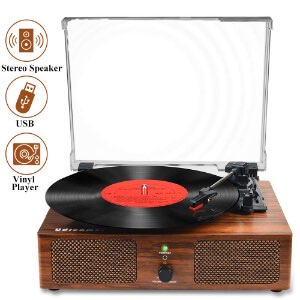 This record player is the perfect combination of retro style with modern technology. It not only plays the good ol' vinyls- it also serves as a Bluetooth speaker. So whether you want to take a musical trip back in time or jam to today's top songs, it's a beautiful all in one option.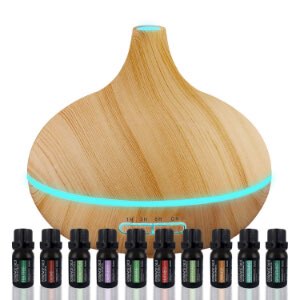 This essential oil diffuser is yet another example of how you can combine function with decor. Its purpose is pretty self explanatory, but its look allows it to add something to your interior design, as opposed to just being a glorified air freshener or, even worse, detracting from your overall style.
And hey, even if you're not a big believer in essential oils, who doesn't want their home to smell amazing?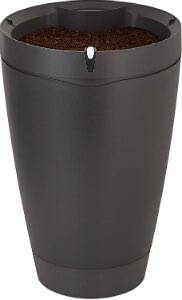 Plants are wonderful additions to your home decor. They add texture, color, and liveliness. Studies also show that plants can help decrease your stress and make you feel happier. Now the only trick, at least for most of us, is keeping those darn things alive! If you haven't ever let a plant die because you forgot to water it, then you are a better plant-parent than me.
Assuming you're more on my level, however, this home decor gadget is a pot that waters your plants for you. It provides up to a month of unattended watering with its sensors determining how much water your plant needs and when. You can even control it from an app! It comes in black, white, and red.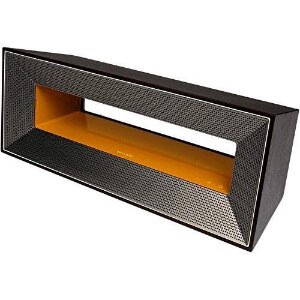 Okay so maybe plants still aren't your thing but you're still looking for a way to freshen up the place without adding a robot-looking contraption to your home. Enter this cool air purifier! This beauty adds to your home decor instead of taking away from it and cleans up the air while it's at it. That's what I call a win-win my friends.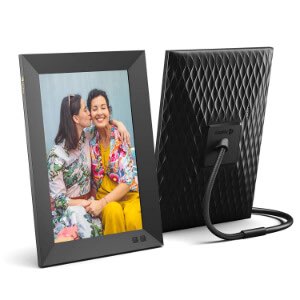 If you've heard of any of these gadgets, it's probably this one, but it's still worth mentioning! This digital frame lets you upload lots of different pictures so you can cycle through your favorites. You can add them from your computer or the app. It's also Amazon Alexa compatible! "Hey Alexa, show me the next photo!"
The Bathroom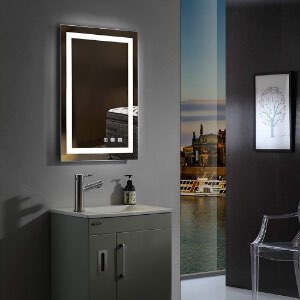 Singing in the shower just got a whole lot more interesting! This mirror looks exactly like a regular bathroom mirror but it's actually a Bluetooth speaker as well! It also has a dimming feature, an anti-fog switch, and can be installed vertically or horizontally.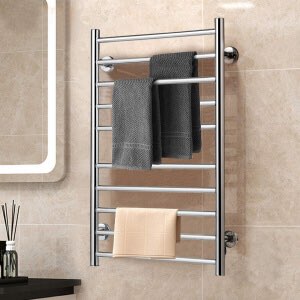 This is yet another item of home decor that you would never guess is actually a pretty techy gadget, so if you're going for the "hidden in plain sight" look, add this one to your list. For those of you that hate stepping out of a warm shower into a freezing, cold bathroom, this towel warmer will make it a lot more bearable! Just mount it and flip the switch to get a nice toasty post-shower towel.
The Office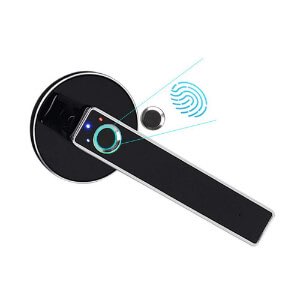 Sometimes you may need or want some extra security in your home, especially if you keep sensitive information in a home office, but you probably don't want your home to look like some sort of bank vault or something. This door handle is sleek, discrete, and unlocks with just the touch of a finger- literally. It fits any door, is easy to install, and automatic locking. Charge it for 30 minutes and it's good for a year!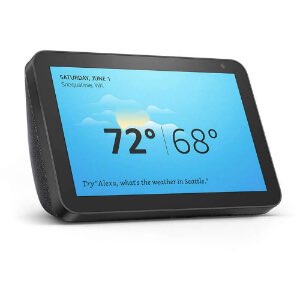 The Echo Show is a little mix of everything. It's a smart speaker, like Alexa, with quite a few more features. With this handy gadget, you can watch TV, listen to music, integrate it with your home security system and cameras, and make video calls. You can also use it to look at photos, recipes, calendars, and weather forecasts. It's a high tech home addition that's not much bigger than a picture with about a million times the functionality.
If you enjoyed this Mod, you might like to read more about these quick tips for setting up a home office! Please share this Mod using the social links below. Any questions or comments? Let us know on Twitter!