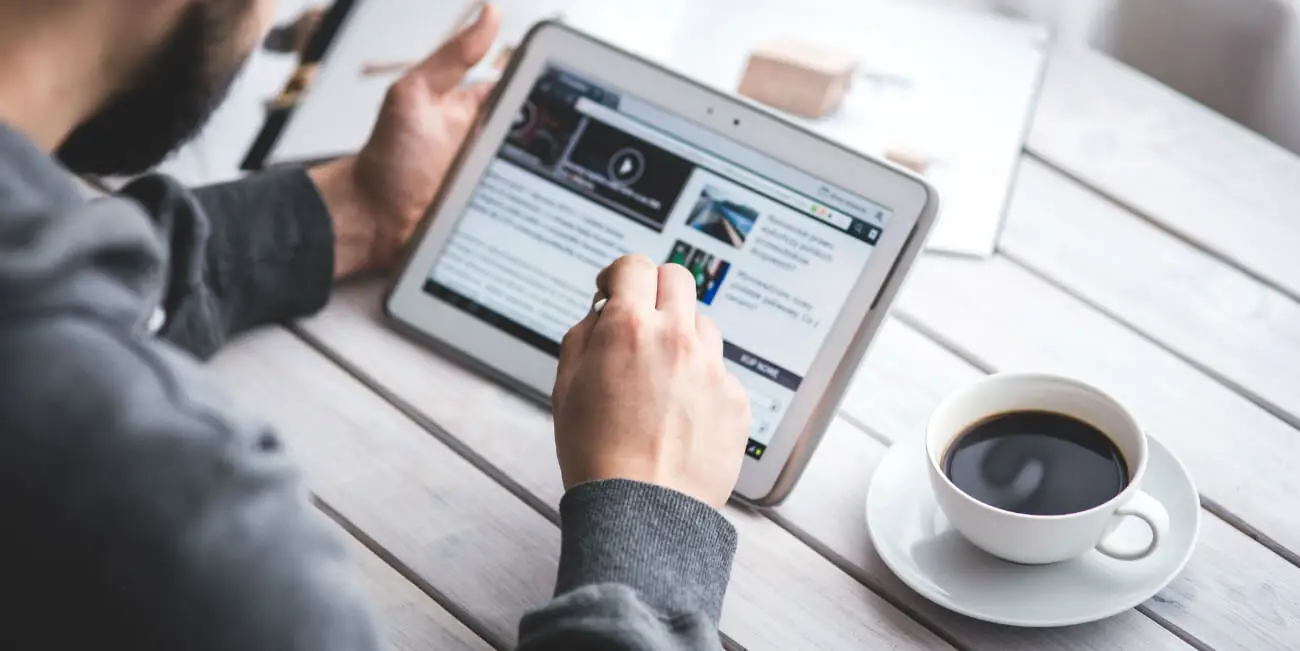 12 unexpected ecommerce tools you can use to drive business
There have always been barriers to success for e-commerce..
There weren't many e-commerce platforms around in the mid-90s. Concerns about security, cost, and coordination kept many businesses from making the move online. The few who actually took risk, made the most of SEO tricks and community tips to quickly create profitable business models, some of which have since turned into empires. E-commerce market shares grows rapidly every year, with online purchases being a central focus of global commerce. not to mention the appeal of remote work. Easy access to granular customer insights and higher levels of competition have pushed businesses to look for e-commerce tools that can give them an edge.
Most e-commerce tool lists focus on platforms that everyone pretty much understands and knows they need to have. Smaller e-commerce sites however, can capitalize on processes and tools that larger companies automate or overlook entirely. You may not expect these to be the best tools to drive your business, but this article will walk through why each of these tools is a resource that you should start using today. Let's get started.
1. Build e-commerce relationships
The key to successful business long-term, is investing in relationships. The social media platform LinkedIn is a center for network opportunities that you want to tap into. No matter what niche you're interested in, there's a community there. The Contact Out tool makes connecting with these community members easy. This tool helps you connect by email with influencers, suppliers, or partners that you may not have access to on the platform currently.
2. Find the right e-commerce products
Another important foundation for e-commerce success is product selection. There are a lot of ways to do research on niches and popular trends, but not as many e-commerce tools as you might think. For some, e-commerce IS Amazon. Our next unexpected tool, JungleScout, makes it easy to do product research and see what's most popular on the world's largest e-commerce platform. Whether you plan to sell on Amazon or on your own e-commerce site, this tool can help.
Many people are also interested in dropshipping. This site is a great resource for learning what products are hottest on AliExpress- a wholeseller used by many dropshipping companies.
3. Think about e-commerce tools for digital products
If you're looking to start a business for long-term growth, physical products can be difficult to scale. Fulfillment often requires extra help and with that, come the complications of running a bigger team. Digital products can help you expand over time without adding to your operational cost. This link will tell you more about selling digital products online.
Read more: 5 Management Tips for Digital Files
4. Becoming an e-commerce affiliate
If you're still figuring out how to sell online, then you might want to look at affiliate marketing. Selling is really the hardest part of any business venture and online is no exception. Affiliate marketing is a great way to get your hands dirty in the world of online sales. This article runs through affiliate marketing platforms that can help pull together your efforts, as you scale your work as an affiliate. Awin is just one of many, great affiliate platforms to join and start earning money.
5. Build your e-commerce store
So maybe now you're ready to build your first e-commerce site. It's common to see online stores that you want to emulate as you start looking at other sites in your niche. You might like the way that the site looks, the way the shopping cart feels, the checkout process, or maybe the way they organize their product categories. The Built with Technology Look Up tool helps you learn which services came together to build your favorite sites. Give it a go!
6. E-commerce tools to test your site and user experience
Once you actually build your site, you'll want someone to test it. It's great to have dedicated family and friends that will try out your shopping experience, but they might not offer the critical feedback you need. People who shop online regularly notice different things. It takes practice to record and communicate flaws in an online buying experience. Forums on Reddit are a great place to ask for feedback on your site design. Keep in mind that these evaluations can be subjective, which may or may not be helpful in your specific niche.
There is however, a tool to get trained users to share videos with feedback about your site. It's called UserTesting, and it can help you research the user experience of your site by your specific focus or niche. You may also want to sign up to be a tester and get paid for providing your own feedback. Testing sites could also be a great way to get a better understanding of the buying process and how you react to a site when you're shopping. It seems intuitive, but most of us don't think much about our reactions, because we're too busy reacting.
7. Unexpected tools for e-commerce SEO and marketing
Another important element of success in e-commerce is search engine optimization (SEO). For many online sellers, SEO feels complex and confusing. One simple way to get into the SEO game is to research and understand the most popular keywords that resonate with your customers. You can add the Keywords Everywhere extension to your browser to consistently show you a full list of keywords on any web page. Copy and make it your own.
Their Analyze Page option is also helpful for understanding the keyword saturation of blogs and product pages (a presentable challenge). This information can help you optimize your product listings and e-commerce site for more targeted traffic. If keyword optimization sounds daunting, then paid advertising is probably a little overwhelming too. Selz offers a managed ads plan to take care of paid ads for you for a set monthly fee.
8. Get e-commerce agreements in writing
If you're selling services online, contracts will be part of your everyday life. You'll also use them while working with partners and suppliers. If you don't have training in law, writing one of these contracts or knowing what a contract requires can be difficult. You want to protect your business, and Juro is one of our favorite e-commerce tools for just that. It helps with contract building and management. They also have some great case studies on their blog to help you better understand what your business will need if you decide to expand.
9. Get customer feedback in real-time
Most people know that customer awareness and feedback options are important, because they show new shoppers that they can trust your site. Feedback options can also give new visitors insight into your products. Some e-commerce sites have found success in launching a product that's not quite finished. Then, they use customer feedback to improve the product. This process builds relationships with those customers and makes them strong advocates for the brand.
It can be tricky to gather intel from big review sites. This e-commerce tool, Fomo, lets you give customers a chance to offer feedback directly on your site. Fomo integrates directly with almost every e-commerce platform out there, making it extremely easy to use.
10. Start early with customer loyalty
It is easy to focus entirely on new customers in e-commerce, but data shows the best returns come from loyal customers. Developing a customer loyalty program can be complex, especially as your business grows. #10 on our list of e-commerce tools, Antavo, can help your business develop an incredible loyalty program. If you still feel like you're not quite ready to launch a dedicated program, implementing an e-commerce tool for personalization could give your online store an edge, as well.
11. The price should be right
A large number of online shoppers will say that the price is very (or extremely) influential in their decision to purchase. 65% of shoppers look up price comparisons on their mobile devices while they're out shopping. If you don't know how your prices compare with the pricing of your competitors online, you put yourself at risk for losing a crucial sale. Price 2 Spy gives you insight into competitor prices. They also offer alerts and reports for more detailed analysis.
You can also compare Amazon prices using this website.
12. Make the most of your email
If you read about digital marketing, you probably know that many influencers say email is the most valuable channel. That said, it may be tricky to understand how well your email marketing is performing. Check out this ROI calculator for email from Neatly.io to better track the effectiveness of your email marketing.
It's an incredible time to sell online. Business processes that used to feel time-consuming and overwhelming are now becoming automated and simplified. There are hundreds of e-commerce tools that can help you refine and expand your business at an exponential rate. E-commerce success can show up where you least expect it, you just have to keep trying.
If you enjoyed this Mod, you might like to read about this app that connects founders with their co-founders! Please share this Mod using the social links below. Any questions or comments? Let us know on Twitter!