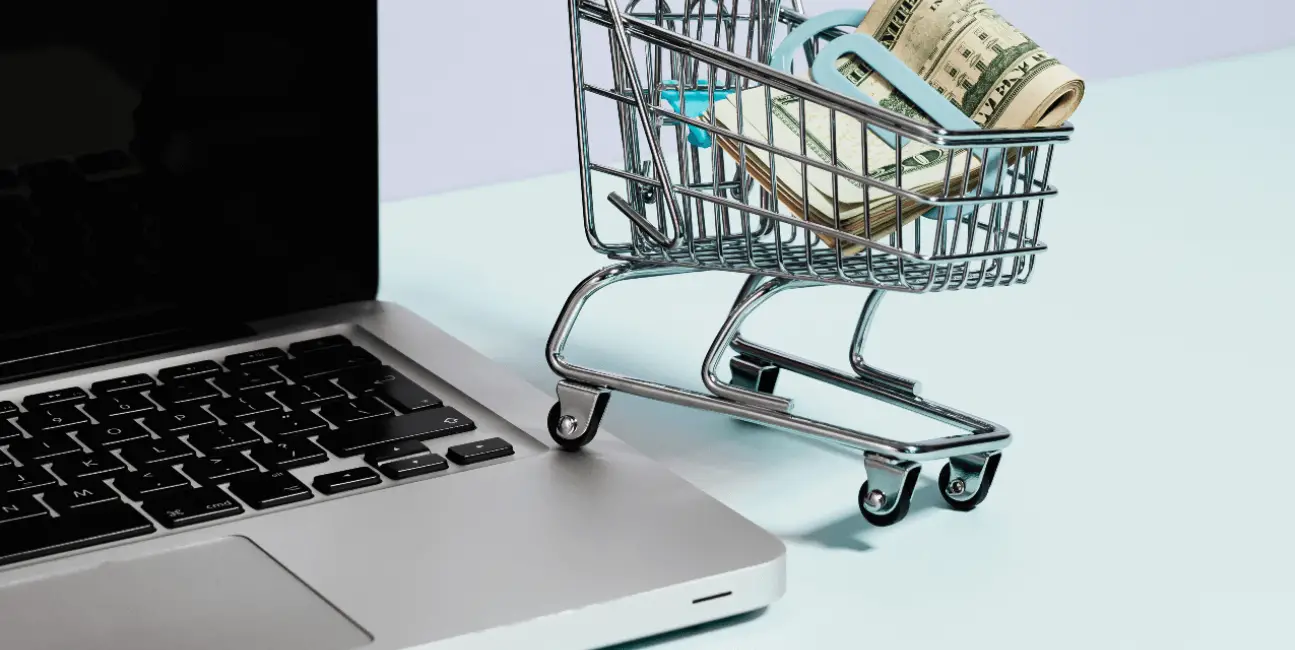 5 Tips To Launching Your Own E-commerce Application Business
The first mobile app was the 'snake' arcade game by Nokia that was invented in 1997. Since then, mobile apps have attained an explosive amount of growth..
According to some research, 218 billion apps were downloaded in 2020. This just goes to show how mobile apps are used extensively in our world today. Many businesses are capitalizing on this trend and using reliable companies like C-mple Solutions to create personalized apps that cater to their specific market demographic. This is a vital strategy that boosts growth in all business segments, from e-commerce to the dating scope.
What Are E-commerce Applications?
E-commerce applications are apps that are specifically designed for online shopping. There is an app for almost everything in the app stores. Online stores make e-commerce apps for their shoppers to simplify the whole shopping process and enable faster communication with their staff, customers, and more.
How do E-commerce Applications Transform Businesses?
Every smartphone user has various applications on their phone that they use frequently. Having an e-commerce application for your business gives you an edge over the competition because of this. Here's how e-commerce apps can transform businesses:
Boosts Interactions
Having an app means that your customers will communicate easily with customer support any time they need help with something. This boosts interactions between your e-commerce business and your customers. You get to know their likes, dislikes and help them one-on-one. These live interactions make customers feel like they know your business better and give them confidence in your business.
Enhances Customer Retention
A customer having your e-commerce business app on their phone means that they will come back to shop again. The more they keep the app installed on their phone, the more they will be able to see your products easily and keep coming back for more. E-commerce applications foster customer loyalty.
Increases Revenue
Having an app for your store will increase sales and revenue. Your app provides a convenient way for customers to shop and check out faster instead of going to your website to scroll through products. Customers can also easily save products they want to purchase later and have quicker check-outs whenever they use the app.
Tips For Launching Your Own E-commerce Application Business
If you are hesitant about launching an app for your online store or you are unsure of how to go about it, here are 5 tips to help clear your doubts and encourage you to take that big step:
1. Customize Your Design Appropriately
E-commerce applications may have basic features like Add to cart, Check-out, or Similar products. However, it's always wise to ensure that your application is customized to your particular store. Have a similar theme to the one on your website. If you have a website, make sure that the app is relevant to your target market, and add all features that cater to your store. Be clear about what you want the app to include. Always do your research beforehand and look around at what your competitors are offering. When it's time for your app design, bring better ideas to the table. Offer your customers a better app than your competitors to keep them coming back for more.
2. Get A Professional App Developer
When developing your app, you will need either an in-house developer or a company specializing in making apps to do the work for you. An in-house developer will be akin to an employee, and they don't come cheap. These developers tend to cost an arm and a leg, although they will always be there to ensure that the app is up and working at all times. However, if you are working on a low budget or are not interested in a long-term commitment, you can talk to a reputable app development company to have everything sorted for you. These can be quite affordable, qualified, and specialize in creating apps dedicated to your business needs. All you have to do is give them an idea of what you need, and they will take all the app-creating pressure off your shoulders.
3. Test The Application Prototype
An application prototype is a mock-up of the end application; it shows how your app will look and function. Before launching your app, you need to test it. Go ahead and get criticism from around your peers, if possible. This will be helpful because it allows you to tweak the design to fit your customer's preferences and needs before releasing the finished product. Therefore, mobilize family, friends, and acquaintances to test it for you and give you genuine feedback.
4. Have A Pre-launch Plan
A pre-launch plan does not have to be big and fancy, but it has to impact. Something well-planned in advance will create enough buzz around the app, which you need for your actual launch. Place the app in front of people's eyes and get them talking about it. One way to do this is by using the help of bloggers and social media influencers. Create social media pages around the app, have convincing copy about its uses, and small videos about how the app works. You can also include reviews and feedback from people who have already used the prototype.
5. Launch The App
After completing all the other steps, now it's time to launch your app. Whether you are launching it on Google Play Store or Apple App Store, there will be submission guidelines on each platform. Always follow the set guidelines while submitting. As you launch your app, keep in mind that there are thousands of applications being launched every day. Your application could easily go into oblivion and remain in the dark corners of the app store if you just leave it there and do nothing about it. Optimize your e-commerce application by using compelling descriptions and appropriate targeted keywords that align with your store. Also, keep your screenshots as clear and as concise as possible. Promote your app to ensure that it is easy to find by your customers and potential customers. Stay up to date with customer reviews to know what's working for them and what needs improvement. Remember, the customer is (usually) right.
Why do Smartphone Applications Offer a Competitive Advantage in the E-Commerce Industry?
Additionally, while there are many ways to shop online, mobile applications in particular offer a more robust and user friendly experience, for several reasons:
Effective communication: Applications use push notifications to communicate with customers. Studies have shown that customers are far more likely to notice push notifications than any other form of communication, especially email and SMSes. With emails and SMSes, customers may not see your message amongst the hundreds of other unread messages. Push notifications allow a direct form of communication with customers.
Competitive Edge: Customers will always choose your business over your competition who do not have an app because apps offer a far better user experience than websites. They load faster, can have high resolution images which load instantly, fluid animations, and offline content. Studies have also shown that the majority of users prefer apps over websites because of this.
Retention: Customers are also far less likely to forget about your business due to the constant engagement an app can bring through push notifications.
Brand Recognition: Customers are far more likely to trust a brand that has a smartphone application versus one that doesn't.
Advanced Marketing Techniques: Cart abandonment can be drastically reduced since customers can receive a push notification about any items left in their cart.
Personalized Shopping Experience: Since customers have to log in in order to use an app, they can receive personalized shopping recommendations based on their shopping history.
Conclusion
Creating an application for your e-commerce business can be exciting and scary at the same time. However, using a dedicated company such as C-mple Solutions can get you the unmatched quality of a professional, user-friendly application for your business at affordable prices, saving you time and money.
An e-commerce application is an investment in your business, just like marketing. You can easily use it to boost sales and awareness for your products. Do not miss out on this big opportunity to scale your business to the great heights you dream of. If you enjoyed this Mod, you might like to read more about these 5 Strategies to Grow Your Twitter Account, Faster! Please share this Mod using the social links below.