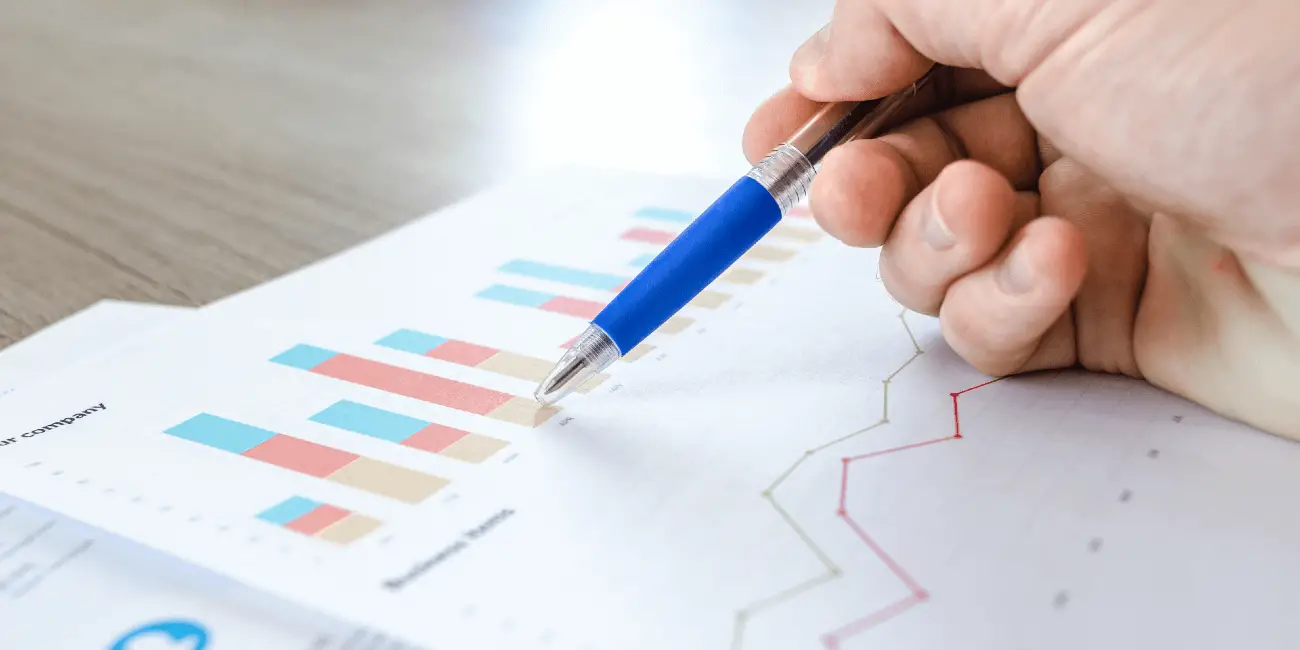 5 Ways That Financial Models Can Save Your Company
In the global corporate world, financial models are a necessity. Businesses use these models as a guide for strategic decision-making and future company plans..
Both start-ups and well-established businesses have to create various financial representations to forecast the financial future of the firm. Different models are required for different situations to make appropriate decisions. Let's look at the financial models a business can adapt and how they benefit a company.
What Is A Financial Model?
A financial model is a tool that analyzes critical finance, accounting, and business metrics to build an abstract representation of a company's financial situation. Typically, built-in spreadsheet software such as MS Excel visualizes the company's current financial situation and predicts future performance. The models are based on the company's past performance and assumptions about the future that can influence the revenue, earnings, and cash flow. This forecast can help a business make vital decisions on investments, potential mergers, and acquisitions, or even stock pricing.
As a model representation of the real-world financial situation, business executives can use them to estimate the cost of a proposed project. They can also use the model to value the business or compare it with the competitors in the industry. Professionals in financial planning and analysis build financial models. These can be accountants, investment bankers, or equity research analysts. Companies can also have financial advisors such as Canaree to build you a simplified financial model for your business.
Types of Financial Models
Because of these diverse sets of business needs, different financial models are created depending on the company's financial goals. Here are some of the most common models:
1. Three Statement Model
This model is the most common for financial forecasts. It gives a comprehensive outlook of your company's financial situation by combining your three primary financial statements- the balance sheet, income statement, and cash flow statement, in one model. Analyzing the financial history, current standing, and expected future performance indicates how operation decisions will affect the company.
2. Discounted Cash Flow (DCF) Model
This model works based on the three-statement model. It allows the company to estimate the current value of an investment based on future cash flow. This model can be used to value shares of a company and potential investments that affect cash flow by making these predictions.
3. Merger & Acquisition Model (M & A)
M&A estimates the impact of a merger and acquisition on the share of the newly formed company. It helps determine whether it's beneficial to merge with another company. With this calculation, investors can make a decision.
4. Initial Public Offering (IPO) Model
Before a company goes public, investment bankers and corporate development professionals create a model to value the business. The IPO model gives investors and the company an idea of how much it's worth.
5. Budget Model
Financial professionals use this model to generate a budget for the upcoming fiscal year. Using figures from the income statement, they can use the historical profits and losses to understand the current financial standing and then budget for the future.
5 Ways That Financial Models Can Save Your Company
Financial models can help protect your company's investment by helping mitigate the risks. As you project the company financials, you can make better decisions to make the business profitable. Let's take a closer look at the benefits of these models.
1. You Can Minimize Company's Risks
Financial models help you understand the risks of a potential investment, merger, or IPO. You can use the simplified E-Commerce financial model from Canaree to map out your financials. This forecast will help you understand the impact of a specific business decision. The company can lower the risks involved if they plan to enter a new market, launch a new product or change the product pricing.
2. You Get Instant Feedback
During business planning and analysis, you need to make decisions fast. Creating financial models provides instant feedback for things that could have taken years. Since it uses a mathematical model, any changes you make on the formula automatically change the values of the expected financial output. Canaree provides templates for companies to use which are editable in real-time. Once you input all your business numbers, you get automated advice and feedback, and you can make changes to your forecast.
3. You Can Communicate Results with Your Team
Today's business world is fast and digital. In a company setting, you need to communicate with the internal and external stakeholders fast enough to make decisions. Financial models come in handy because they are sharable to the entire team in different locations. When using a financial model, you can invite team members to adjust or comment on the models and get everyone on the same page. This saves the company time and money.
4. You Can Avoid Making Losses
Financial models are crucial in understanding the business better. Companies can understand the business elements by factoring in the historical performance, income, and profits from previous years. The models such as SaaS on Canaree help the business to see how profitable it can be. The team can also study what factors contributed to the past losses and plan to improve the future.
5. You Can Make Accurate Budgets
Budget forecasts can be made using financial models in the company. Based on the analysis, a company can budget much more accurately. In case the cash flow is not enough, you can make decisions on the funding strategy. For most start-ups, it's essential to analyze the cash you have and how much revenue is coming in. Budget models come in handy to help in decision making.
Summary
Financial models are critical when making strategic business decisions. Every department in the company relies on the finances available in the business. To better understand your company, it's essential to use the available financial models to forecast the future of your business. These models are vital in keeping track of the company's revenue, investments, and planning for the future. If you enjoyed this Mod, you might like to read more about these 7 ways to make money online with low capital! Please share this Mod using the social links below.