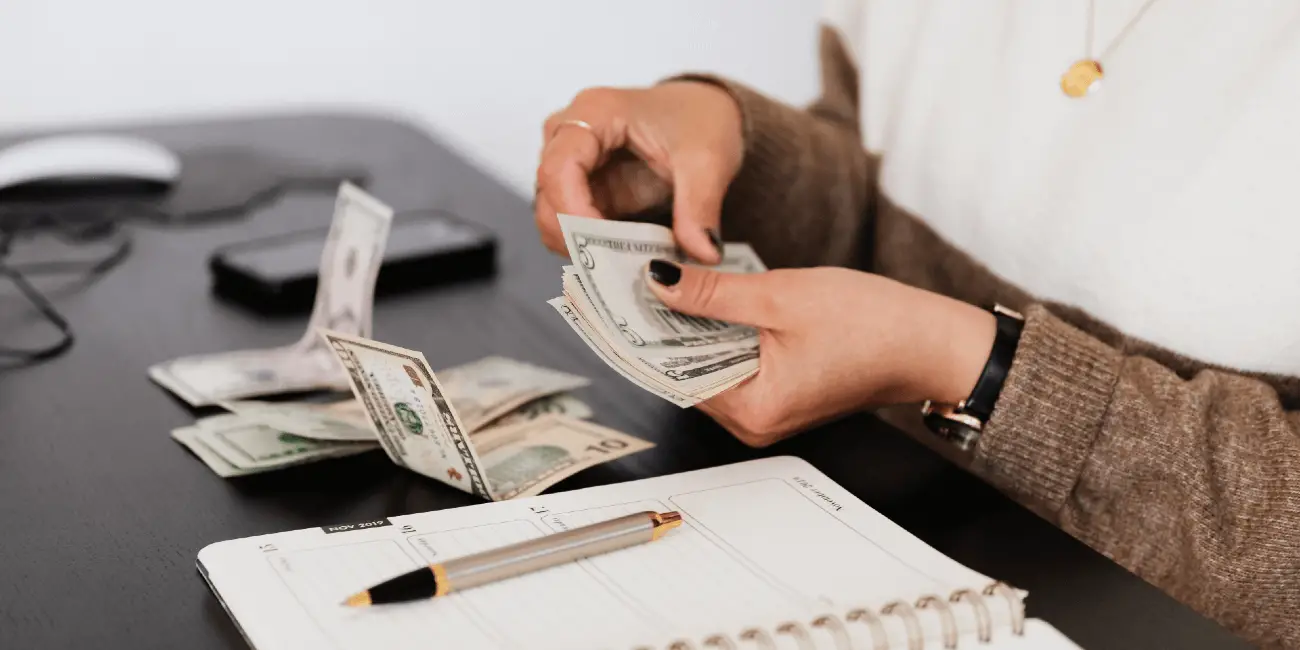 7 Easy Ways To Make Money Online With Low Capital
Making money online can be a solution for a variety of problems..
You could be a student trying to pay your rent, someone looking to earn a few extra bucks, or maybe a person who wants to quit their job and become financially independent. Whatever your reason for making money online, there are many ways you can go about it – or you could even combine different approaches. Hence, here are seven ways to make money online with low capital.
1. Dropshipping
The first method for earning money online with low capital is drop shipping. To put it simply, a dropshipping business is one where you act as a third party between customers and the dropshipper supplying the products. Here's the basic idea of how the purchase process would go:
Your customer places an order in your online store.
Your store automatically sends the order to your dropshipper.
Your dropshipper prepares and sends the order directly to the customer.
The best part about dropshipping is that you don't actually need to have all of these products with you, which means you don't need to spend money or effort on storage. Moreover, you won't even be handling the shipping. Your job is to create a store and attract customers to it through marketing and advertising. And then you just collect their orders and direct them to the dropshipper.
The downside of dropshipping, of course, is that you don't have much control over the products themselves as well as the shipping. This means that you can't properly manage all the customer complaints you receive. However, if you find that customers often complain about the products from a particular dropshipper you work with, you can simply change the dropshipper.
2. Blogging
Another way to earn money online with low capital investments is through blogging. If you have any kind of experience writing, you will probably be able to start and maintain your very own blog and earn money from it. Besides, blogging can also be a very personal thing which means you can write about your passions, interests, hobbies, and so on.
Another great thing about blogging? You don't necessarily have to be an expert in the field you chose. In fact, you could even be a beginner who wants to learn about the subject which means you can document your journey on your blog. For example, you might want to take up baking which you have very little experience with or no experience at all. You can start a blog about baking specifically targeted towards beginners like you.
Starting a blog can cost money depending on the platform you choose. But there are some free platforms like Blogger that you can consider or even social media platforms where your account would serve as a blog of some kind. In addition to that, blogging is not necessarily about writing. If your blog is dedicated to photography, imagery will be your primary type of content to publish.
One of the best things about blogging is that you can make money in various ways. You can use Google AdSense or blog ad networks to host ads or affiliate marketing to promote brands, products, and services. The downside of blogging is that it might take a bit more time for you to actually start earning good money. Content creation can also be time-consuming, so you need to consider how much effort and patience you are willing to spend on blogging.
3. Information Products
Working with information products is somewhat like having an online store while also working with blogging. To put it simply, information products are not physical items but rather pieces of digital information. To give you a better idea of what this means, here are the most popular formats and types of digital information products:
Text: Travelling guides, instructional or how-to books, and all other sorts of e-books.
Video: Interviews, how-to videos and guides, webinars, and so on.
Audio: Audio interviews, podcasts, audio courses, and so on.
The main idea behind information products is that they don't have to be physical to be of value. Most of the time, they provide some kind of information or knowledge serving as a piece of education content. When you put these products up for sale, you will be making passive income as they will be sold just like physical products in an online store with dropshipping. But at the same time, you will probably have to be creating them yourself which means you will be closely working with content creation.
Obviously, you will have to use very similar marketing and advertising techniques for improving the ratings of your product listings or website where you list them as you would when promoting your blog or dropshipping online store. Once again, be ready to spend time and effort on creating the products and then advertising them. Alternatively, you can purchase the products from their creators and then sell them yourself.
4. Affiliate Marketing
As mentioned earlier, affiliate marketing is one of the ways to make money with blogging, but it can actually be used in other ways apart from blogging. In a way, affiliate marketing is also similar to dropshipping, but there are actually many differences between the two which could lead you to choosing one over the other.
After you have picked a niche, you will need to find an affiliate partner or multiple partners for whom you will become an affiliate marketer. To find an affiliate marketer, you can use special sites like CJ Affiliate or Clickbank or you can even become an Amazon affiliate. Alternatively, you can check out big brands because many of them actually have their own affiliate programs that you can enter.
As an affiliate marketer, you will have to use your unique links to the products you are promoting from a particular brand. When a customer clicks on your link, goes on the product page, and purchases the product, you get a percentage of the sale or commission for attracting that customer and having them buy the product. Commissions can vary depending on different factors, but they are often somewhere between 5-25% for regular products and 50%+ for digital information products. Compared to dropshipping, affiliate marketing is much easier to execute and less risky when it comes to reputation. However, you could potentially end up spending a lot of money on advertising and marketing and you will have to invest a lot of your time and energy into driving traffic to your website or blog where the affiliate links are.
5. YouTube Channel
Like blogging, creating online videos involves content creation but of a slightly different kind. A YouTube channel can be very profitable and could also provide you with a platform for being creative, following your passion, or expressing yourself in a unique way. But this, of course, comes at a cost. As experts from the best paper writing service reviews sites put it, "YouTube is a major platform with tons of opportunities for creators of all kinds. However, there is a lot of competition and there are many established YouTubers you will have to compete with if you are only starting out on the platform now."
To make your YouTube channel grow, you will need to develop a posting schedule and follow it to have videos published regularly. You will also have to cross-promote your channel on social media platforms and find other ways to advertise it if you want to see faster subscriber growth. On YouTube, you can earn money through affiliate marketing, ads, or even by having your own Patreon account. However, video creation can be very time-consuming and it can also take some time before you start actually making good money with your channel.
6. E-Book Publishing
As mentioned earlier, digital information products are a great way to earn money online with low capital, but if you want to do something more niche, consider e-book publishing. Amazon's KDP program lets authors publish their books with next to no effort, but you can also consider other platforms like Smashwords that list your e-book for you on multiple stores at once (e.g. Amazon, Barnes & Noble, Kobo, etc.) There are three directors to take with e-books:
Poetry: Not very likely to turn in a big profit, but it could be your side passion project. If you have a good social media following and/or you are an influencer, releasing a poetry book could actually work quite well.
Fiction: Indie authors have many different ways of earning money with their books even when selling them as e-books. A series of books could actually work quite well, but you still need to try to grow your social media following for promoting your work.
Non-fiction: Anything from recipe collections to how-to guides can work perfectly for e-book publishing. You could even turn in a profit without having a social media following to promote these.
7. Mix and Match
Last but not least, maybe you are not looking to earn particularly a lot of money with e-book publishing. If this is the case, you can consider mixing and matching different approaches such as:
Online Surveys: You get paid for taking surveys.
Cash Back, Promo Codes, Discounts: You save money while shopping online.
Web Searching: You get paid for surfing the net.
App and Website Reviews: You get paid for testing apps and websites and then writing reviews about them.
Final Thoughts
All in all, making money online with low capital is absolutely possible. Moreover, you have so many different options to choose from that you can also combine some of these approaches to earn even more. If you enjoyed this Mod, you might like to read more about these why social proof can increase customer conversion rates! Please share this Mod using the social links below.