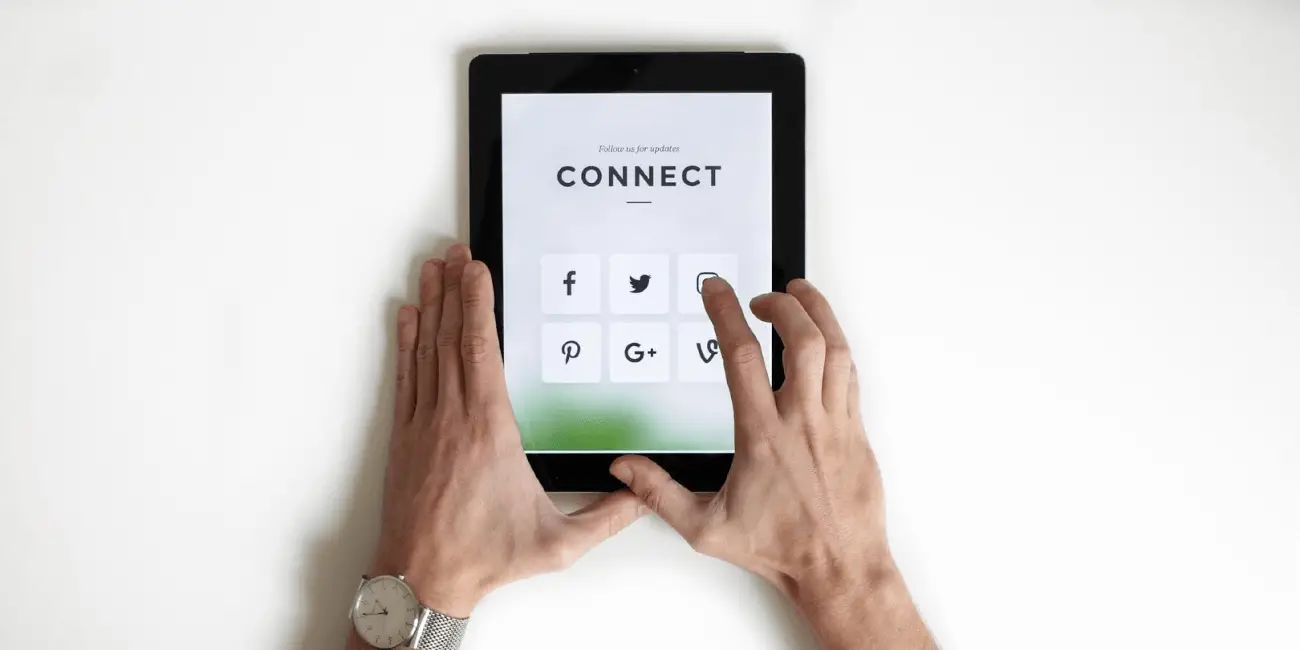 9 Effective Instagram Marketing Tips for 2021
Even though Instagram is not the most popular social network, the fact that it boasts over one billion users still makes it an incredible marketing avenue to pursue..
It can work well for you whether you're an entrepreneur, a small or a large business, or simply looking to promote a personal brand. The platform keeps evolving to stay on top of the demands imposed by the emergence of other social networks. As a result, the marketing tactics you employ on Instagram have to evolve as well. In this Mod, I'll be looking at nine of the best marketing tips you should rely on in 2021 in order to broaden your reach, gain more followers, and achieve your Instagram marketing goals.
1. Switch to Instagram Business
If you're still using a regular Instagram account, you're missing out on the powerful features of Instagram Insights. Switching to a business account is very easy, and it will require a couple of clicks. Just go to Instagram's settings and follow the instructions there. Once you've moved to a Business Account, you will be able to access Insights, which will give you a plethora of useful information about your reach, clicks, impressions, and so on. All of this information will then help you gauge the success of your campaigns and determine what needs to change and what your audience actually likes.
2. Spice up Your Profile
Even though Instagram's bio section is rather on the small side, there's still plenty of information you can provide. If you have a website, add the link here. If you have more than one, you can use LinkTree or a similar app to provide access to them all. You can always keep switching the link in your bio to reflect your latest offer or a product/service you're looking to promote at the moment. Make sure your bio is in line with what your target audience will be interested in. Use powerful words that describe your brand best, along with a striking but not overdone, profile image. You can also use hashtags in your bio. However, you can utilize hashtags much better in captions, so you might want to leave them out here and focus on the message rather than the algorithm.
3. Consider Your Goals
You can use Instagram for a number of things: reaching new audiences, boosting sales, sussing out what a certain demographic is interested in, building a community, and so on. As these opportunities are practically endless, you need to carefully choose your goals. It's important so that you don't get lost trying to achieve everything at once and ultimately fail.
Instagram now offers plenty of ways to attract attention: feeds, reels, stories, IGTV. You don't need to use all of these channels. Just go for the ones that will help you reach your overarching goal. Depending on what that is, you will be able to apply some of these tips more effectively, while others might not apply to you as much. If you're new to Instagram marketing, start small with one or two goals. As your profile grows, you'll add some new ones.
4. Set up Stories Highlights
If you like to use Instagram Stories, for example, to talk about a specific product or to showcase a service, or if you've done a Q&A or some other type of online event, save these Stories to highlights. This will keep them on your profile indefinitely, allowing your followers to access them at their own convenience. While the pull of Stories is precisely the fact that they are temporary and that they rely heavily on FOMO, sometimes it's good to make them available at a later date – especially if they cover an important topic.
5. Consider When You Post
You can read up on the best times to post on the platform and start your marketing campaign from there. However, as your following grows and your engagement rates improve, you will also start to notice when your own followers are most active and ready to engage with you. Also, make sure you consider different times for different activities. For example, a morning feed post might gain the most engagement, and Stories are more likely to be watched in the evening.
As the platform never sleeps, you may have to reconsider your social media working hours and try to be present when your followers are online en masse. That way, you can benefit from real-time engagement, enter into valuable conversations with your followers, and establish yourself as a brand that cares. You'll build a vibrant community, as opposed to existing just for the marketing.
6. Work With Influencers
Influencers are still one of the most popular social media marketing strategies used by brands. However, the landscape of influencer marketing is slowly changing, and it is moving more towards micro-influencer marketing. Instead of looking at the sheer numbers and trying to find an influencer who has a huge following, try to find those who are genuinely interested in working with your brand. Those who are already fans and who have recommended your products. Those who love the kinds of things you do and who would very likely be interested in promoting you, too.
The main metric of influencer campaign success is not just the sheer reach – it's how many conversions you get. If you work with a huge name (which naturally also costs more), and they only manage to secure 100 conversions, that may not be as profitable as working with a smaller, more affordable influencer who can give you 50 conversions but provide a much better ROI.
7. Sell on Instagram
Instagram Shopping is also becoming an increasingly popular way to shop, and customers are making good use of it. You can now check out on the platform itself without the need to switch apps, copy and paste links, and worry about items getting lost from your cart. If your business is ecommerce, you can truly leverage the power of this Instagram feature. If you do decide to use it, just make sure your feed is not all about the sales. Yes, your customers will love the opportunity, but most of them still come to social media in order to engage and relax, not spend their money. Shoving nothing but sales under their noses will quickly drive them away.
8. Rely on User-Generated Content
Social media allows you plenty of opportunities to utilize user-generated content in the most natural way possible. And the beauty of user-generated content is twofold. One, you don't have to worry as much about content creation, as there's an image or a story readily available for you to share. This cuts down on your content production costs (if not your content posting times, since you still need to find that content to repost). And two, UGC also shines a light on your customers and followers. We all know word-of-mouth is still one of the best ways to attract new customers.
The magic of user-generated content lies in the fact that it is trusted much more than brand-generated content. After all, how likely is a brand to say anything other than the absolute best about their products or services? On the other hand, users, aka regular people, are considered to be much more trustworthy because they have no agenda. They're able to speak their mind freely, and thus any recommendation or rave is likely to be genuine. When sharing user-generated content, try to choose the kinds of users that are most likely to appeal to your target audience. On top of that, always go for content that expresses genuine experiences and opinions. You may even share a less-than-stellar experience with your brand and show how you've addressed it.
9. Go for a Specific Look
To achieve the most visually appealing effect on your profile, try to establish some sort of direction for it. A feed that is full of random images or images that clash with one another does not make for a very pleasant scroll. You can use the same preset across all your images, for example. You can use a filter, too, as long as it does not distort reality. Try to work out some kind of uniformity/ You want to ensure your posts go nicely with each other and support your brand image.
You won't always be able to achieve a uniform effect, and that's perfectly fine. As long as you have some sort of thread weaving through all of your posts, you'll have achieved the desired effect. You want people to be able to identify an image as yours without having to look at who posted it – making you recognizable and ultimately famous on Instagram.
Final Thoughts
Have some of these Instagram marketing tips in mind when looking to promote your business (or a client's business) on the platform in 2021. With some effort, they will certainly help you achieve your goals and grow your business. You don't have to use all of them – but I hope that at least one or two will help you out. If you enjoyed this Mod, you might like to read more about these 8 digital marketing lessons for 2021! Please share this Mod using the social links below.