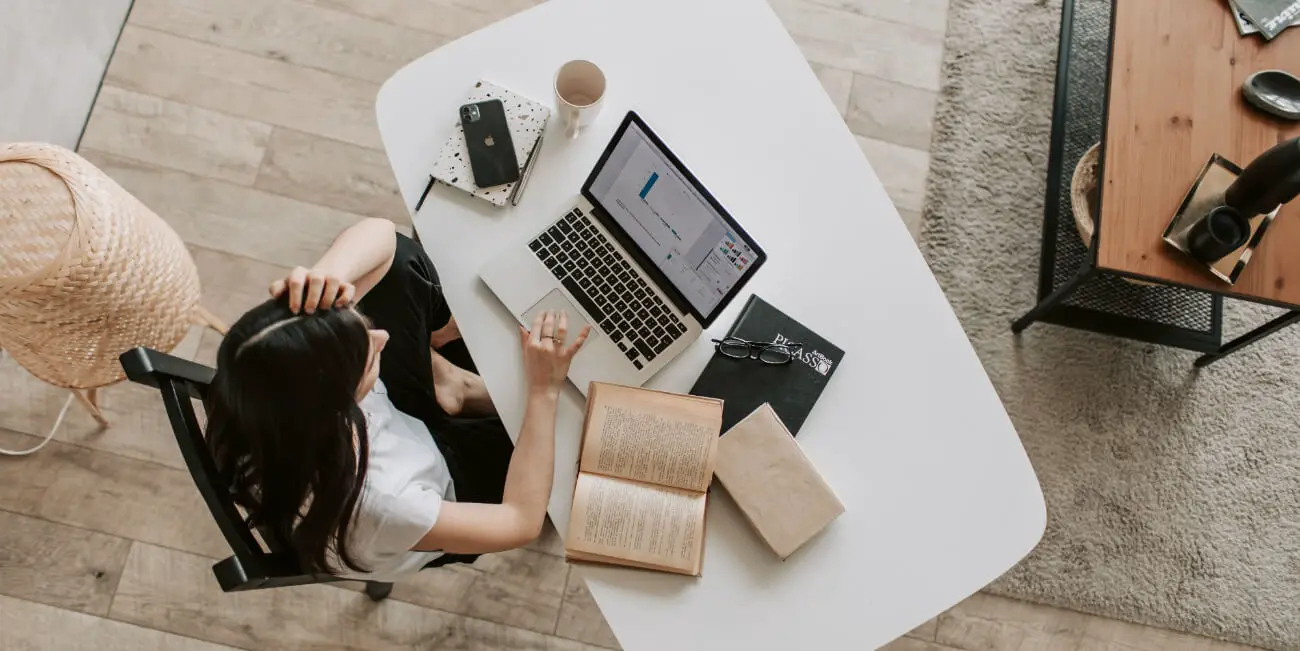 How to Improve Communication with Coworkers During Remote Working
Due to the global pandemic, most organizations around the world have been forced to implement remote working policies to ensure the health and safety of their employees..
Adjusting to this new normal will require extra care for both managers and employees, since only one in three employees has worked remotely before this unforeseen shift as reported by the Humanity Work study. For managers relying on in-person interactions to work complete projects and tasks on time, learning how to keep the team engaged and working together when miles apart is the biggest challenge that most organizations face today.
Effective communication is one of the keys to successful remote work since it helps you stay on the same page as your teammates and supervisors. Since we are in a unique situation, communication will help in keeping teams cohesive and productive. Adopting remote work can feel overwhelming at first. However, there are certain strategies that you can implement to make the transition as smooth as possible. Here are a few effective tips that will help you improve communication with coworkers during remote working. Let's get started!
1. Be proactive when communicating with your team
Since you won't be seeing your team and colleagues regularly, it's easy to take your communication levels for granted. While working remotely, you need to be proactive when it comes to communicating to ensure that no one is left in the dark. According to best essay writing services, leaders should communicate as early and often as they can for their employees to be accountable and engaged. Small gestures like checking in with your employees in the morning will pay off in spades in the long run.
2. Set your expectations early
Don't assume that all your team members will be on the same page when it comes to work hours or when you are available for conference calls and check-ins. It's important to set your expectations as early as possible to minimize frustrations and ensure that there is a smooth transition from the office setting to remote working. While having a specific start and end times is important, you should encourage your employees to work during their most productive hours. Encourage your employees to work during their productive hours so long as they are communicating clearly. Some may want to prefer working a few hours before their loved ones wake up while others may prefer the peace of the evening.
3. Ask for preferences in communication
As a manager, you may prefer communicating via email while your employees may enjoy collaborating using instant messaging apps or video calls. Figuring out the communication channels that each employee prefers and trying to communicate in a way that meets their needs and expectations will boost their productivity and performance. Once you start doing this, you'll realize that there are different effective approaches to tackling different types of projects. And this will help you remain flexible. If you and your team are working on a complex project, you should consider meeting on Google Hangout or Zoom instead of sending emails.
4. Avoid micromanaging your employees
Checking in with your team multiple times throughout the day to know their progress on specific tasks is great. However, this can be distracting. Plus, it can also send the wrong message- that they are not trustworthy for getting the job done. Give your employees time and space to perform their duties, and only check-in when your employees are facing problems.
5. Adopt better communication tools
Email and phone calls are not the only tools you can use to communicate with your team members. Thanks to the rapid technological advancement, there are lots of tools and digital platforms that will help you transition to a remote work setting and create an environment that is focused on collaboration. For example, Slack is a great collaboration tool that allows workers to chat, share files, host video calls, and even share screens with each other. And this makes working on projects easy. There are many other project management tools such as Asana, Trello, and Boot camp that allow you to break down big projects into small chunks and monitor your employee's progress. Employees can also add assignments, comment on tasks, and set up reminders and alerts. You need to ensure that all your employees are on the same page. And they understand the technology that you want to adopt.
6. Watch your tone
Body language and facial expressions play an important role in communication. When you cannot meet in-person, you need to realize that the words you write carry more weight than you think. You want your employees to feel heard and respected. And since your tone of voice can be difficult to read in a text message or email, you should ensure that you are balancing a degree of warmth with clear messaging. If you are not sure how your messages or emails are coming across, several sites will help you assess your tone and provide edits. Once such example is Grammarly.com.
7. Don't forget video calls
When you cannot meet with your employees in person, video calls are the next best alternative since they allow you to connect face to face. If you were used to working around people, remote work can make you feel lonely and isolated. You should communicate with your colleagues as much as you can during the workday via video calls. Always communicate early, to ensure that your colleagues don't get caught off guard.
8. Give more lead time on tasks
Since most employees have been forced to adapt to new work habits unexpectedly, you need to be understanding and show them some grace. Everyone is dealing with different scenarios at home. Some have to keep an eye on their children while working. Productivity can decline rapidly due to obligations and distractions at home. You should always set reasonable deadlines and give extra time for assignments and projects to be completed.
9. Keep the office culture alive from home
The informal conversations that happen in the office play a critical role in building the organization's culture and strengthening the team. While it may look like the workplace culture has been put on pause for a while, creating digital opportunities can help your team connect casually and build relationships. You should consider integrating informal time during the workday through happy hour or lunch to make your employees feel connected to each other. Other amazing ideas include online cooking classes, team building activities, and coffee dates to name a few.
10. Hold virtual all-hands meetings
Having a virtual all-hands meeting at least once every month will help to maintain communication about the direction the organization is taking. A virtual all-hands meeting is a perfect opportunity to bring everyone in the company together and discuss the vision, long-term goals, main challenges facing the organization, and each department's role in moving the organization forward. All-hands meetings are usually one-hour long. Therefore, it's always important to record them so that anyone unable to watch can be informed about the organization's direction.
These meetings are also an opportunity to introduce new hires and share important HR-related news and updates. To facilitate virtual meetings, you need to have the right tools in place. Most of the options available today are free, including Google Hangouts, Zoom, and Skype to name a few. The tool you choose will depend on your budget and requirements.
11. Send monthly newsletters
While some employees are auditory learners and virtual meetings will help them digest information about the organization's direction, others learn and remember information better by reading newsletters. A monthly newsletter can help in repeating and reinforcing the organization's direction, progress, and key priorities that the organization is focused on. This will help in keeping the organization's direction on top of your employee's minds as they work through their daily activities. Company newsletters also offer an amazing opportunity for employees to understand the organization's core values and discover available new job opportunities.
12. Hold project post-mortem meetings
To improve the quality of communication and project processes, it's always important to carry out a post-mortem after every completed project. A project post-mortem is where you discuss how the project was executed, what happened, what didn't go well, and what can be improved. This gives employees a chance to share their ideas or raise issues that affected them. By understanding the issues, you'll easily come up with a contingency plan to ensure that future projects run smoothly.
While conducting these meetings, it's always important to document what went well and the things that should be improved upon in the future so that these lessons are not forgotten in the future. If your project management software includes such features, you should consider capturing the new highlights for the sake of future projects.
Conclusion
Now that most organizations have shifted to remote working, you need to maintain effective communication by ensuring that you have the right tools and processes. These tools and processes will help you figure out the direction the organization is taking and collaborating with team members to solve problems effectively.
If you enjoyed this Mod, you might like to read more about these 10 easy ways to upgrade your home office! Please share this Mod using the social links below. Any questions or comments? Let us know on Twitter!