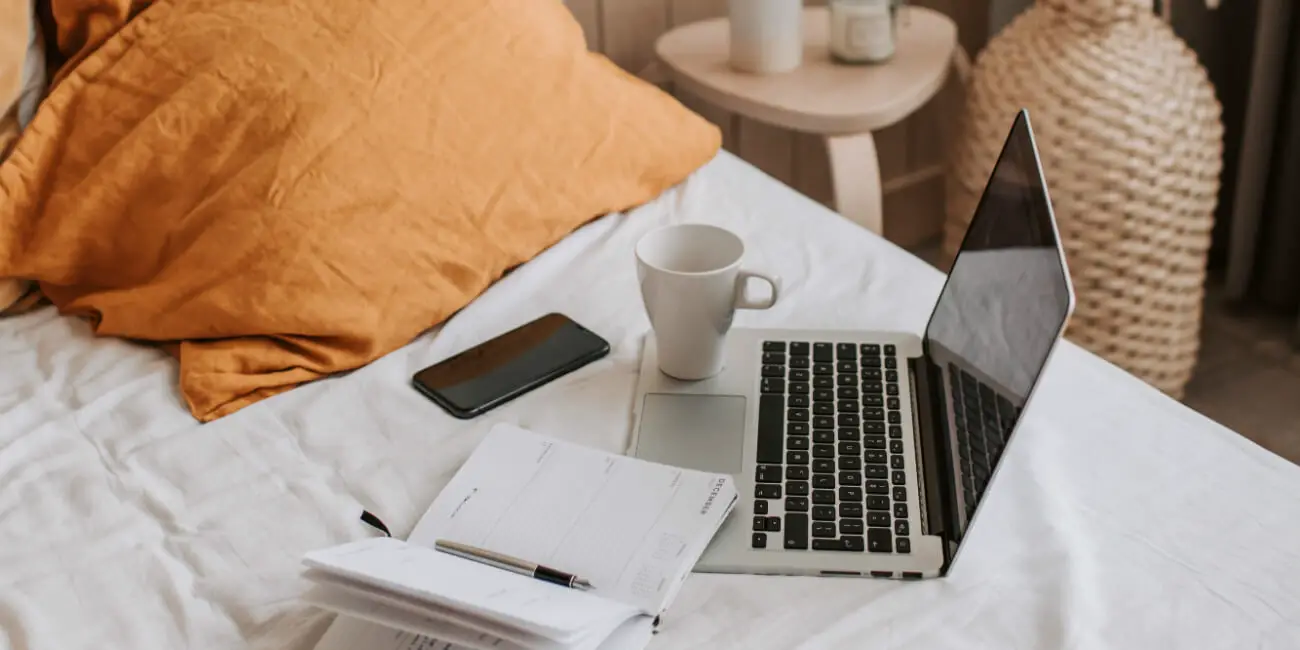 5 Browser Add-ons That Increase Work From Home Productivity
Remote working has increased dramatically during the pandemic crisis. More and more millennial and freelance workers have tasted this new way of working, often with success..
However, when you work on the browser, there are often a lot of tabs open. This can cut your focus and productivity. So how do freelancers stay productive and focused at home for long periods of time? Which free extensions allow you to take your work to the next level? Find below our selection of the 5 most effective chrome extensions for your use.
1. OneTab: never lose your research for more convenience
OneTab is a handy add-on that you can use when you want to spend time organizing your searches.
For example, you are a marketing freelancer doing a competition study for a client. You work from Starbucks and here you go, you click on the first 10 results of your Google search. You open these 10 sites, probably on 10 different tabs. Then you separate each analyzed company in its own window. There you start again: you open the contact, product, mission, customer service, privacy term pages among other ones.
You end up with at least 50 tabs scanned and you don't want to lose them! OneTab becomes practical since you will be able to save all these open links in one click. You will also be able to restore one or all tabs. Even more interesting- you will be able to share all your searches with your client thanks to the "share" button. By doing so, OneTab creates either a web page with all your searches or the tool allows you to export and import these URLs. The tool is flexible and your customer will be happy!
Another possible use case could simply to have all your different sessions stored in OneTab. For instance, when I am searching for a new job but I want to switch to my web-development activity, I just have to store my current session and restore my usual one. Two clicks, that's what it took!
OneTab is probably one of the most used extensions today. And even though it is not new, it is still so useful. You can also organize your tabs based on predefined projects, with Partizion.
2. The Great Suspender: spare the RAM of your computer for longer battery life.
Another extension very much used today: The Great Suspender.
If you have a lot of open tabs, you not only have a visual pollution problem (see tabby below), but also a resources problem. Indeed, your computer RAM will fill up and eventually will slow it down while consuming more battery power.
The solution? Suspend the tabs that are not active so that your RAM does not slow you down while you are browsing. This is very handy when you are working on an old laptop and on a single screen. If you are moving in different locations (as it can be the case if you are a digital nomad or a freelancer on the go), you probably work on a single screen and battery life matters to you.
The Great Suspender is a very good ally. The tool allows you to whitelist the domains you never want to see suspended (like gmail or your social networks) and allows you to quickly restart your computer even if you have a lot of tabs open in the browser.
By the way, what if you're listening to music? No problem, the tool keeps your music playing so that you can finish this creative brief for a client within the time limit of the playlist. It also detects all the forms you fill in to avoid closing them.
One mystery to me is the fact that it is said to work offline and I guess it does indeed work, however you should not be able to get your unloaded tabs back! I strongly advise you to use the online version. The other good news is that the interface is played using keyboard shortcuts. Ideal for not having to click on different options. Benefit from a long-lasting battery! You can find this add-on here.
3. Toby: browser tabs as work projects
You can never have enough tabs open, you might say. Why is that? Because a tab is as much about our daily work as it is about our personal research for the next holidays. What's the problem? We open many tabs and it's hard to remember which tab goes with which one. Wouldn't it be great to be able to group the tabs that go together? That's what Toby allows you to do!
Toby is a chrome extension that brings your tabs together as a collection and allows you to process them in project mode. It's a virtual workspace that you can organize as you wish. For example, you can name groups of tabs, enter notes for your to-do lists, and everything is synchronized automatically.
The extension is especially handy when you want to pause your project and resume later. You can save your session in the browser and reopen it. Chrome has decided that the group feature was indeed essential to its users, so they decided to add it to their new release. However Toby should, with its rich eco-system and session handler, should remain relevant for everyone.
A great benefit of the tool: you won't have to send each other emails with your own links anymore. They're stored directly in Toby, ready to use! Convenient, isn't it? You can find it here.
4. Workona: professional tab workspaces
As freelancers, we have sometimes developed our own little habits. For example, we like to run Gmail, Google Calendar and Google Drive when launching Chrome. Of course, it's possible to do this natively on Chrome - just look at your settings. However, it's not easy to do it on other tasks: suddenly opening your administrative tools (your CRM, your billing software), your social networking tools (Linkedin, Twitter, Facebook) or even your favorite purchases (cat t-shirt for yourself, cat sweater for your niece, you know what I mean).
If this is your case, then Workona will seriously help you. Indeed, the tool is really oriented like a Workspaces management software. Each workspace contains a list of open tabs vs. a list of saved tabs. This way, you can save time on your routines by organizing your searches by category.
For example, let's take the topic "Marketing". You may decide to create the sub-workplaces "Marketing Plan", "Social Media", "Content", "Website Redesign". Within the "Social Media" workspace, you can for example decide to keep Hootsuite, Facebook, Twitter, Linkedin open and keep tabs saved, ready to open, Google Analytics and your Social Media calendar because you look at them less often.
Productivity in one click, just for you! You can find it here.
5. Tabby: automate your browser decluttering for longer focus
It's our favorite free add-on of the year: Tabby. If you have been working remotely during the period of the pandemic crisis, then you may have noticed that the tabs are accumulating on your or your colleague's screen. This visual pollution occurs naturally for many users but causes a constant loss of focus.
Either you have discipline, and always carefully remove useless tabs to stick to less than five, or you clean your browser view only when dozens of tabs are open on the browser. When you do so, you literally (likely) have had trouble seeing the priorities for a dozen of minutes already, which adds organizational problems to your daily life. Studies show that more than 40% of browsers' users have more than 20 tabs open at the same time and that the impact on focus is tremendous. One tool does all the work for you, in the background while you work: Tabby.
Tabby is a free extension that gradually removes all your unnecessary tabs without distraction - with the ability to restore a tab with just one click. (Available on chrome and Firefox).
Additional features I also like about Tabby: When you restore a tab from the popup, the entire tab is restored: your comments on Airbnb, your review on Tripadvisor, everything is restored to the way it was before. Another benefit is that by removing tabs you no longer need, Tabby frees up your computer's RAM, extending your battery life and reducing your digital carbon footprint.
Looking for a gift for your girlfriend? Doing research for a company? You can easily disable Tabby or change the functioning profile to fit your needs. It's a good compromise between total automation and letting the user keep the control. Really handy and well-designed, a nice surprise for me! Find it here.
Conclusion
Freelancers and employees who telework spend a lot of time on their browsers juggling tabs. The good news? There are chrome extensions for all uses:
1. Rigorously save all your searches (Onetab).
2. Free the RAM of your computer for better performance (The Great Suspender).
3. Group your tabs in project mode while saving important links (Toby).
4. Further structure your tabs with dedicated workspaces (Workona).
5. Automate the sorting of your tabs to keep only the important ones (Tabby).
If you enjoyed this Mod, you might like to read more about these How to Increase Lead Generation on Linkedin! Please share this Mod using the social links below. Any questions or comments? Let us know on Twitter!